The OECD's economic review called on the Brussels authorities at every turn
In mid-June 2017, the Organisation for Economic Co-operation and Development (OECD) is expected to publish its report on Belgium, following a real marathon session of analyses and validation. Brussels International was tasked with the coordination on behalf of the Brussels-Capital Region.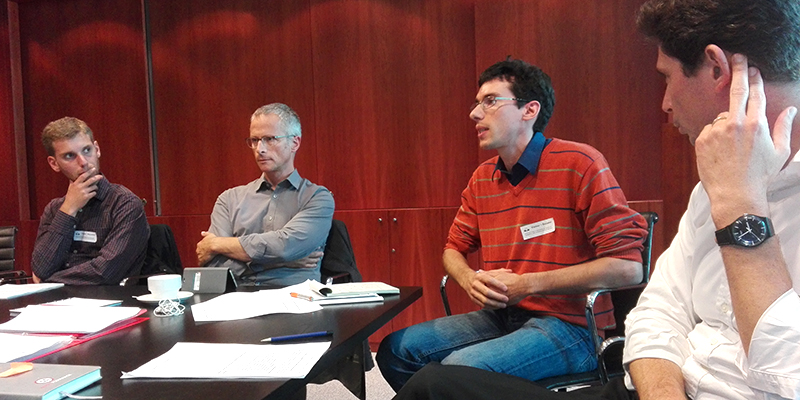 Some of the Brussels participants including Gregor Chapelle (ACTIRIS).
As announced in The Brussels Globe in October 2016, Belgium will soon be the subject of the publication of an economic review by the OECD. Every two years, this report draws up an inventory of the economic challenges that a country faces to improve its performance.
The final report originated in an initial analysis by the OECD, which was submitted and discussed during an expert meeting in September 2016, involving each of the federal and federated entities.
The OECD experts returned for a second tour de table in January 2017, allowing us to make corrections or elaborate on certain things. The Brussels representatives then participated in what was essentially a real marathon session of meetings on 13 and 16 March 2017, under the supervision of the Prime Minister's team. The aim was to define the positions to adopt during the plenary session in Paris on 20 and 21 March.
Following the Paris meetings, a final draft was submitted to Belgium. The representatives of the Member States will then approve the text, which is expected to be published around mid-June. Once this is done, the process starts all over again, culminating in an evaluation in two years from now.
Brussels International worked with regional experts, within the Brussels Regional Public Service and the respective para-regional institutions, through every phase of this process. Once again, the regional unity helped demonstrate the dynamism of all the tiers of Brussels administration and rise to the challenge of the occasion.