The OECD is studying the Brussels economy
On 19 September 2016, the Brussels-Capital Region had the honour of welcoming a delegation from the Organization for Economic Cooperation and Development (OECD) in the framework of a report that it is preparing on Belgium, to be published in March 2017.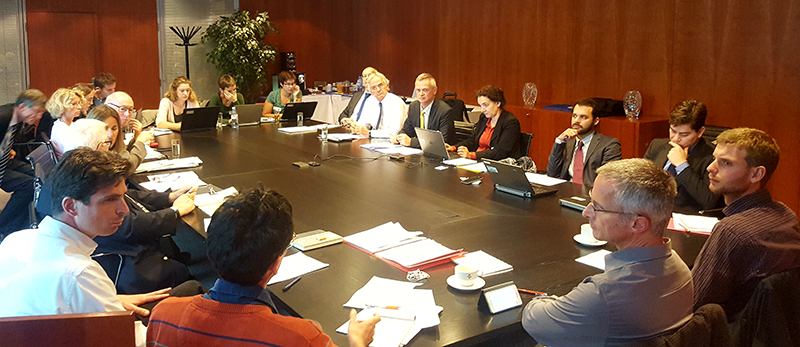 The OECD's delegation travelled to Brussels with the aim of conducting an economic study of our region. The visit is part of a consultation process on all the components of the Belgian federal state.
The OECD's report will analyse issues of economic policy in order to improve the country's economic performance. This report is crucial for Belgium as a federal state as well as for the Brussels-Capital Region, as it will help assess the economic systems of both of these government levels.
This evaluation process, which is carried out by the Economic Development Review Committee (called EDRC for short), is not new. A report has been published on Belgium every two years since 1962. But the various Belgian regions only started to contribute more actively to the reporting process since 2014, following the establishment of various consultation procedures.
The final report will be published in March 2017 and will include the findings of all the visits to the various federated entities and the federal state.
Further information: "Belgium" page on the OECD's website