iMAL at Work : digital arts and culture in Brussels
From 21 until 24 November 2019, the iMAL/CAASTI project, which is supported by the European Regional Development Fund (ERDF), presented its future multidisciplinary programme on digital arts and culture, as part of the pre-opening of its new building, titled "iMAL at Work".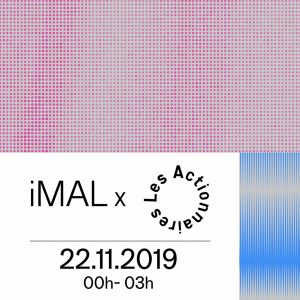 The objective of the iMAL project is to be a centre for reflection on technological society and stimulate research and debate on the challenges this creates for us all. iMAL also aims to initiate local audiences in this technological society and encourage the participation and the development of young people in digital culture. 
The support from the ERDF and the Brussels-Capital Region strengthens iMAL's positioning as a leading European centre for the Arts, Science, Technology and Innovation, in Brussels and beyond. The European funding was used to renovate and refurbish the building at 30, quai des Charbonnages in Molenbeek. The space will provide new visibility for digital creation and will be used for exhibitions, conferences, an enlarged FabLab with new equipment, a digital library and a café/bookshop. The building is scheduled to open in February 2020.