European territorial cooperation to strengthen the local and circular economy in Brussels!
Two new projects involving Brussels partners were recently selected in the framework of the Interreg North West Europe and URBACT III programmes. Brussels International is very happy that the region will be participating in these major European programmes.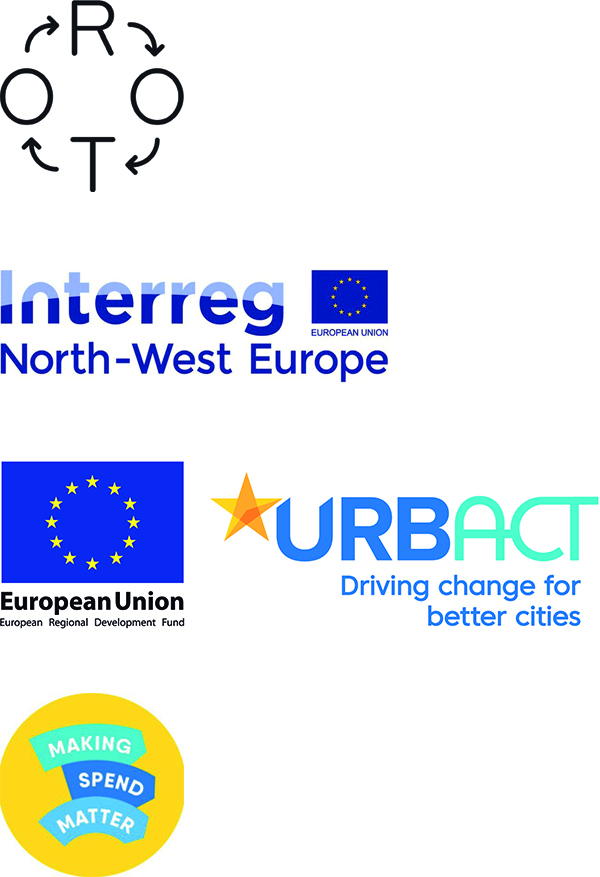 Promoting the re-use of construction materials
'Facilitating the Circulation of Reclaimed Building Elements in Northwestern Europe' (FCRBE), a project that was launched and is coordinated by the Brussels-based not-for-profit organisation Rotor, was selected during the 6th call for projects for the Interreg North West Europe programme.
The project aims to facilitate the reclaiming and re-use of materials in the construction industry, particularly on large construction sites. In the long term, construction professionals – architects, property developers, entrepreneurs and so on-should ideally use equal amounts of new materials and reclaimed materials on all projects.
The not-for-profit organisation Rotor will cooperate with Belgian, French and British organisations. Three Belgian and Brussels partners, i.e. Brussels Environment, the Belgian Construction Confederation, and the Scientific and Technical Construction Centre (CSTC), will also be involved in this project.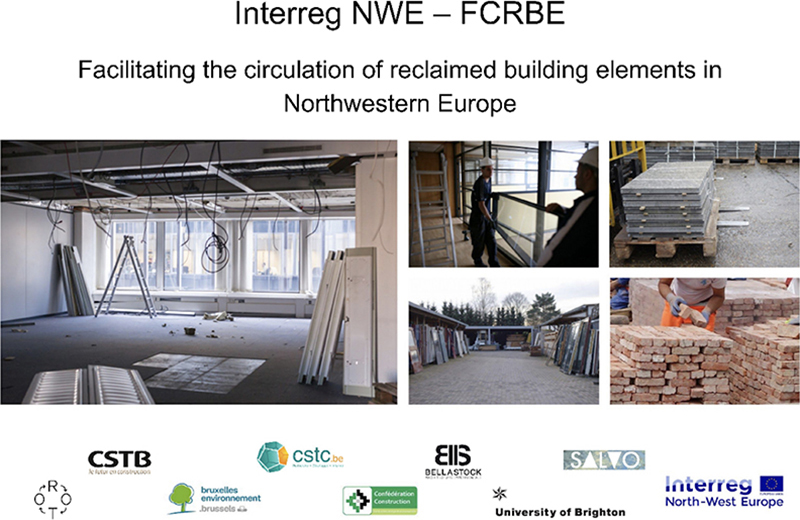 Supporting the local economy with public procurement
In the framework of the URBACT III programme, the municipality of Schaerbeek will join the 'Making Spend Matter' transfer network for good practices, which was launched by the British city of Preston.
Since 2011, this northern English city has developed several tools to analyse its spending with the purpose of improving its public procurement practices and increasing the impact of public tender on the local economy. Moreover, public spending can provide substantial social and environmental leverage for the community.
In addition to the municipality of Scharbeek, the city of Preston will also share relevant experience and good practices with five other European cities: Vila Nova de Famalicão (Portugal), Dimos Kavala (Greece), Bistrița (Romania), Koszalin (Poland) and Pamplona (Spain).
2019 calls for projects
New calls for projects for these European programmes will be organised in early 2019. The dates will be published on the respective websites, namely www.nweurope.eu and urbact.eu.
More information?
Contact Florian Genot (Brussels International) for more information, via e-mail at fgenot@sprb.brussels or by phone at +32 (0)2 800 38 64.