Minister-President Rudi Vervoort in China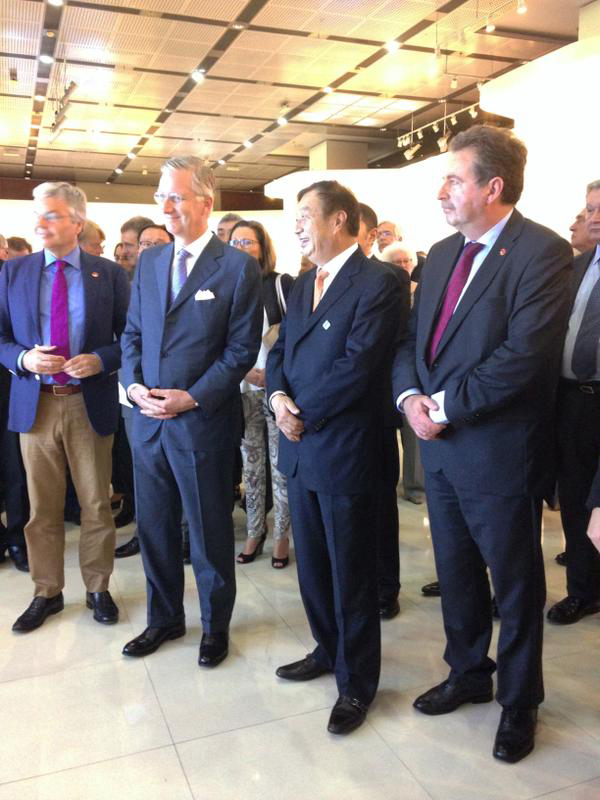 Encounter with Mr. Ren Zhengfei, founder and CEO of Huawei.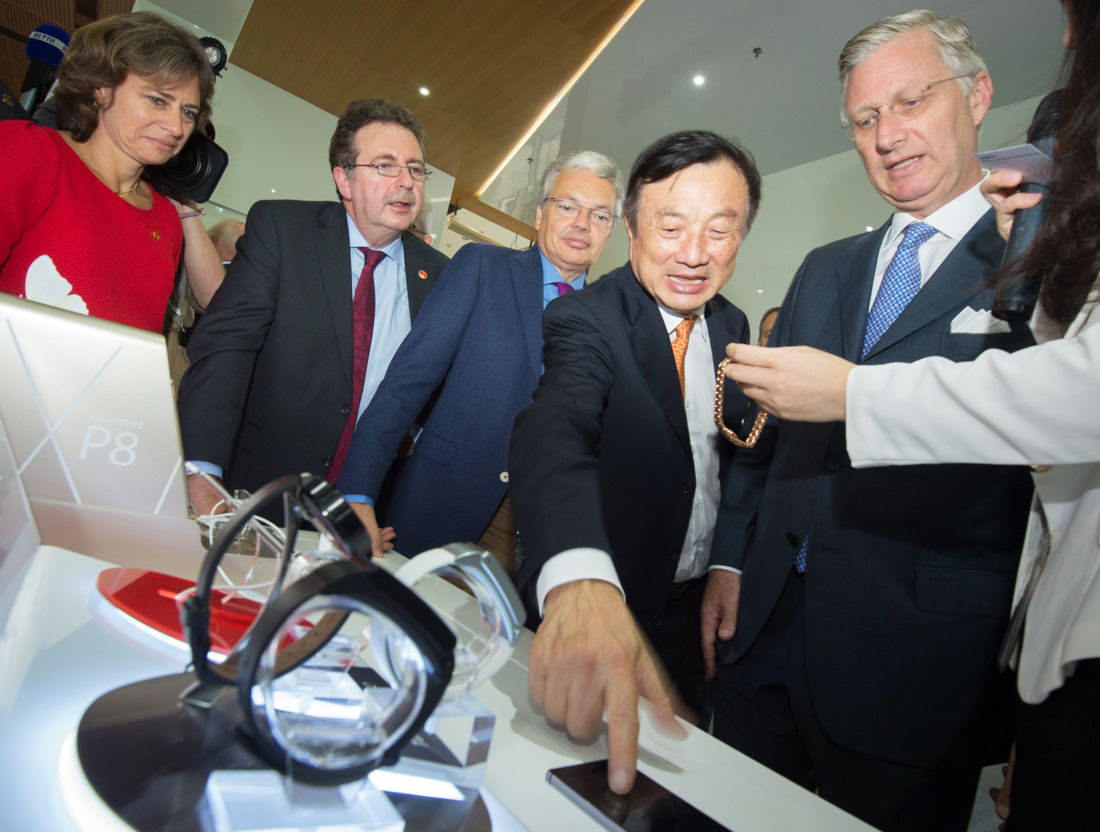 The state visit enabled IT giant Huawei to negotiate with Proximus, ULB and VUB on the 5G coverage of the « campus of the future ».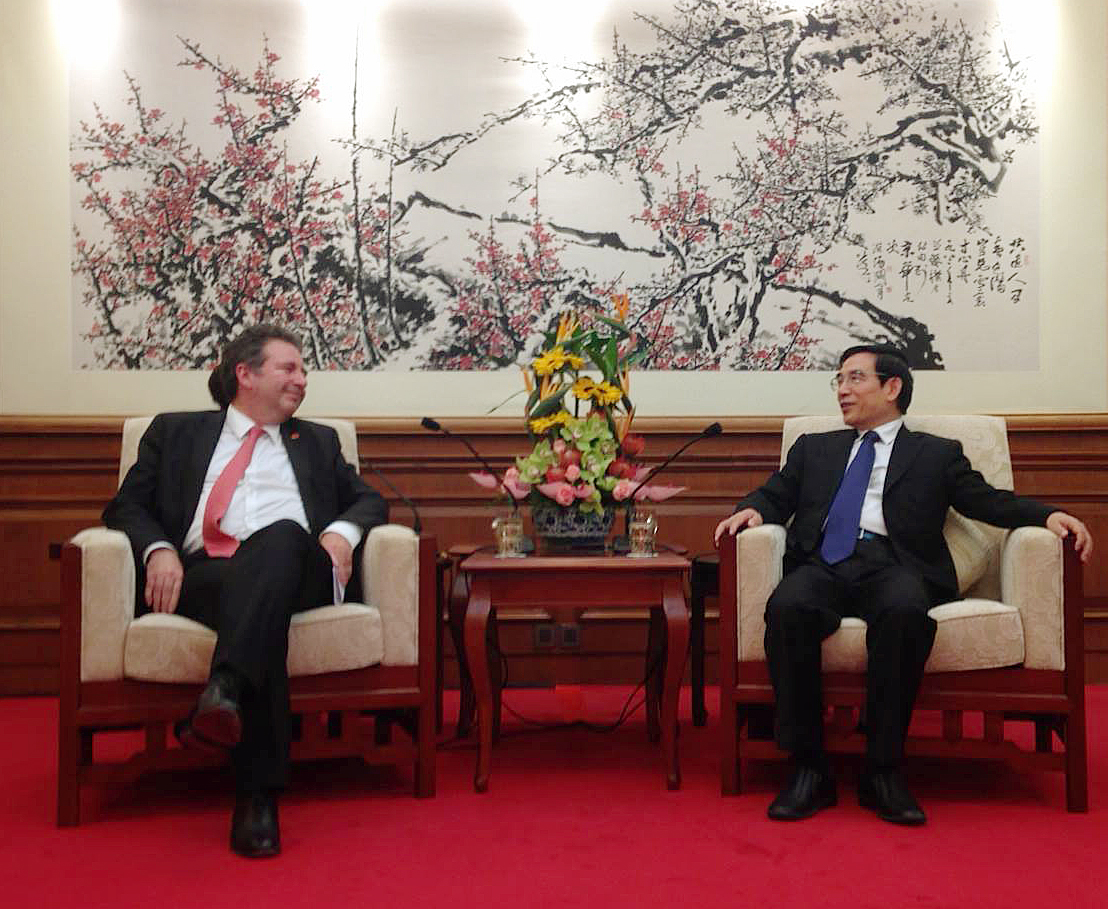 Meeting Mr. Wang Anshun, Mayor of Beijing.
The Brussels Minister-President was invited by the King to join the state visit to the People's Republic of China from June 20th to 28th, 2015. During the trip, Rudi Vervoort met the founder and CEO of Huawei, Ren Zhengfei, who chose the ULB and VUB campuses to develop 5G. Brussels will thus be the first region in Europe to welcome this new technology. He also met Wang Anshun, the mayor of Beijing. They both referred to the close collaboration between the two regions, specifically in the field of creative technologies, high-tech, tourism and fashion. The Minister-President took the opportunity to officially invite the Mayor of Beijing to Brussels next year, an invitation that was gladly accepted. Finally, the King, the federal Ministers and the regional Minister-Presidents invited to join this state visit also had the opportunity to meet Chinese President Xi Jinping. The Belgian head of state discussed various matters with him, including the fight against climate change, the importance of social security and the close relationship between our two countries. A number of Brussels companies, such as Solvay and Reibel, signed partnerships with Chinese counterparts on this occasion.