50 new projects to benefit from the ERDF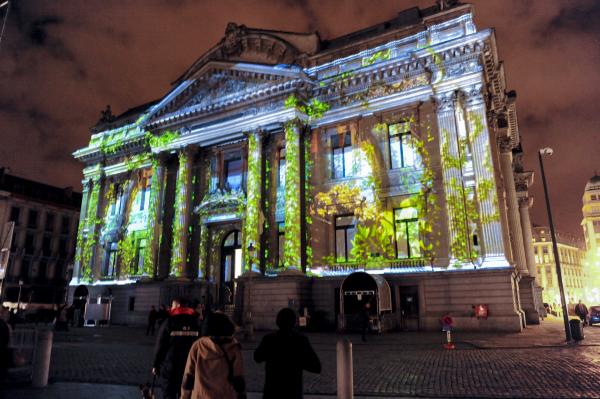 7,2 million euros for the Beer Palace. The old stock exchange ("Bourse") of Brussels will be reshuffled into a 12.500 m² big cultural, commercial and touristic venue centered around the theme of the 'Belgian Beer' and destined to a large public. The total renovation budget will approach the amount of 31 million euros.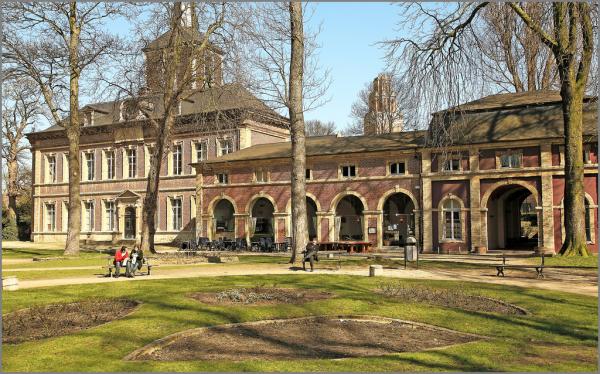 7,35 million euros for the Abbey of Forest. The buildings will be rearranged into a cultural pole and a large green area. Cultural, social and economic activities will be put in place (library, toys library, cultural centre, music academy and catering facilities).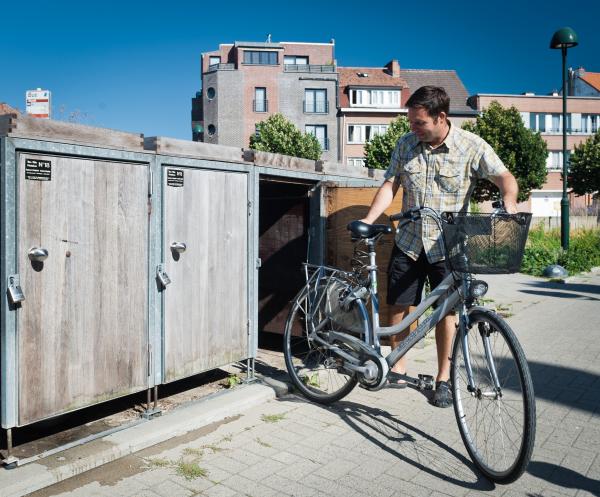 2,1 million euros for bike boxes. The communes of Saint-Gilles, Watermael-Boitsfort, Molenbeek, Schaerbeek, Jette, and Anderlecht and Parking.brussels will work together with the ASBL Cyclo in order to develop a network of covered and secured bike storage devices for public spaces.
In the framework of the Brussels' operational programme "Investment for growth and employment", the Brussels government recently selected the projects that will benefit, up to 2020, from subsidies granted by the ERDF (European Regional Development Fund, one of the five European structural and investment funds), amounting to € 196 million.
Of these 50 projects, 47 concern four major axes, accounting for € 143 million: research and innovation (€ 30 million), economy and entrepreneurship (€ 44 million), the circular economy and energy (€ 44 million) and finally the living environment and social cohesion (€ 25 million). A buffer of € 7.5 million is to be spent on projects requiring depollution, while around € 19 million will be given to 'financial instruments' projects. Finally, 10% of the total ERDF budget will be allocated to projects aimed at reinforcing the development of new communication technologies. As Minister-President
Rudi Vervoort
stressed, the Brussels government made its choices in line with the regional policy declaration, selecting projects that provide social cohesion, create jobs, enhance the structural development of socio-economic life in Brussels.
Education, culture and economy
Among the projects that will provide a significant boost for investments in the Region is the future
Beer Palace
, where an investment of € 7.2 million will generate a further 31, or the creation of new nursery places in Schaerbeek, Molenbeek and Anderlecht that will bring in investments of € 20 million. Other examples include the Marco Polo business centre and the new Anderlecht slaughterhouse which, at a cost of € 9 million each, will generate investments of € 14 and € 25 million respectively. Other power projects in the financial field are also worth mentioning, particularly in the field of education: 150 student homes and study rooms are to be built on the barracks site using environment friendly methods (€ 11.9 million), while technical and professional schools in the Region are to receive cutting edge, high-tech equipment (€ 4.6 million). ERDF will also support the creation of a bio-agro centre aimed at shortening the food chain circuits in Neerpede (€ 5.6 million), the installation of a new container park in Anderlecht (€ 3.8 million) and the establishment of a
new cultural development centre at Forest Abbey
(€ 7.4 million), as well as a media centre on the RTBF-VRT Reyers site (€ 12.4 million).
9 million for soft mobility
Soft mobility is also to be promoted: € 9 million have been allocated to cyclists, specifically to improve cycling conditions on a number of bridges across the canal. The Brussels government has selected these 50 projects on the basis of the advice of an evaluation committee made up of representatives of the ministers, the ERDF cell, an external consultant, representatives of universities and high schools, specialized public institutions, etc. Moreover, the transnational and interregional programmes
Interreg Europe, Interreg North West Europe
and
Urbact III
, which are also financed by the ERDF, have just launched or will shortly be launching their first calls for projects. They will offer Brussels operators the opportunity to innovate and to exchange experiences and best practices with European partners with a view to maximizing the impact and efficiency of projects being implemented in the capital thanks to European structural funds.
Information and calendar :
www.interreg4c.eu
,
www.nweurope.eu
,
www.urbact.eu