Oslo came to see how Brussels supports entrepreneurship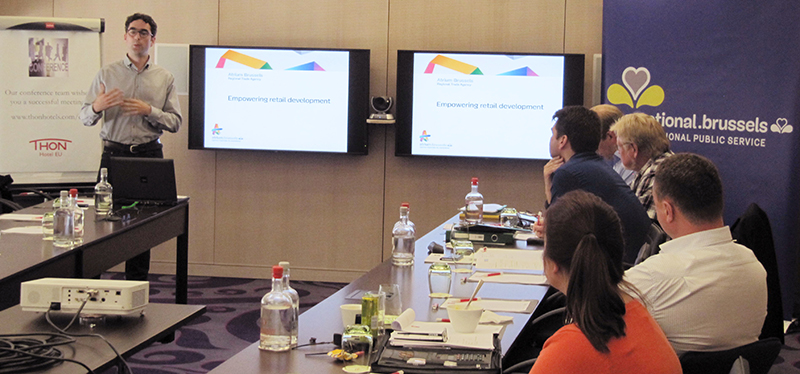 On 11 June, a Norwegian delegation visited Brussels to learn about the support the Brussels-Capital Region provides to people wishing to start a company.
The Norwegian delegation consisted of members of the board of directors of the
Oslo Retail Association (OHF)
. They were received by Brussels International and the regional trade agency,
Atrium Brussels
. The theme of the visit was how to create a climate that is propitious for businesses. The discussions focused more particularly on sales and services in the Brussels-Capital Region.
Support for entrepreneurs
After a brief overview of Belgium and the Brussels-Capital Region by
Maaike Siaens
of Brussels International,
Julien Bacq
of Atrium started to describe the geographical location of businesses in Brussels-Capital Region. He then discussed the various stages during which Atrium helps a start-up successfully develop. The first stage consists of coaching and focuses on the questions, the challenges and the difficulties that a start-up may face. Atrium may recommend changes to the project strategy, with custom advice to the entrepreneur. Then it is time to establish a location strategy, to find the location that is best suited to the project. Finally, Atrium studies the promotion of the new business, market research, financial support and the opening of the business in detail, along with the entrepreneur. The agency works with traders who have already started up businesses, advising them on the various problems or questions they face. Every year more than 300 entrepreneurs use Atrium's service.