The Ambassador's Discovery Day revealed a wholedifferent side of Brussels to diplomats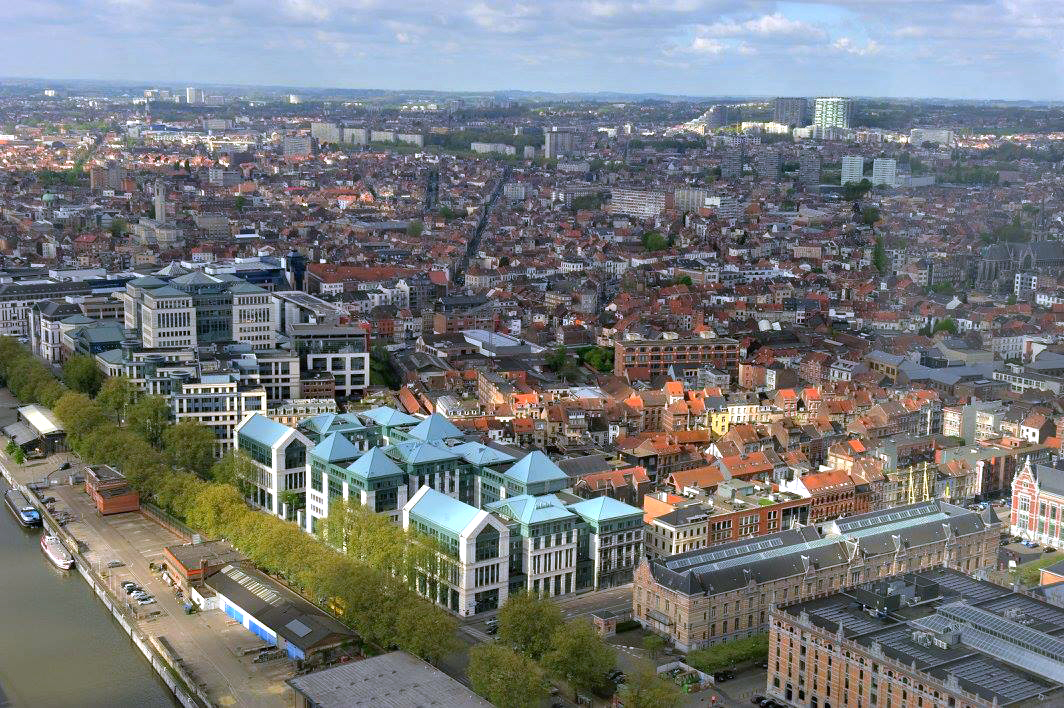 View of the west of Brussels from the top of the skyscraper on the UP site.
On 28 April 2015 the Brussels-Capital Region welcomed all the ambassadors in Brussels during the first Ambassador's Discovery Day organised by Brussels Invest & Export. Brussels International participated in this event. On the programme: the discovery of the region's economic potential.
More than forty ambassadors rsvp'ed for the Ambassador's Discovery Day. After the official welcome at the Brussels Info Place (BIP) they were invited to visit the rooftop terrace of the skyscraper on the UP-site tower 140 metres above ground. From the top of Belgian's tallest building they enjoyed sweeping views of the canal area, while listening to the explanations of the
Agency for Urban Development
on the evolution of this area, which is of strategic importance to the region's future. The tour then moved on to Molenbeek for a presentation of the luxury industry (
Brussels Exclusive Labels
,
Vervloet
,
Dandoy
,
Natan
) in the Vervloet offices. This flagship company of Brussels workmanship exports its door handles all over the world. Lunch was served at the
Ateliers des Tanneurs
, a good opportunity to listen to the testimonials of companies established in this business centre (
CO2Logic
– environmental consultants – and
Tale-Me
– fashion) as well as foreign investors (Comarch from Poland, ICBC Bank from China).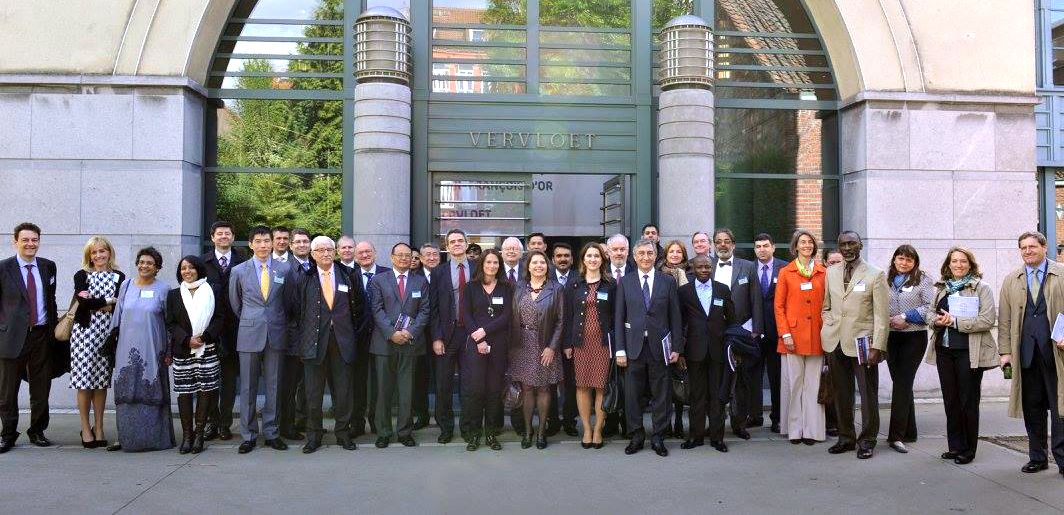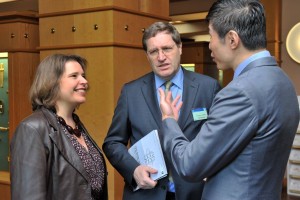 In the afternoon the group headed on eastwards to Evere.
Cécile Jodogne, the state secretary for foreign trade,
presented the Reyers Media Pool in the offices of
Studio l'Equipe
, the leading audiovisual post-production company in Belgium. The company presented its activities along with
ZETES
,
Studiotech
and
Softkinetic
. The day ended with a small reception during which Brussels speciality beers were served. The ambassadors were happy to have been given the opportunity to see another side of Brussels of which they were  unaware.