"Live the city", Metropolis's annual meeting in Buenos Aires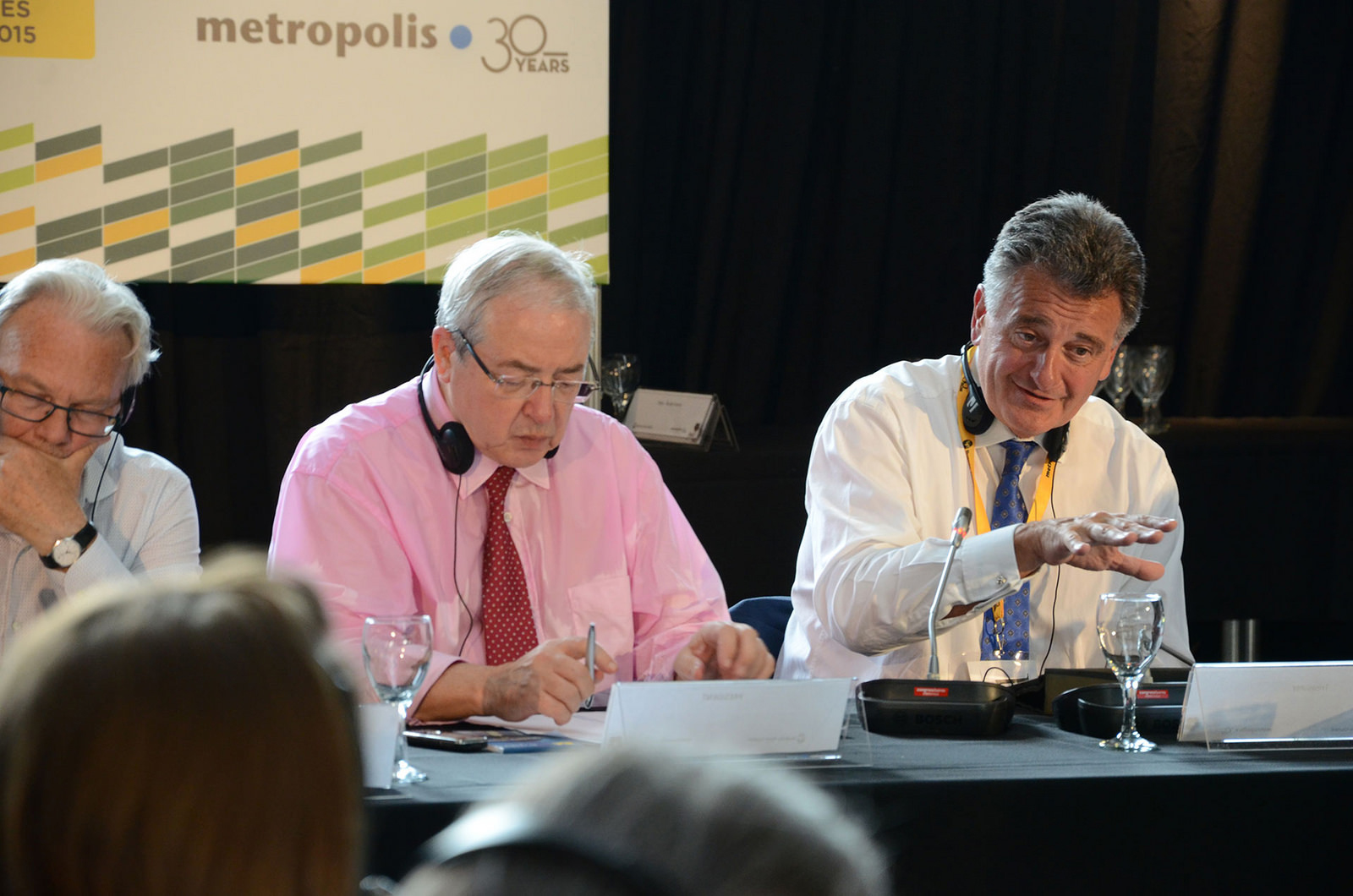 Jean-Luc Vanraes, during the meeting of the Board of Directors of Metropolis, chaired by Jean-Paul Huchon, President of the Regional Council for Île-de-France.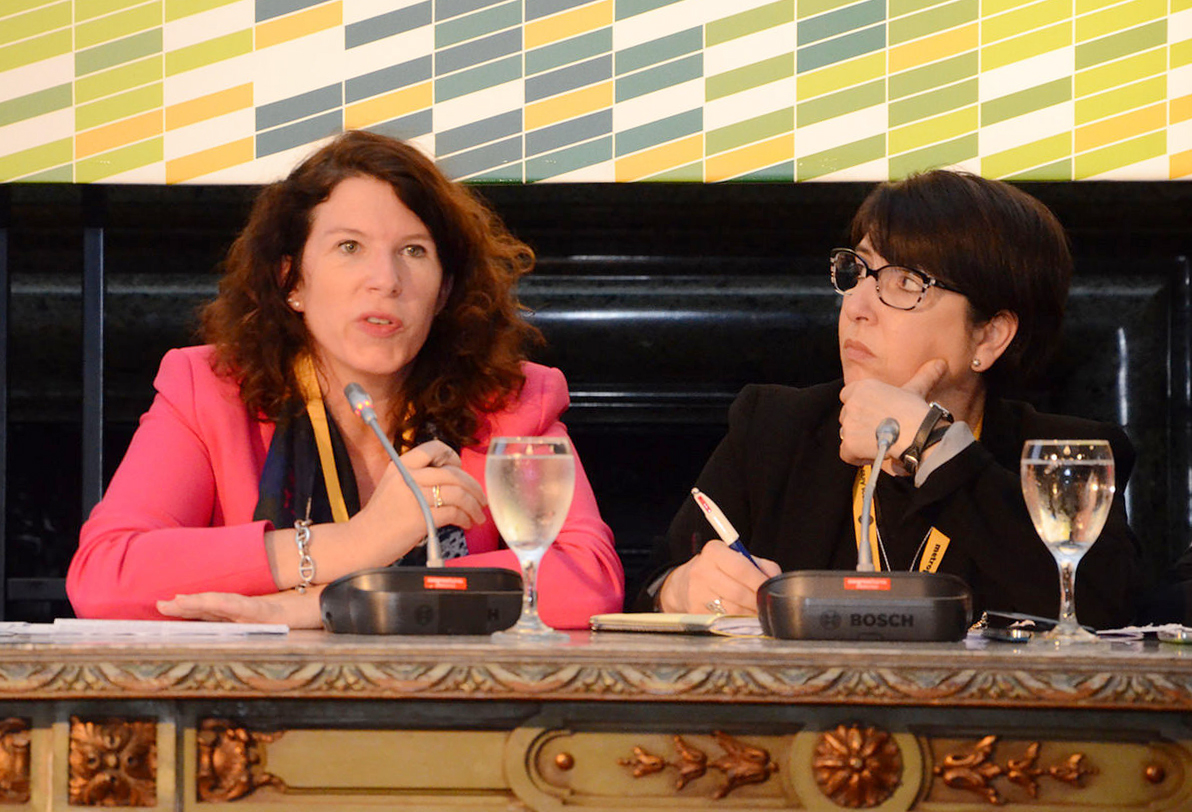 Bianca Debaets presents the Brussels-Capital Region's gender mainstreaming policy.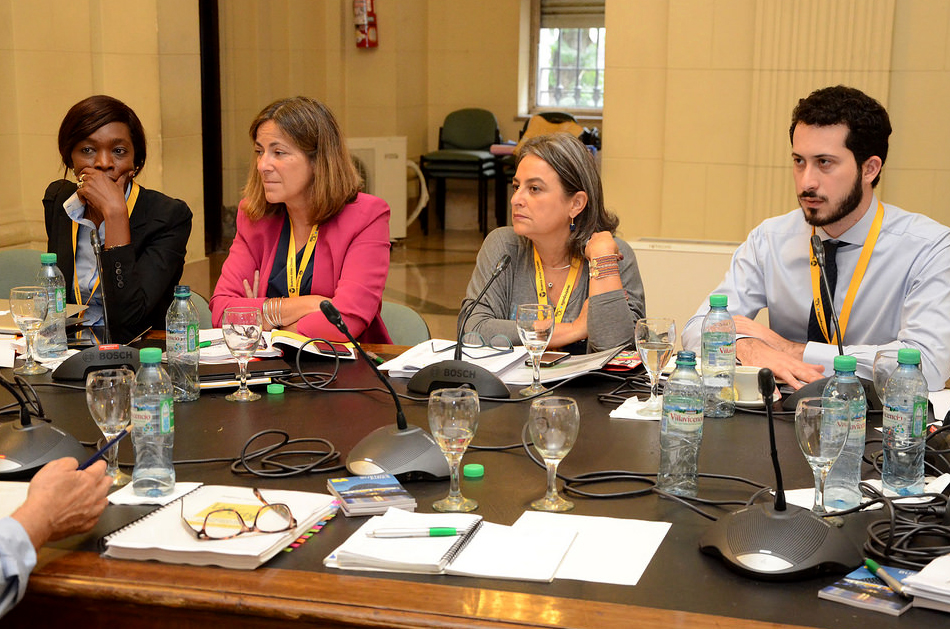 Anne Claes, during the meeting of the regional secretaries, flanked by the representatives of Dakar and São Paulo.
"Live the city", Metropolis's annual meeting, was held in Buenos Aires from 18 until 21 May 2015. This meeting, on the occasion of the association's thirtieth anniversary, focused on three transversal themes, namely inclusion, innovation and sustainable development.
Sixty-three cities from 37 different countries were represented at Metropolis's 2015 meeting, including Berlin, the Region of Île-de-France, Johannesburg, Montevideo, Montréal, Porto Alegre, Rosario, Quito, Guangzhou, Seoul… and of course the Brussels-Capital Region (BCR). The three main themes of the meeting were discussed in depth during thematic sessions and visits to different parts of the host city. In the southern part of the city, for example, participants discovered how a long-neglected neighbourhood can be revitalised with the help of the locals. Exploring the Microcentro neighbourhood allowed them to better understand the impact of the projects that have been implemented in the city centre to increase mobility and promote sustainable development.
Gender mainstreaming
The Secretary of State for Equal Opportunities,
Bianca Debaets
, who is also the European vice-president of the Metropolis Women International Network, and
Jean-Luc Vanraes
, Treasurer of Metropolis, represented the BCR during this meeting. Bianca Debaets presented the gender mainstreaming policy developed within the BCR during a workshop on the integration of the gender dimension in public policy. She also participated in the "Voice of the mayor" session, which provided a platform for the main political leaders of the member cities of Metropolis to discuss their work as mayor, and the changes that their city underwent since they took up their duties as well as their vision on the future of cities. As Treasurer of the association, Jean-Luc Vanraes represented the BCR during the internal meetings of Metropolis and of its Board of Governors. The latter paid tribute to
Alain Le Saux
, the outgoing Secretary-General, welcoming his replacement,
Felip Roca
. Two new cities also became members of Metropolis, namely San Salvador and Ramallah.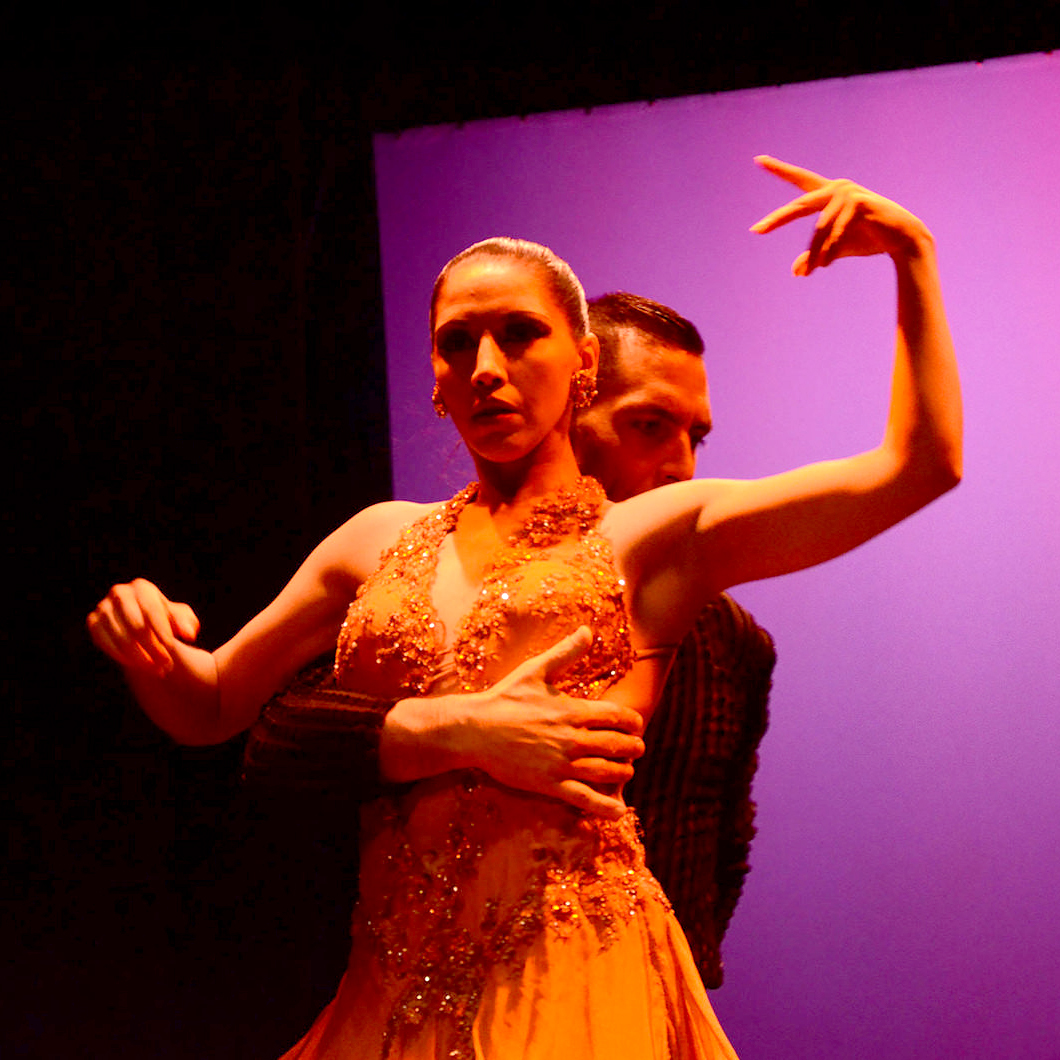 Finally, the celebrations of Metropolis's thirtieth anniversary ended with a gala dinner, to the sound of some of the best Argentine tangos!
Further information :
Annual meeting of Metropolis Buenos Aires 2015.