The BCR to participate in the Belgian Presidency of the Benelux countries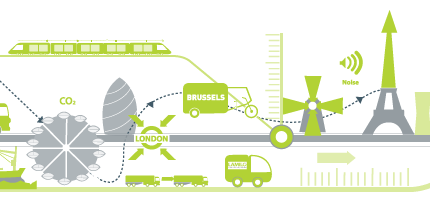 The Belgian Presidency of the Benelux countries will give the Brussels-Capital Region the chance to reflect more specifically on issues of sustainable mobility.

During the Belgian Presidency of the Benelux, the Brussels-Capital Region will concentrate in particular on the Urbiscoop cooperation programme between the large Benelux cities. The agenda of the next months includes a visit to the LaMiLo (or "last mile logistics") project, which aims to find solutions to improve the last stages in the supply chain of cities by a more efficient and sustainable use of the existing infrastructure.
The Belgian Presidency of the Benelux Countries officially started on 21 January 2015, in the prestigious setting of the Egmont Palace. The presidency, which will last for one whole year, focuses on energy, sustainable mobility and security.
In recent years, Belgium, Luxembourg and the Netherlands have transformed their partnership. On 17 June 2008, the three countries renewed the treaty of their common organisation in The Hague. The meeting of 21 January, meanwhile, led to the signing of an agreement to modernise the Benelux parliament. More than ever, the Benelux Union wishes to be a laboratory for cooperation in areas where the EU does not offer any solutions. The Belgian Presidency will certainly contribute to this effort.