Urban areas in transformation examined duringCanal Days 2014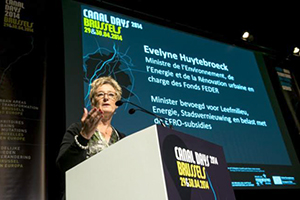 La Ministre de l'Environnement, Evelyne Huytebroeck.
La Ministre des Transport, Brigitte Grouwels, et la Ministre de l'Economie, Céline Fremault.

The "Canal Days 2014 – Urban areas in transformation in Brussels and in Europe" on 29 and 30 April served as a platform for exchanges with other European cities affected by the same physical, economic, social and environmental changes as the Brussels Canal area.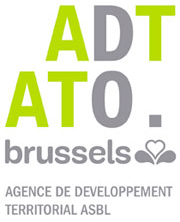 About 400 participants, including the President of the Committee of the Regions of the European Union and four regional Brussels ministers responded to the invitation of the
Urban Development Agency of the Brussels-Capital Region
that organised the conference. The Canal Days 2014 discussed the changes, assets and projects that are currently ongoing in the canal area, which is a strategic axis of development of the Brussels-Capital Region. Specialists from Ghent, Est-Ensemble (the Paris region), Manchester and Leipzig and of the European Commission and the European Association of inland ports shared their experiences with comparable examples in several large European cities. Finally, field visits of sites along the canal allowed the organisers to show projects for housing, community facilities, the reallocation of industrial heritage, that boost economic vitality, promote social and cultural innovation or related to the port industries. The Canal Days conference was organised in the framework of a project coordinated by the Urban Development Agency with a view to developing the area around the canal with the support of the Brussels-Capital Region and the European Union through the 2007-2013 Programme of the European Regional Development Fund (ERFDF).
Further information:
minutes, presentations and photos of the Canal Days conference