The Brussels Community land trust,a case study at an international seminar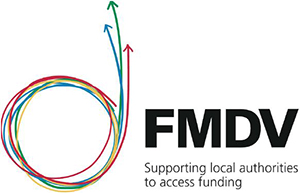 The Brussels-Capital Region (BRC) will present its experiences with Community land trust at the European seminar of the "REsolutions to fund cities" programme on 3 and 4 July in Paris at the invitation of the Île de France Region and the Global Fund for Cities Development (FMDV).
The theme of the European seminar of the
"REsolutions to fund cities"
programme is "New funding models for local governments: how to effectively mobilise resources?". The programme will focus on sharing and elaborating on mechanisms and strategies to strengthen the economic and financial capability for local European development. A state of affairs of the situation in Europe and various case studies will be presented and discussed in order to promote partnerships and provide inspiration. In this framework the Brussels-Capital Region (as an
FMDV
member) will present the support strategy for implementing an innovative solution to the housing issue: the Community land trust.
Further information:
Website of the REsolutions to fund cities seminar