7th World Urban Forum in Medellin:our Region was in attendance!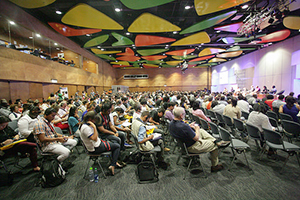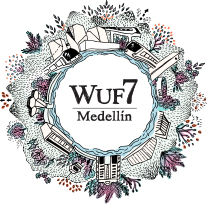 The World Urban Forum is the leading international conference on the themes of cities and urbanisation. The seventh Forum session, organised by (UN-Habitat), was held in the Colombian city of Medellin from 5 until 11 April.
For this year's session the
United Nations Human Settlements Programme
, also known as UN-Habitat, wanted to fuel reflection on urbanisation in today's world, with the theme
"Urban equity in development – cities for life"
. The social issue was at the heart of all the debates about urban sustainability. The Forum has laid the groundwork for the
"Habitat III" United Nations Conference"
(2016). At the same time it established a declaration of intent to work together at Habitat III, based on the discussions in Medellin. Other outcomes of the Forum include: • redefining the international urban agenda for the coming years; • the preparation of the Post-2015 Development Agenda (the year by which the
Millennium Development Goals
) need to be achieved).

UN-Habitat organises the World Urban Forum every two years to respond to the challenges of rapid global urbanisation.
Further information:
 Website of the
World Urban Forum in Medellin
and the
Medellin Declaration
.