Meeting between the Brussels State Secretary Pascal Smet and the Mayor of Budapest
On 25 April 2022, Pascal Smet, the State Secretary of the Brussels-Capital Region responsible for European and International Relations, welcomed Gergely Karácsony, the Mayor of Budapest, to Brussels.
The Brussels-Capital Region and the Pearl of the Danube have a long-standing cooperation agreement, dating from 1999, which paved the way for fruitful collaborations in the fields of gastronomy, heritage and the environment, among others.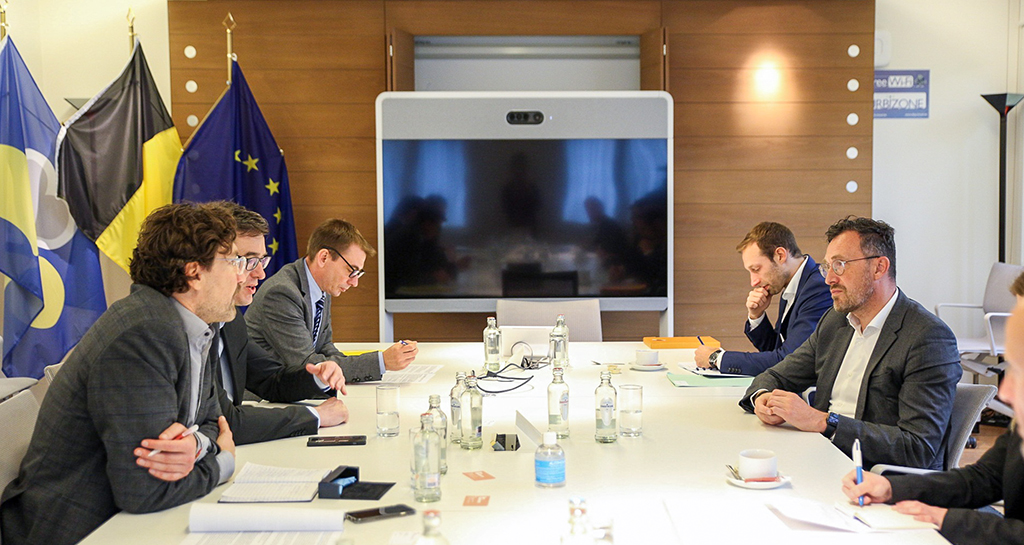 During their meeting, Pascal Smet and Gergely Karácsony stressed the important role that cities and regions can play in the defence of democratic values and in the response to some of the global challenges of our time. They reasserted their commitment to work together within networks, committees, and joint programmes. They also talked about the opportunities to exchange experiences and cooperate in wide-ranging fields such as mobility, air quality, inclusion and heritage. 2023 is already shaping up to be a busy year, with several bilateral and multilateral meetings on the agenda.