Inauguration of the canal cycle route by the Brussels-Capital Region
On 17 January 2022, the Brussels-Capital Region (BCR) inaugurated a 1.2-km section of the canal cycle route. The project, which received financing from the European Regional Development Fund (ERDF), was overseen by Brussels Mobility.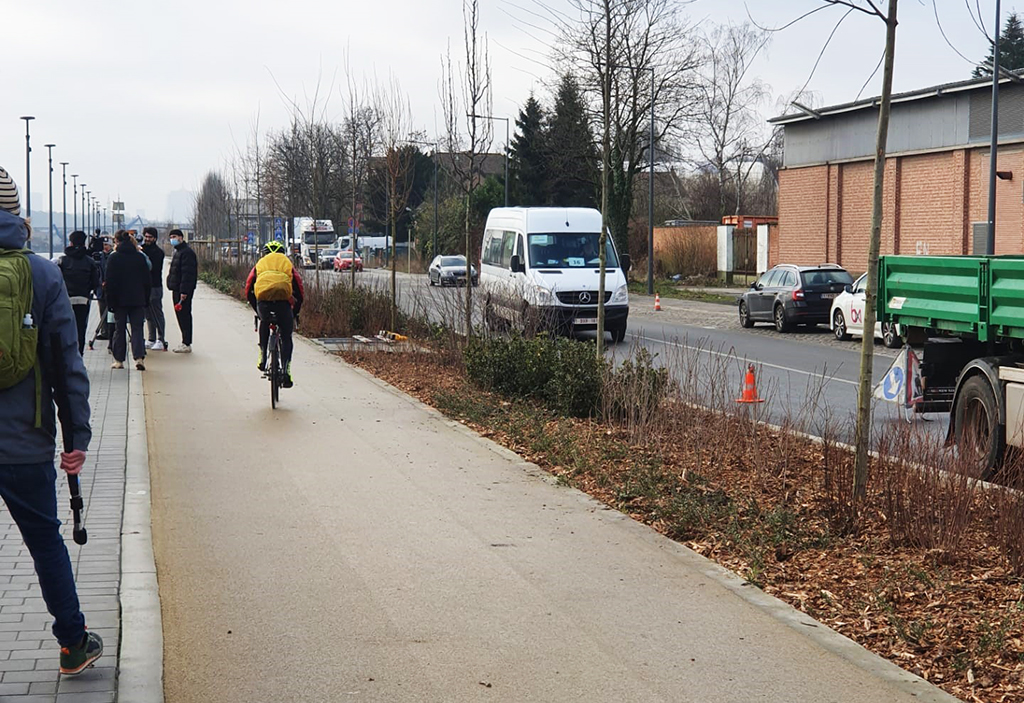 The canal cycle route, which is used by many commuters and amateur cyclists, is part of an interregional and European network of cycle routes.
As part of this project, the section of Chaussée de Vilvorde between Buda Bridge and the Brussels Cruise Terminal, near rue de Meudon, was completely redeveloped. This popular road, which lacked the necessary amenities, has since been transformed into a safer and more pleasant urban road, with a 1.2-km continuous promenade and cycle path along the canal.
The wide cycle path and the promenade along the water are separated from the roadway by a berm that has been planted with shrubs. The lanes for motor vehicles have been moved closer to the buildings.
An ERDF project to promote soft mobility in public space
The cycle route is just one of several projects of the ERDF 2014-2020 programme of the Brussels-Capital Region. It promotes soft mobility by creating uninterrupted cycle paths and walkways and redeveloping public space to enhance the link between the city and the water. Three additional footbridges are scheduled to be built at busy intersections (Trooz, Sainctelette and Van Praet) from 2023 onwards.
The total budget for this project amounts to EUR 9.9m, of which EUR 6.8m will be funded under the ERDF programme, with the ERDF and the Brussels-Capital Region splitting the bill between them.
The Brussels Cruise Terminal, a project of the Port of Brussels, also received ERDF funding.