The new Altaïr day nursery in Schaerbeek: a response to the demographic challenge
A new day nursery for 48 children was inaugurated in early November 2021 in Schaerbeek. The child-care facility was built with funding from the European Regional Development Fund 2014-2020.
"The Altaïr day nursery is the 17th day nursery of the non-profit association Crèches de Schaerbeek. Nearly 700 children now attend municipal child-care facilities, following the opening of this nursery", Michel De Herde, Alderman of the Municipality of Schaerbeek responsible for child-care, explained during the inauguration ceremony.
The European Commission representatives who attended the event welcomed the completion of this project, which enables the municipality to provide a targeted response to demographic growth and the resulting need of places in child-care.
A sustainable approach
The new passive building has a dormitory with 48 beds on the ground floor. The other facilities of the Altaïr day nursery (kitchen room, laundry room, cloakroom…) are on the first floor. The building also houses an extension of the Frans Fischer municipal technical college, which is located next door.
The guests were full of praise during the technical tour. They appreciated the quality and sustainability of the materials as well as the layout of the spaces and their openness.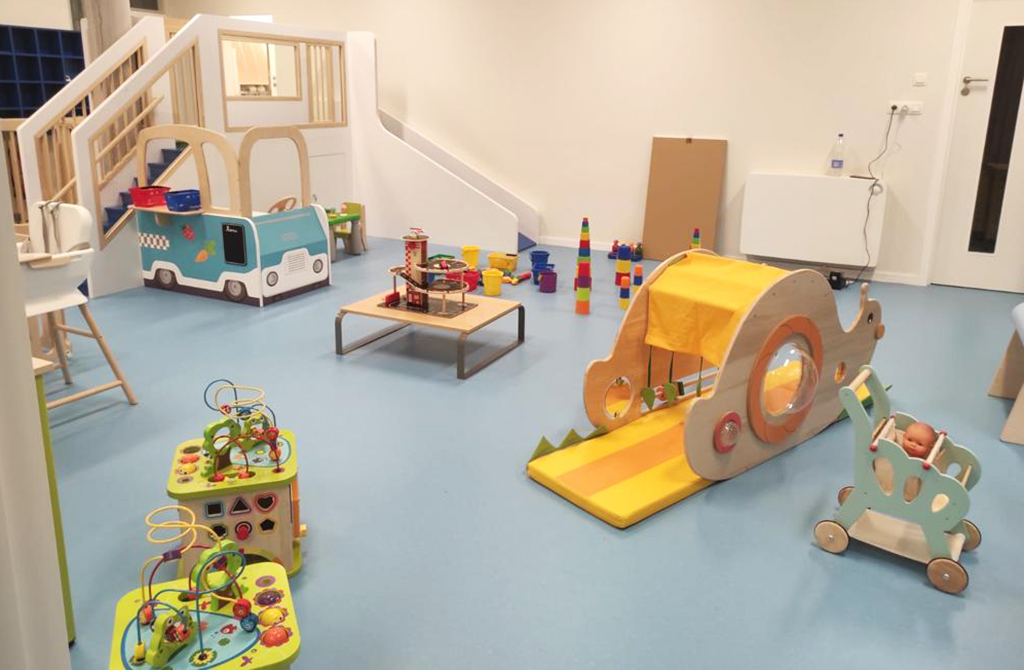 European funding
The project, which was started up in September 2019, was made possible thanks to funding from the ERDF operational programme of the Brussels-Capital Region. The European authorities and the Brussels-Capital Region shared the cost of the total investment, which amounted to €633.000.
The project also received funding from the French Community Commission (COCOF) to the tune of €1,522,200. A fine example of the complementarity of regional, municipal and community policies in Brussels.