EU Policy Conference on Community Land Trusts
On 4 December, the partners of the Sustainable Housing for Inclusive and Cohesive Cities (SHICC) project organised an online conference on the emergence of a European Community Land Trust (CLT) movement and its relevance for the European Union's (EU) political agenda.
Faced with the need to encourage accessible housing initiatives, the event was intended to generate a stronger political commitment from EU stakeholders, to support the development of CLTs in Europe in a more coordinated manner.
Pascal Smet, Brussels State Secretary responsible for Urbanism and Heritage, European and International Relations, Foreign Trade and Firefighting and Emergency medical assistance, gave the keynote speech. As a member of the EU's Assembly of Regional and Local Representatives, Pascal Smet, along with other European stakeholders, participates in social, educational, employment, cultural and territorial cohesion policies.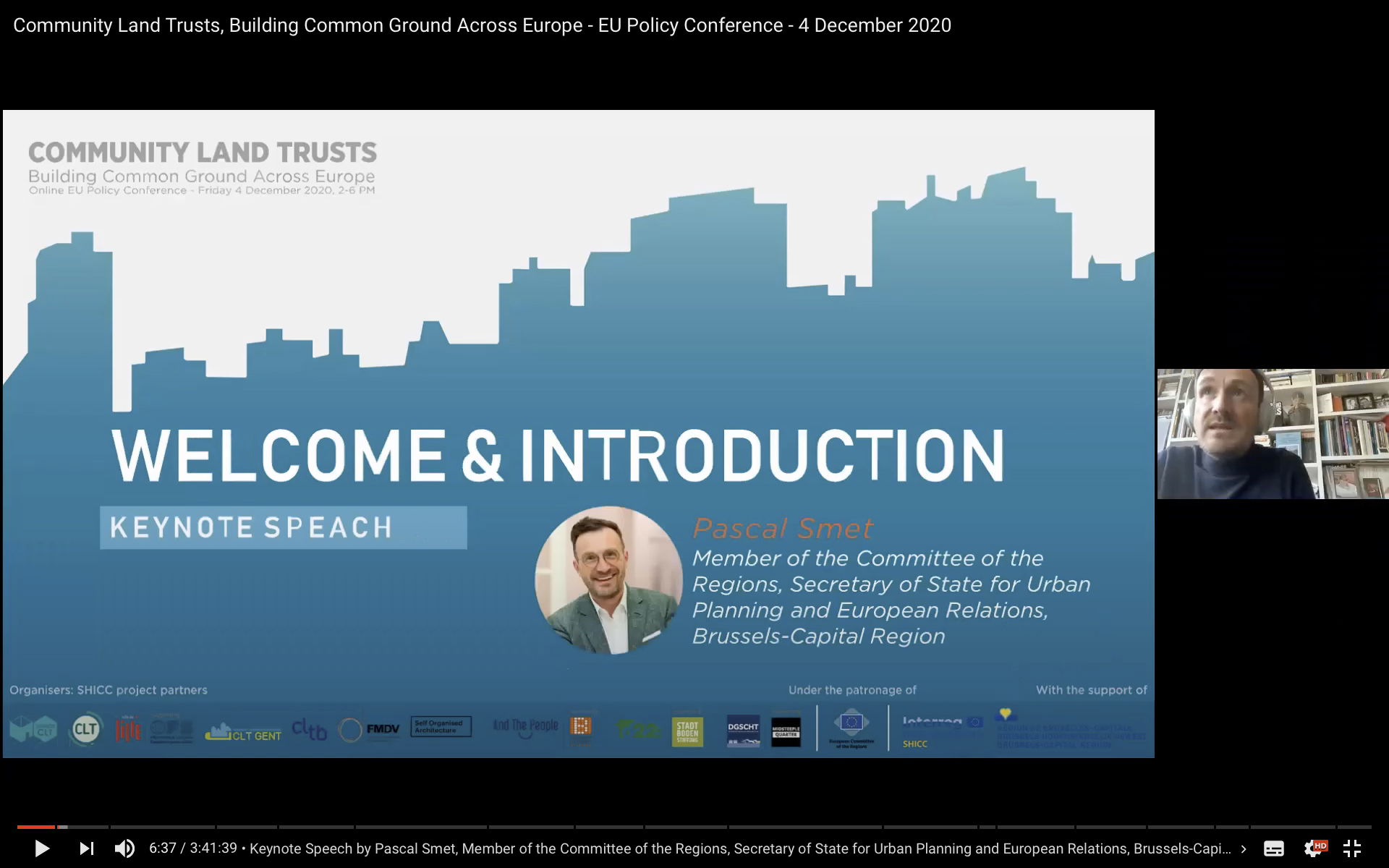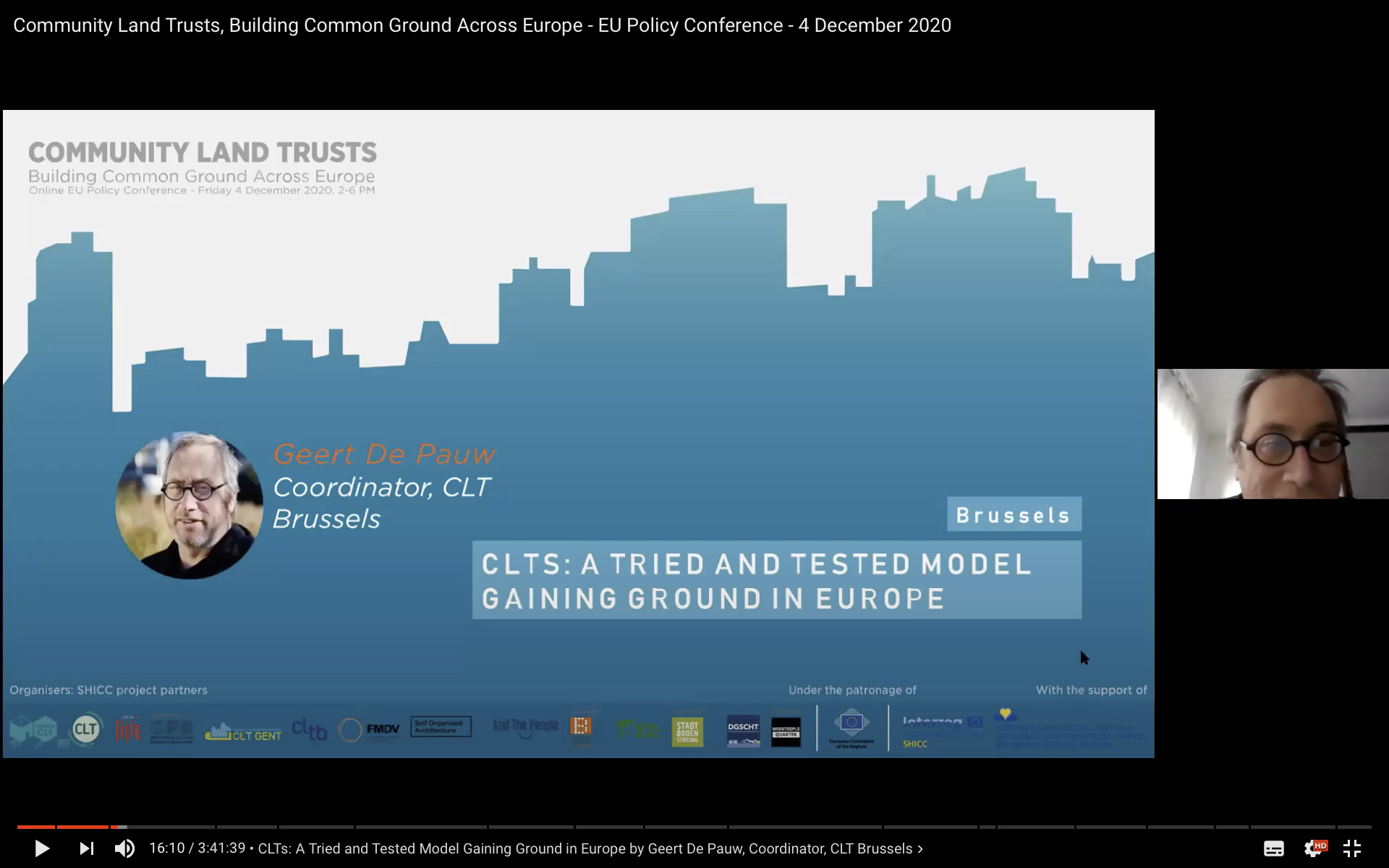 Promote affordable housing on a permanent basis
CLTs are democratic, non-profit organisations, which develop and management housing, while ensuring that it is and remains affordable. They support access to home ownership for modest-income households thanks to an original model, which separates the land from the buildings on it. Home owners thus own the building but are leaseholders of the land, which is owned by the CLT's directors. To date, Europe has approximately 170 urban CLTs, which collaborate with social housing providers and the local authorities.
The Brussels-Capital Region, leading the way in terms of CLTs in Europe
The Community Land Trust Bruxelles (CLTB) develops affordable housing projects in Brussels on collective land for people with a modest income. As a social housing property developer, the CLT provides an innovative and sustainable response to the current housing crisis. The community approach of these trusts helps shape resilient and supportive community in a just and inclusive city. Since its inception in 2012, the CLTB has completed 9 housing units, with another 120 in the pipeline.
"Like other EU regions and cities, Brussels has plenty of pioneering projects that have been set up with European support", Pascal Smet said. "We are particularly proud of the Sustainable Housing for Inclusive and Cohesive Cities (SHICC) project, which aims to support the creation of CLTs with the cities of Ghent, Lille and London, over a three-year period. The SHICC was set up with support from the Interreg North-West Europe programme, within the framework of the European Regional Development Fund (ERDF). As the initiator, the CLTB has been tasked with the project's overall management, together with the City of Lille. As such, the Brussels-Capital Region (BCR) leads the way in terms of CLTs on the European continent."
From September 2017 until September 2020, the SHICC project invested in four existing CLTs in Brussels, Ghent, Lille, and London, ensuring the development of local, regional, and national support policies in this area in addition to a funding and regulatory environment for CLTs.
"By the end of the project, we aim to have established a widespread CLT movement in the BCR as well as wider international recognition of CLTs as a common option for the supply of housing and for urban renewal", Pascal Smet concluded.
Testimonial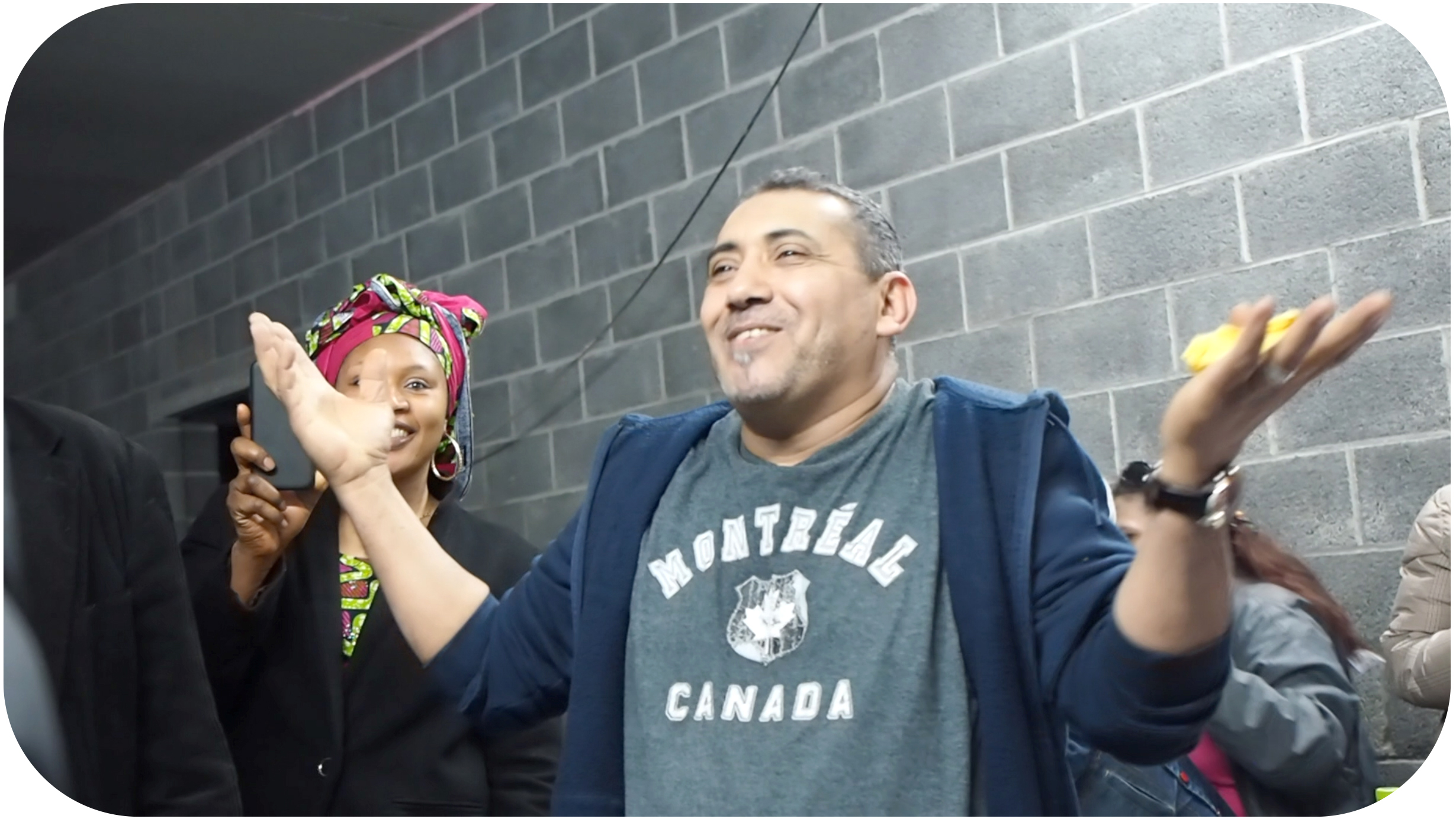 "I finally feel safe now. I'm no longer afraid of being evicted from my home by the owner, having to find a new flat, seeing that rents have increased significantly since I last looked, having to deal with owners who don't want to rent a flat to someone with an Arabic name or a with a family with more than two children". For Driss, one of the people who moved into a new CLT in municipality of Molenbeek earlier this year, it came as a real relief. But Driss didn't just get a new home from a charity. In the past seven years, he has represented the residents, as a volunteer, on the Board of Directors of CLT Bruxelles. He is also one of the driving forces behind the monthly flea market that is organised by the residents of this new housing project. The CLT model provides low-income households with affordable housing at all times in addition to giving them the opportunity to build equity as home owners. Under this model, they play an active role in building a more equitable city and inclusive neighbourhoods.