A Norwegian delegation touches down in Brussels
On 26 June, a delegation of the Urban Environment Agency of Bergen visited Brussels for inspiration, drawing on the innovative models that the Brussels-Capital Region developed in terms of mobility, urban planning and the circular economy.
The Brussels pedestrian zone, famous outside of Belgium
There is a reason why Bergen, Norway's second largest city, chose to visit Brussels. The Brussels pedestrian zone already made waves in Norway in 2016, when a large delegation from Oslo travelled to Brussels in preparation of the installation of a car-free zone in the Norwegian capital.
This time around, the urban environment agency of the port city of Bergen wanted to see the boulevards in the city centre of Brussels for themselves. Since 2015, all cars have been banned from this zone. SumProject+SumResearch, the consultancy that designed the plans for this ambitious project, explained the concept to them.
After a theoretical presentation, the delegation headed to the pedestrian zone for a guided visit of the Brussels Low Line. The nickname refers to New York's famous High Line, of course. There the delegation was able to see first-hand how far the works had progressed, as well as the site and its amenities.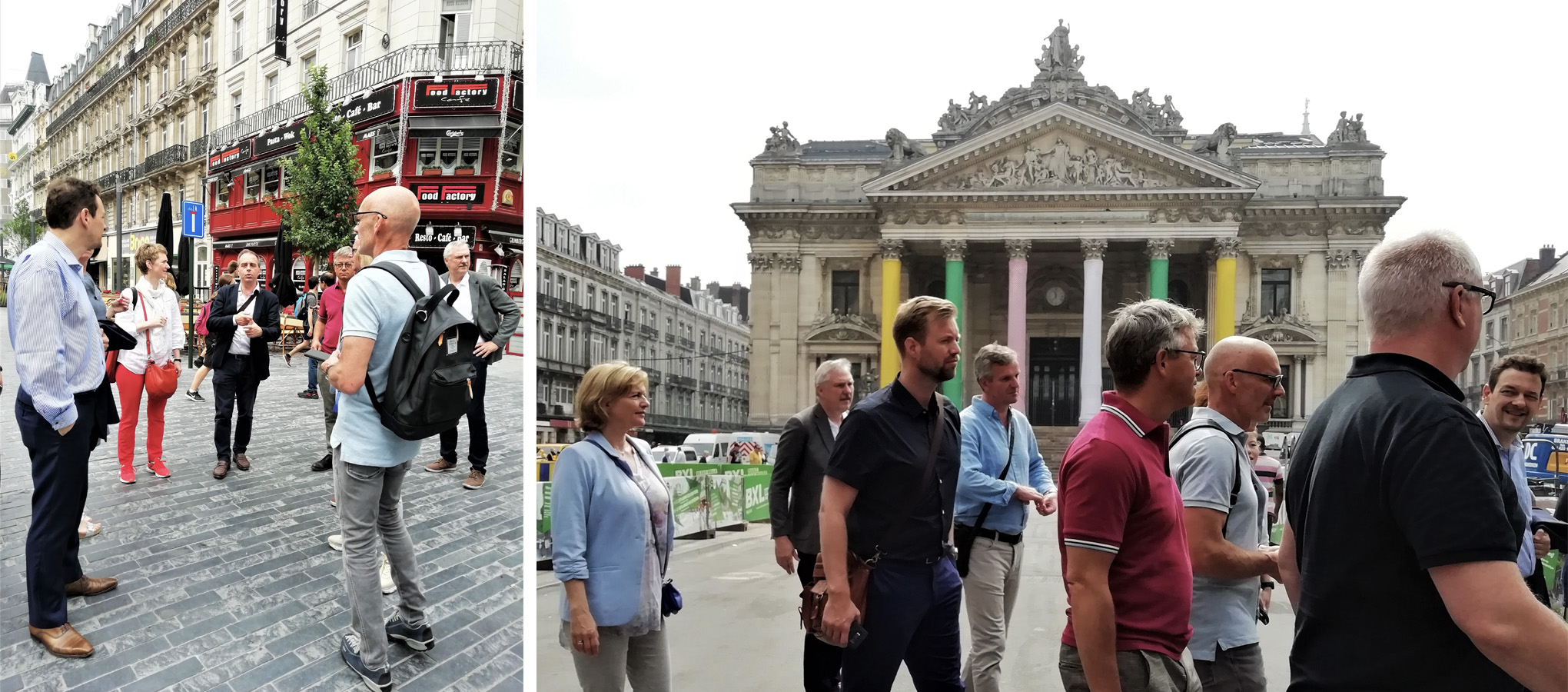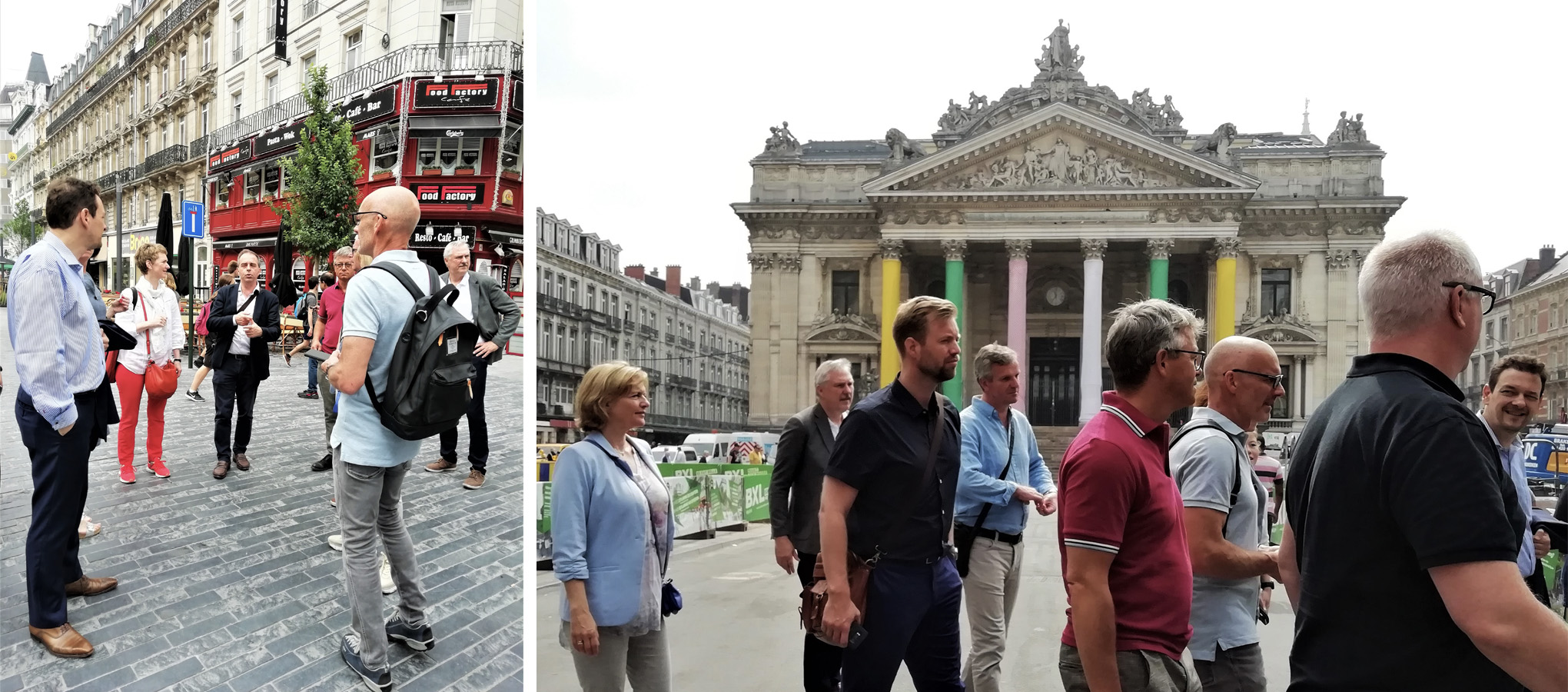 Cross-cutting plans for Brussels with specific implications
The Bergen delegation also learnt about other projects, in the fields of mobility, urban planning and the circular economy, that were instigated by several institutions of the Brussels-Capital Region.
Brussels Mobility presented the new Good Move Regional Mobility Plan to them. The various areas of the action plan, its detailed targets and the concept of Mobility as a Service (MaaS), which originated in Helsinki, met with approval, generating multiple questions and were considered thought-provoking.
Environment Brussels, which was represented by an expert of 21Solutions, presented its Circular Economy Regional Programme (CERP). This pioneering programme resonated with the Norwegian delegation. Bergen is also developing innovative solutions for the management and recycling of waste, mindful consumption and shared equipment.
The day ended with presentations by perspective.brussels, the regional centre of expertise and the initiator of Brussels' regional development strategy. The organisation shared its vision for the city of tomorrow, focussing on two urban projects: the Beeldkwaliteitsplan (BKP, urban landscape quality plan) for the canal zone and the Urban Renewal Contracts (URCs). The presentations of these projects, which ultimately strive to increase the cohesion and revitalise the territories, were a huge success.