Three delegations from the city of Chengdu visit Brussels
From 3 to 5 June 2019, three delegations from the Chinese city of Chengdu visited Brussels in the margin of the cooperation agreement between the Brussels-Capital Region and Sichuan Province.
Chengdu, the capital of Sichuan Province, is a large metropolis, with a population of 20 million. The official mission, which touched upon various topics, allowed the city to strengthen its already excellent relations with Brussels even more.
Caring for the elderly
In China, the average age is continuously increasing, meaning new collective solutions are necessary. A social services delegation from Gaoxin District (Chengdu's high-tech zone) visited Brussels and the Residence des Tilleuls, a nursing home for the elderly in Saint-Gilles, to learn more about the Brussels models for eldercare.
Urban renewal
The official delegation, which was led by Hu Yuankun, a Permanent Member of the Central Committee of the Communist Party of Chengdu, visited the Tour & Taxis site. Kris Verhellen, CEO of the Extensa Group, the company developing this former customs hub, welcomed them there. The Chinese delegation was quite impressed by ongoing work, asserting that it was the best renovation of an old urban site that they had ever seen.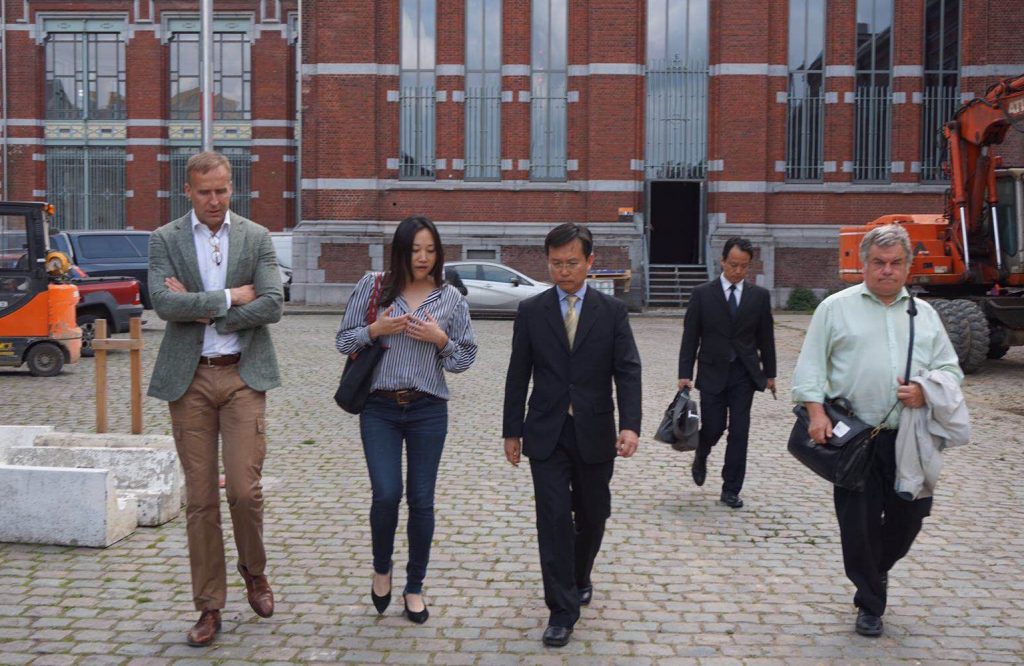 Learning more about cooperation initiatives
A media delegation wanted to find out more about the various initiatives that the Brussels-Capital Region and the city of Chengdu are working on.
This year, 35 Brussels firefighters will be participating in the World Police & Fire Games organised by the capital of Sichuan Province from 8 till 18 August 2019. That is why the delegation started by visiting the fire station, where the brigade demonstrated its athletic and fire-fighting skills.
The participants then met with the pupils of the Meertalig Atheneum Woluwe (multilingual secondary school of Woluwe), who travelled to China during the 2018-2019 Christmas break as part of the exchange programme between their school and Shude High School in Chengdu.
Finally, the VUB (Vrije Universiteit Brussel) presented the initiatives it has developed in collaboration with Sichuan University, in the presence of three Chinese students who are currently completing an international Master's or PhD at the VUB. The delegation of journalists and communication officers particularly enjoyed discovering the Confucius Institute, the technology transfers between start-ups, the 'Double Pass' football academy and the Brussels Diplomatic Academy.
| | |
| --- | --- |
| The Brussels fire department training exercise for the media delegation from Chengdu | Meeting of the media delegation from Chengdu (rear) and several pupils of the Meertalig Atheneum Woluwe (front) who travelled to Chengdu in early 2019 |