Spatial planning: Brussels shares its expertise with the Region of Rabat-Salé-Kénitra
The establishment of a Regional Observatory for territorial dynamics by the Region of Rabat-Salé-Kénitra (RRSK), with the assistance and the support of the Brussels-Capital Region (BCR), is gradually taking shape. A Moroccan delegation travelled to Brussels, where they received training on the various aspects of such a project.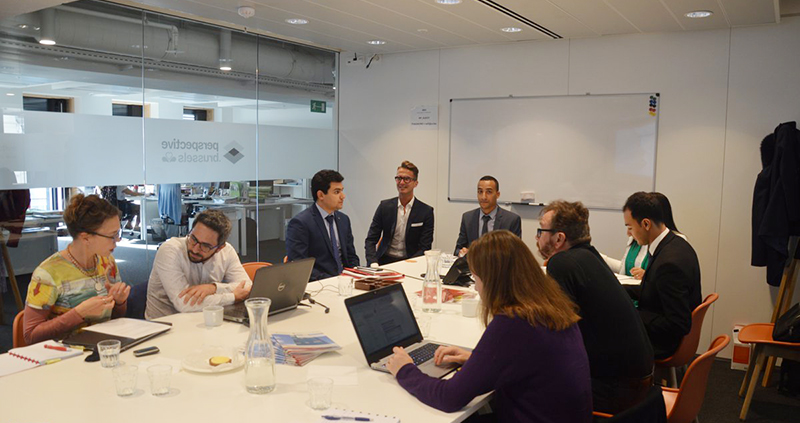 The delegation of the Region of Rabat-Salé-Kénitra attends a training session at perspective.brussels.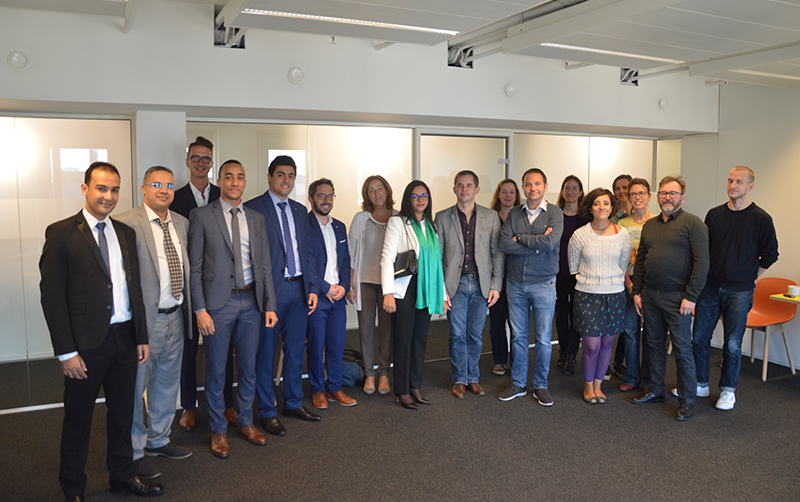 For over twenty years, the BCR has had a Regional Observatory for territorial dynamics. This planning tool allows the region to gather the information it needs to better understand the region and its development, in terms of resources and needs.
Our partner-region was interested in the advantages of such an observatory and wished to set up its own, which is why it turned to the BRC and its expertise in this field. Such a project requires a geographical information system to work for example. In this framework, the RRSK project team visited Brussels, from 9 until 12 October, on the invitation of Brussels International, where they received training at perspective.brussels and the Brussels Regional Information Centre (BRIC).
The delegation, which was composed of a panel of architects, engineers and urban planners, first visited perspective.brussels. On 9 October, it participated in a technical workshop on the daily management of observatories. The next day they shared experiences with their counterparts on a public action mechanism.
The BRIC hosted the Moroccan delegation on 11 and 12 October, during which the Moroccan team was able to learn more about the cartographic tools that are used in the BCR. The BRIC experts discussed their methods for producing, managing and exploiting map data within their organisation. On 12 October, they discussed the Smart City concept and how it is used in the environmental management of our region. A presentation about Fix My Street showed how the public can report problems in Brussels public space and contribute to improving our region. The Moroccan delegation was especially interested in citizen participation solutions.
In late autumn 2018, a delegation of representatives from these two Brussels bodies will travel to Rabat, where they will continue to help set up the Observatory.