Sharing fair trade values in the centre of Brussels
On Saturday 6 October, the Brussels-Capital Region organised the second iteration of Be Fairtrade Be Brussels in place de la Monnaie. The initiative for this event was taken by Bianca Debaets, the Brussels State Secretary for Development Cooperation.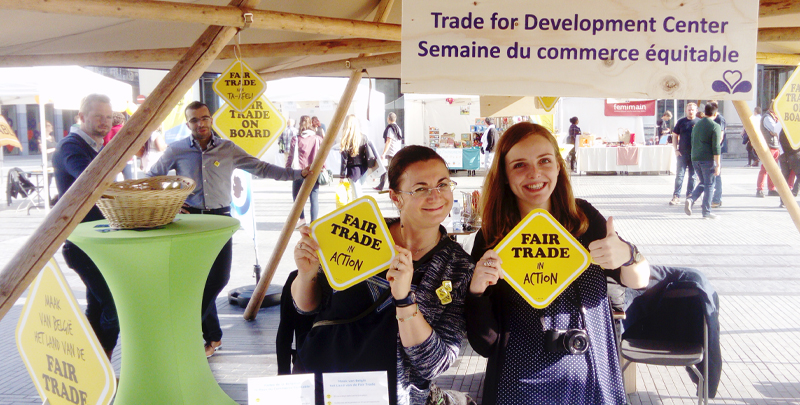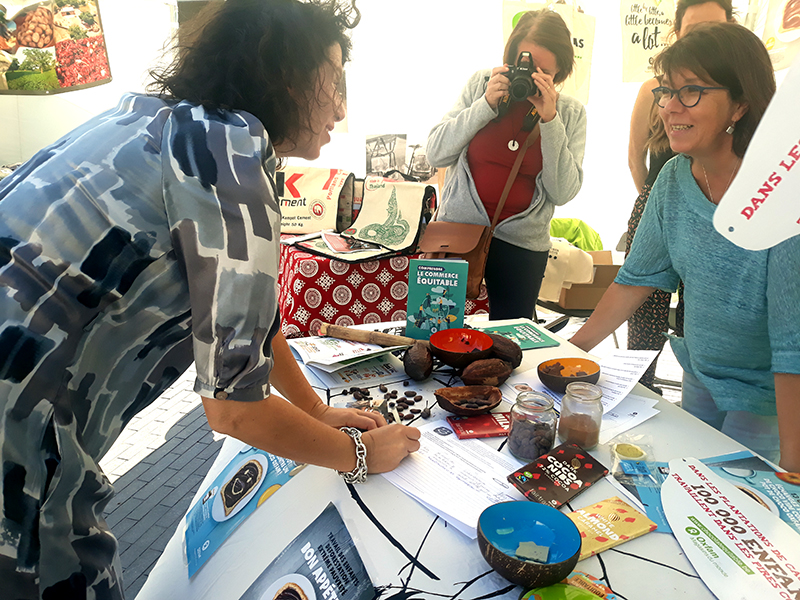 Bianca Debaets, the State Secretary of the Brussels-Capital Region, responsible for Development Cooperation, signed Oxfam's petition for sustainable cocoa cultivation.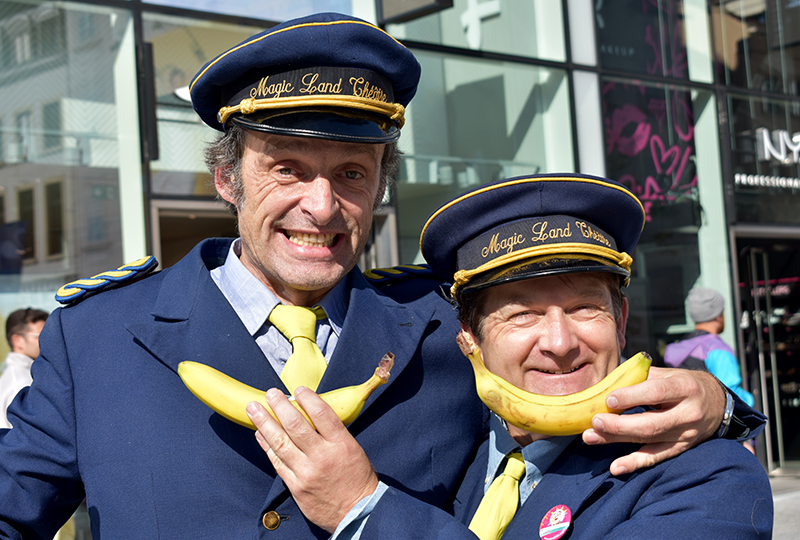 The surreal characters of the Magic Land Théâtre urged the crowd to visit the Be Fairtrade village!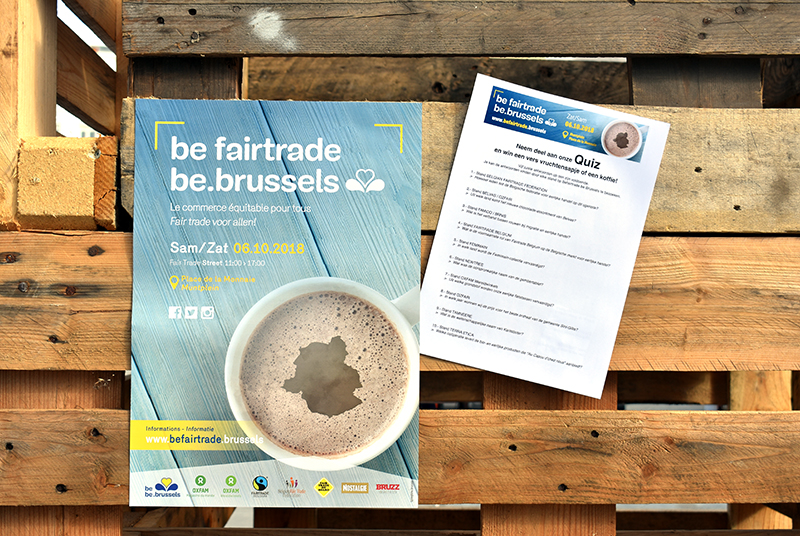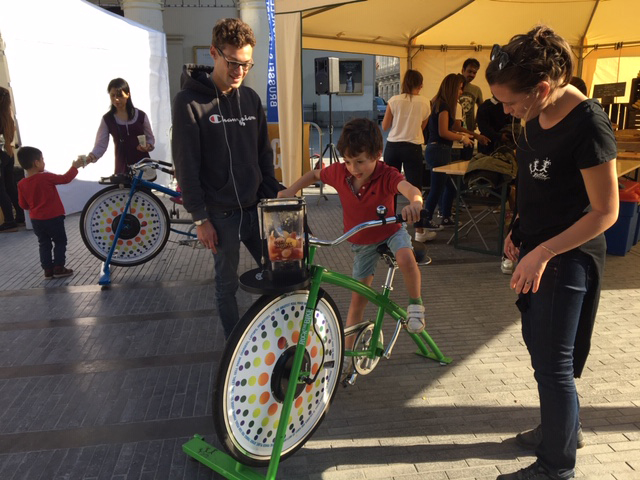 All the participants could blend their own pedal-powered smoothie.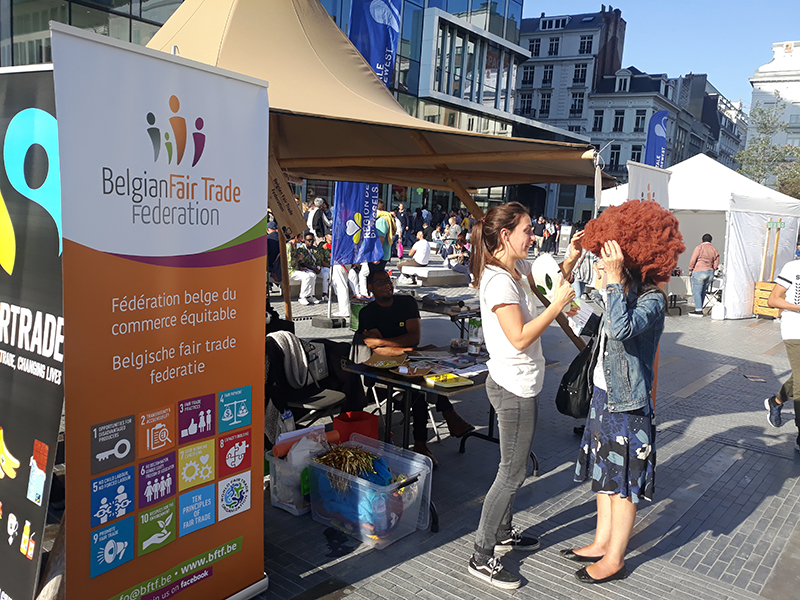 Be Fairtrade Be Brussels is a day-long event, which aims to raise awareness about fair trade. It is an excellent opportunity for the people of Brussels to better understand the significance of North-South solidarity, in terms of food, textile, or arts and crafts. Various fair trade stakeholders shared their know-how this year, on a splendid Indian summer's day.
Be Fairtrade Be Brussels is organised by Brussels International and wants to put the capital's fair trade stakeholders in the spotlight, highlighting their social citizenship in particular. On Saturday 6 October, actors urged passers-by to visit the village in place de la Monnaie and discover a dozen stands of associations and companies. Here they could sample chocolate, prepare their own pedal-powered smoothies and better understand the challenges of fair trade.
This special event was just one of a series of events during Fair Trade Week. The theme of this year's 17th iteration was cocoa. People have been aware of the dark side of chocolate for many decades, including the exploitation of children (2.1 million (!) children work in the cocoa industry across the world), deforestation and the extreme poverty of the growers and the communities they live in. Fair Trade Week is thus the perfect occasion to sound the alarm and argue in favour of a minimum living wage for the growers and higher cocoa prices.