Using Big Data to empower cities and their citizens
On 30 and 31 May 2018, Brussels will welcome the annual meeting of the Uraia platform, or the global network for "smart urban solutions for active citizens". The conference will focus on the use of data for more efficient services and for the benefit of the local economy, with 100 international participants travelling to Brussels for the occasion. Participants can register until 6 April.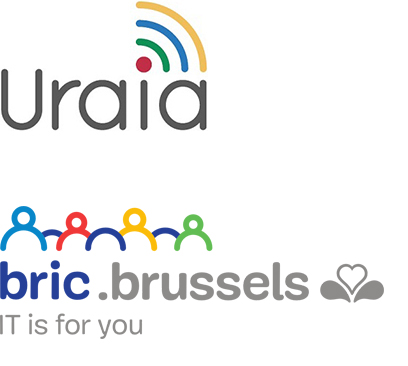 The Uraia platform chose the Brussels Capital-Region as the host city for its "2018 Citizenship Series" – "Using Big Data to empower cities and their citizens". The event will be co-organised by the BRIC (Brussels Regional Informatics Centre) and the International Telecommunication Union. The Uraia platform is an exchange portal between smart cities, which was established by UN-Habitat and the Global Fund for Cities Development (FMDV).
Why Brussels?
This year, the Uraia Citizenship Series will focus on global experiences and big data tools and how they can be used to improve city management. Bianca Debaets, State Secretary of the Brussels-Capital Region for the Digital Transition, stresses how important it is that the city hosts this conference as a platform for reflection and raising awareness: "The development of big data is a cornerstone of the smart city strategy of the Brussels-Capital Region. The region wants to show what a positive impact big data has on city management, in terms of the possibilities it creates for predictive analysis. Big data can have an impact in several areas including education, health, safety, city management and so on."
In practice
One hundred representatives of various local governments, urban networks, international organisations and civil society, research centres, the private sector and telecom ministries will travel to Brussels for the Uraia series. They will combine plenary sessions and more in-depth panel discussions in working groups, with networking opportunities and site visits of innovative projects of the Brussels-Capital Region and its partners.
Further information: info@uraia.org