Young people from Brussels and Rabat are building the global and solidary citizenship
From 13 until 18 November 2017, Brussels International partnered with several Brussels (Victor Horta, Institut technique Frans Fischer and COOVI) and Rabat (Lycée Moulay Youssef) schools for an intercultural exchange, designed to fight stereotypes and reflect on complex identities.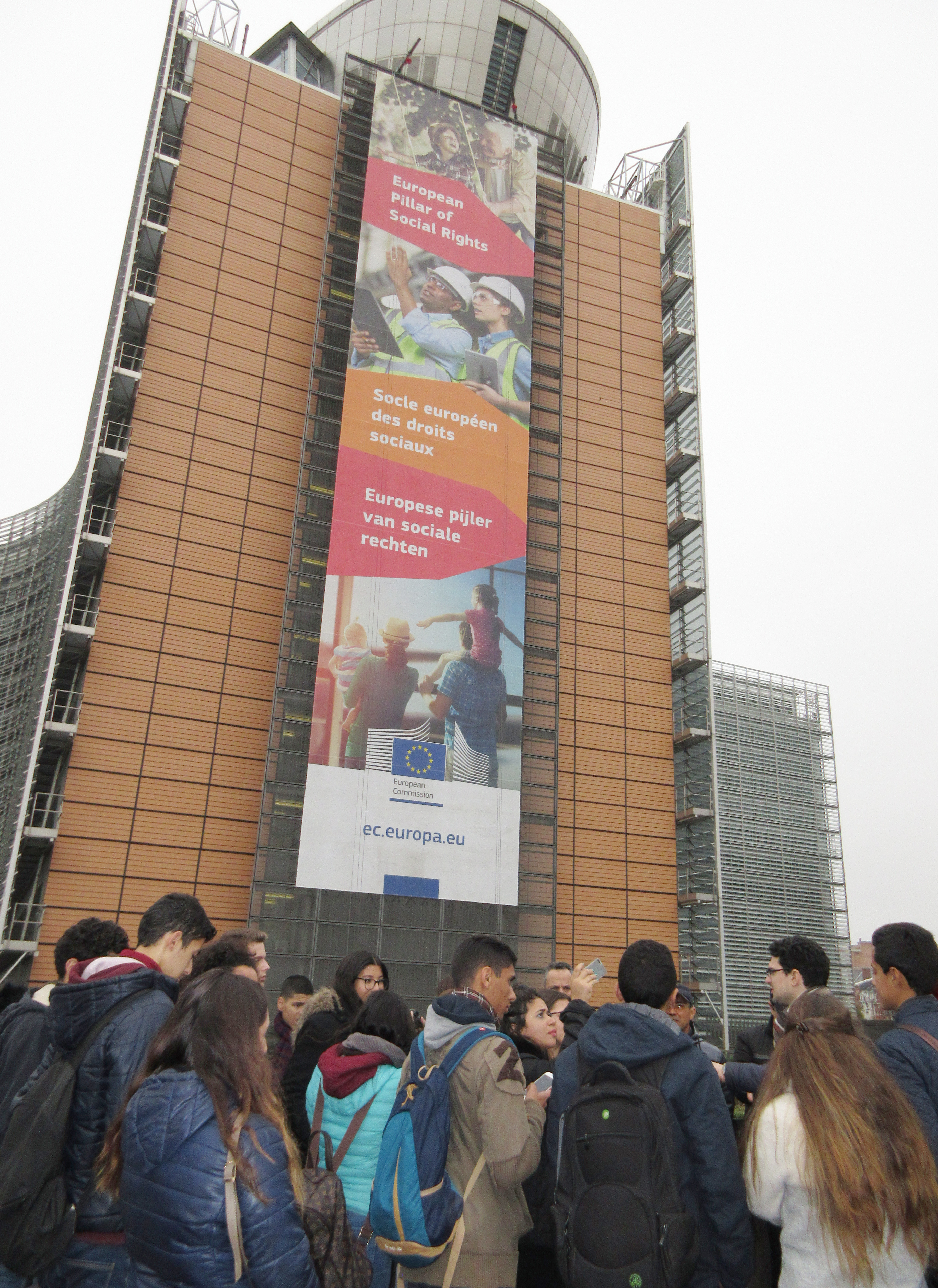 The students explore Brussels, here a walk in the European quarter where they are encouraged to reflect.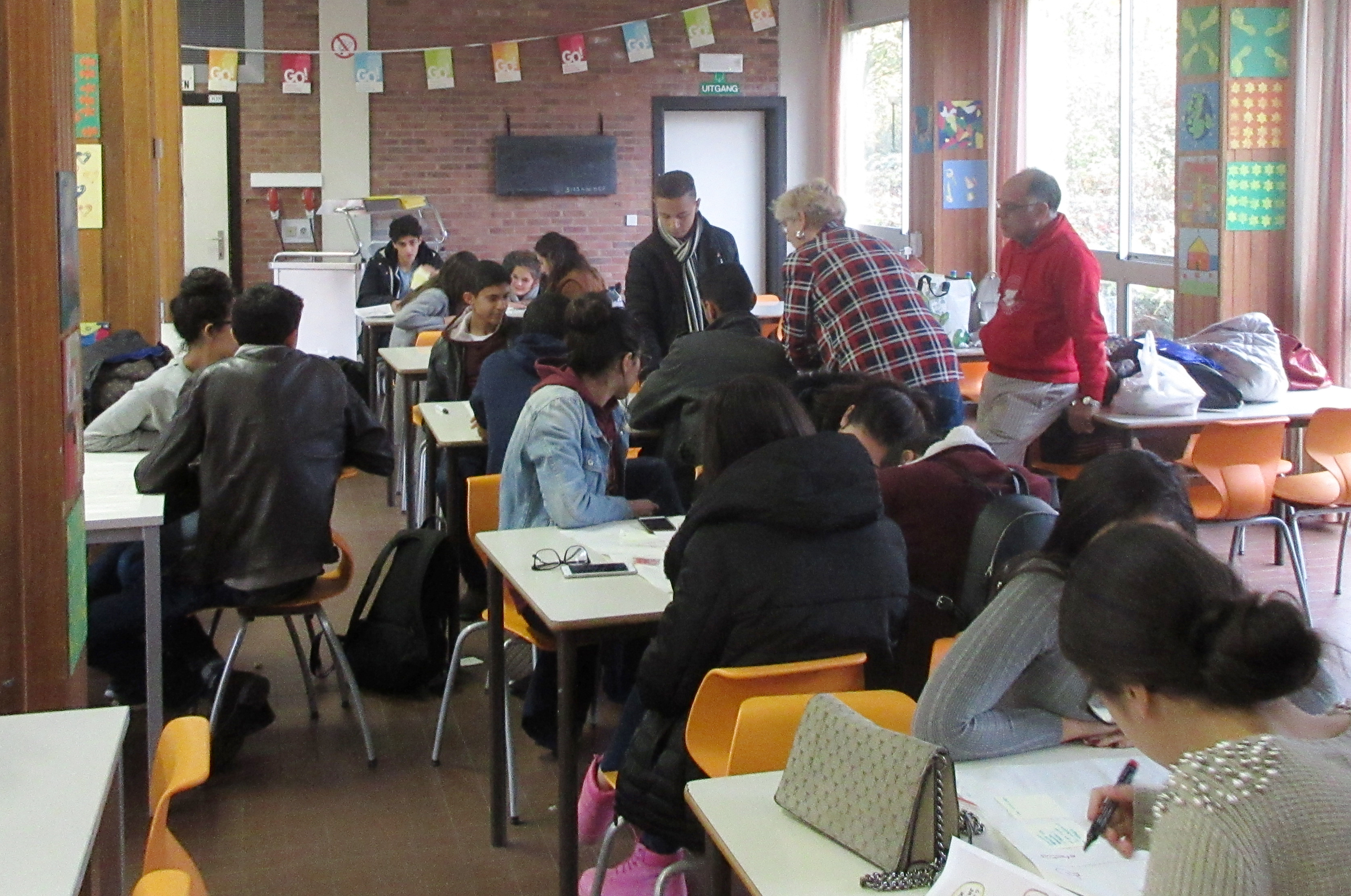 Workshop evaluating the intercultural exchange with the pupils.
The recent incidents in Brussels and the international news remind us that now, more than ever, we need to invest in building a global citizenship that is founded on solidarity between young people, both here and there.
The intercultural exchange that was organised in November gave 12 young people from Rabat the opportunity to spend a week in Brussels, staying with the families of twelve pupils from the participating Brussels schools. Together they spent a week participating in several workshops and guided visits and reflecting on their ideas about identities and stereotypes.
Every day, there were plenty of opportunities for interesting debates during events organised by the schools or by associations specialised in intercultural issues. The pupils also visited several iconic neighbourhoods in the region – like the Marolles or the European Quarter – and attended the inauguration of a photo exhibition on contemporary Morocco at the Institut communal technique Frans Fischer.
Of course there was plenty of time to relax too, always with the intention of encouraging the group's cohesion, while they explored Brussels (teambuilding events, games evenings, a cooking workshop, a visit to the Atomium). In early 2018, the exchange will continue in Rabat. Here again, the theme will be how to build a global citizenship that is founded on solidarity.