A Fair Trade Day to build awareness in Brussels
On the initiative of Bianca Debaets, State Secretary responsible for Development Cooperation, Brussels International organised a fair trade awareness-raising day on Saturday 14 October. The relevance of this event is poignantly highlighted by the weak presence of such products on the Belgian consumer market.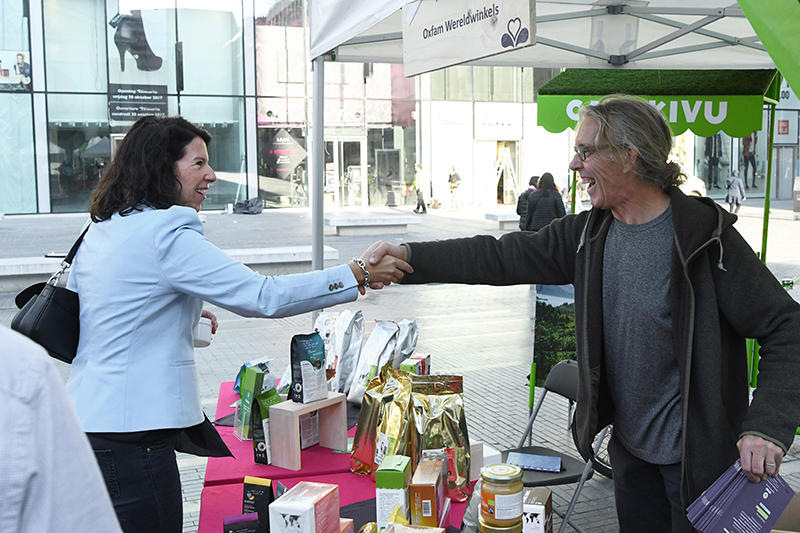 The State Secretary responsible for development cooperation, Bianca Debaets, on the Oxfam booth.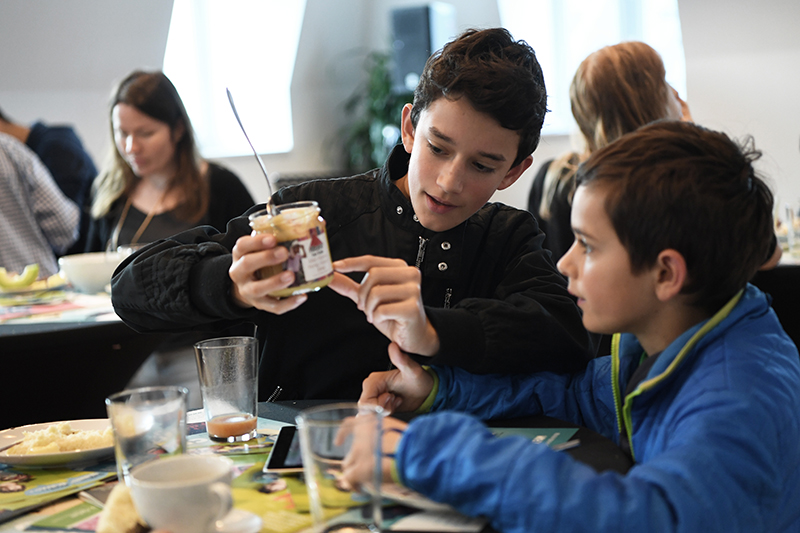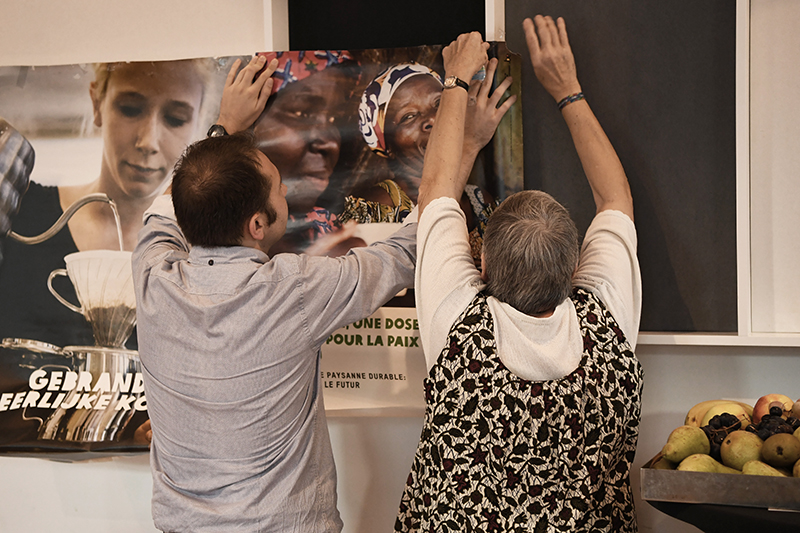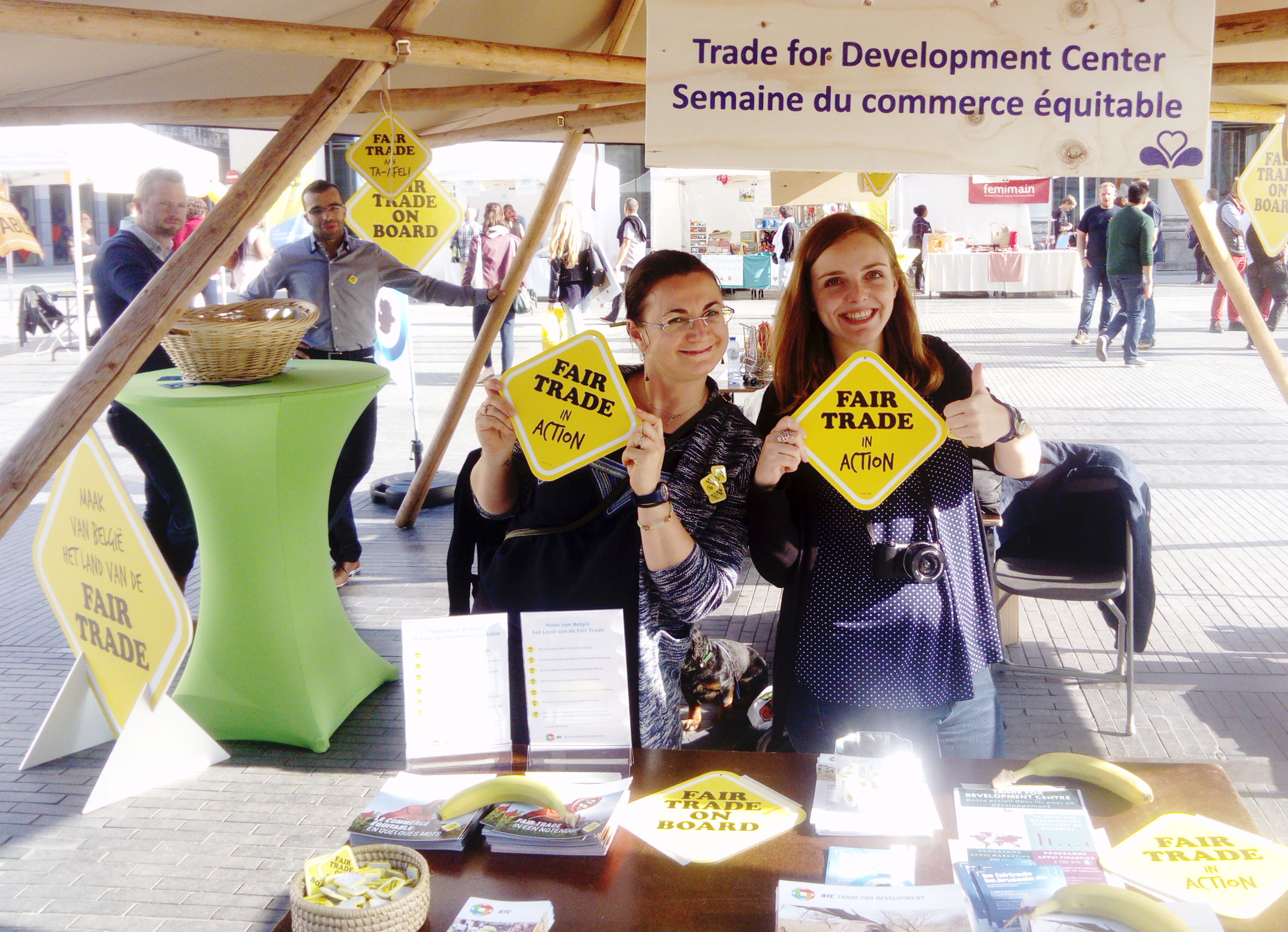 In 2016, Belgians spent on average only EUR 14.30 on fair-trade products. Despite constant growth in fair-trade turnover in Belgium and the reputation of fair trade (80% of Belgian consumers know the label Fairtrade), spending on these purchases remains marginal. Furthermore, the sector is currently undergoing a transformation due to the significant increase in online purchases and purchases in supermarkets. For instance, the imminent closure in Belgium of a number of Oxfam – Magasins du Monde shops has recently been reported in the press. The awareness-raising day on 14 October was therefore even more relevant. After a breakfast at Muntpunt, hundreds of participants were able to visit around ten booths representing associations and businesses in a village established on the place de la Monnaie. Visits were also organised in the afternoon throughout the Region to give an insight into work on fair trade initiatives in various districts of Brussels.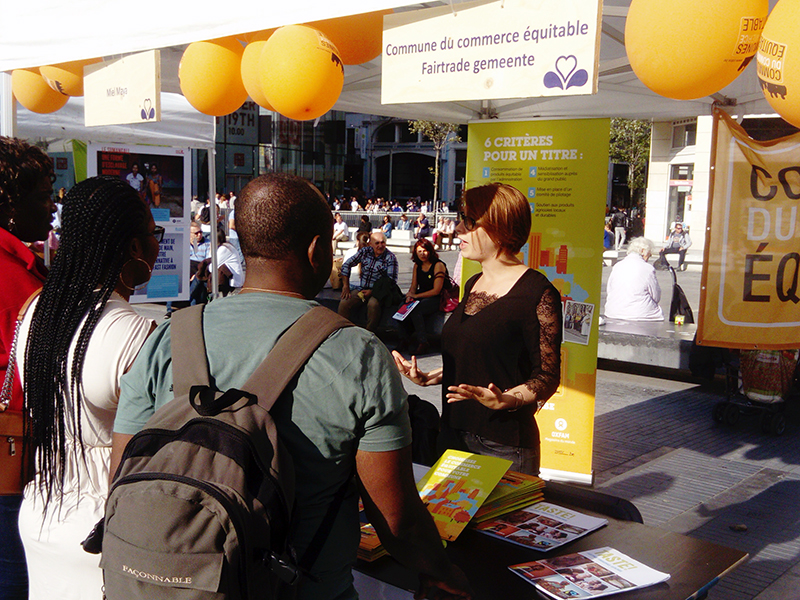 Beyond the promotion of Brussels stakeholders in this field, the aim of the day was also to promote the citizen-centred, solidarity-based dimension of this alternative. That, after all, is the very purpose of fair trade: to consider the person as a human and citizen, and not just as a simple consumer.
More information on the day and its future editions:
www.befairtrade.brussels
 and 
www.facebook.com/befairtrade
.