Brussels hosted the 15th edition of the European Week of Regions and Cities
The 15th European Week of Regions and Cities was held in Brussels from 9 to 12 October 2017 on the theme 'Regions and Cities working for a better future'. During this anniversary edition, the Brussels-Capital Region once again organised project tours for both the public and the press.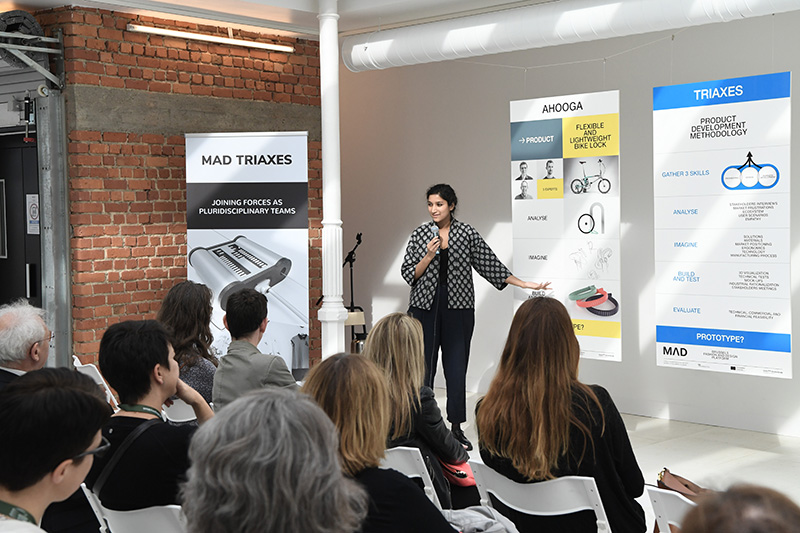 A representative of MAD TRIAXES presenting the projects.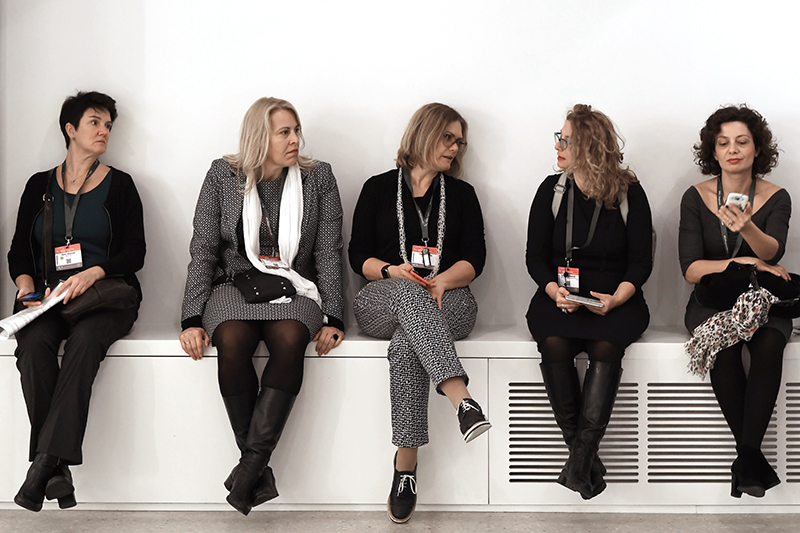 Tour of the WIELS installations for participants.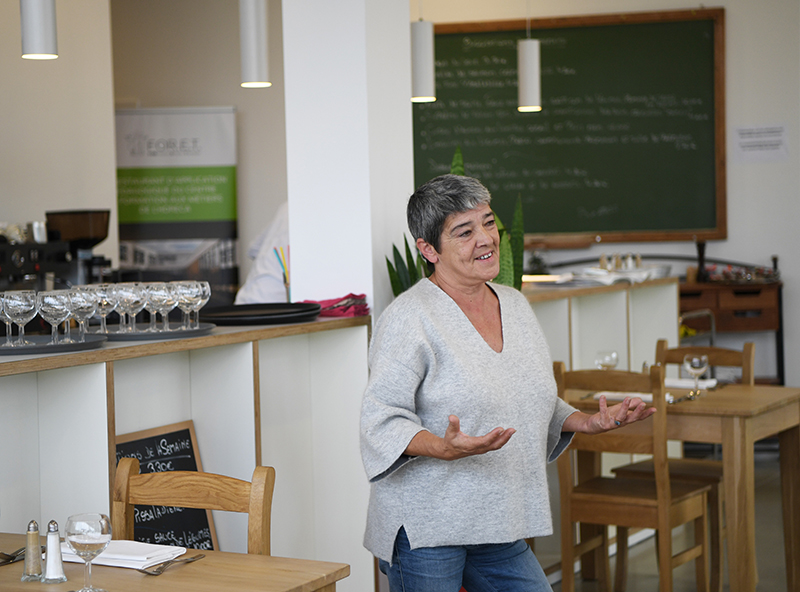 The project coordinator at Divercity.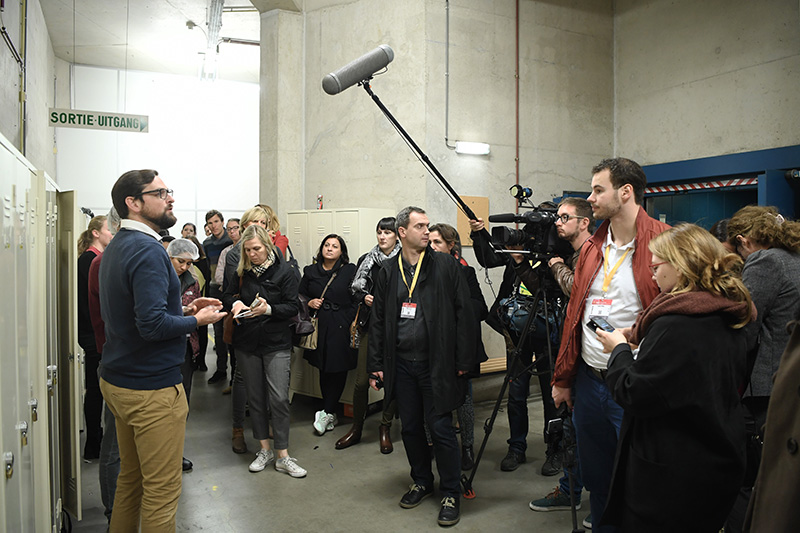 Mr. Nicolas Paulus, Sales Manager, during the tour of the Travie facilities for European journalists.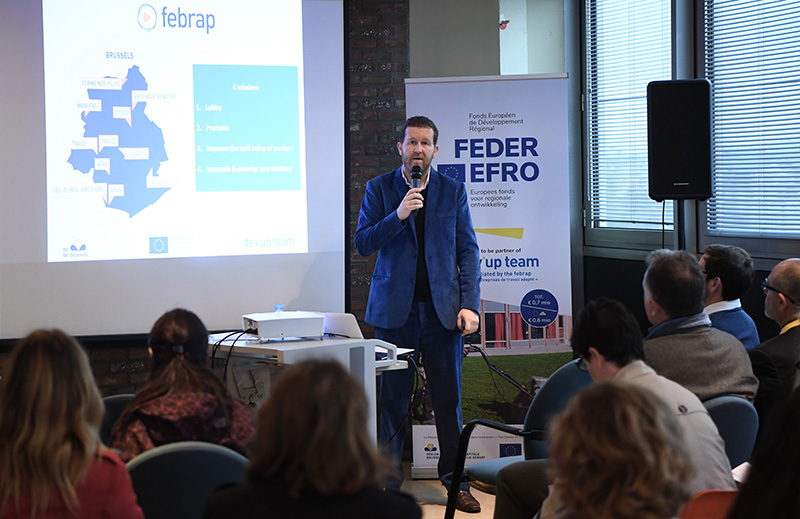 Welcome and presentation of Dev'up Team by the coordinator, Mr. Emmanuel Mossay.
On 10 October, the
Brussels Fashion and Design Platform
(MAD) opened its door to visitors from the European Week of Regions and Cities. After visiting the premises of this organisation, which is a unique showcase for development in the Brussels fashion and design sectors, the participants attended an information session on the
Triaxes
project. This assistance instrument for the preparation and development of innovative projects and for the launch of fashion creators received support under the 2014-2020 programme of the
European Regional Development Fund
(ERDF). Three visits were on the agenda for 11 October, to
Wiels, Brass
and
Divercity/F.O.R.ET
. respectively. Wiels became an internationally renowned centre for contemporary art, while Brass plays an equally important role as a cultural centre in the Forest district. Lastly, Divercity/F.O.R.ET houses a crèche, a youth centre, a seniors' day centre and, in Foresto, a training centre for food service staff. All these projects have been and are financed by various funds such as
Urban II
(2000-2006) and the
ERDF
(2014-2020).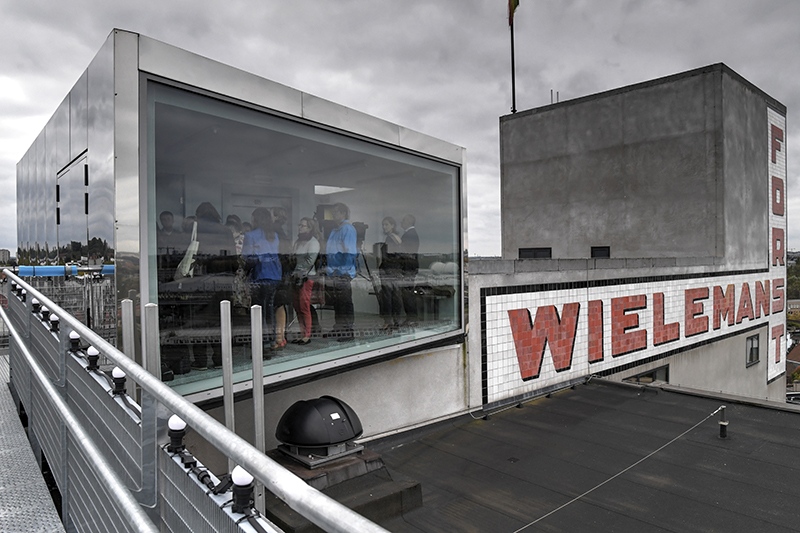 On the same day, a delegation of European journalists visited the
Travie
workshop, one of the members of the Fédération bruxelloise des entreprises de travail adapté (Brussels federation of businesses offering adapted workplaces). Journalists attended a presentation of
Dev'up
here. This project researches new activities with the aim of ensuring the continuity of the workshops by bridging periods of temporary unemployment. Another visit was dedicated to
Coopcity
, a centre for social and cooperative businesses specialised in entrepreneurial training.
Representatives from Medor and Cinecity, two social businesses developing their projects in Coopcity, spoke about their experience in this context.
Lastly, the association
Médecins du monde
presented its medical assistance for refugees. These projects, also supported by the ERDF, are still under development.