"Take me to Brussels!"
On 2 May 2017, Minister-President Rudi Vervoort kicked off an international campaign in Paris, titled "Where will Brussels take you?", which relies on the Smurfs for the promotion of the Brussels-Capital Region.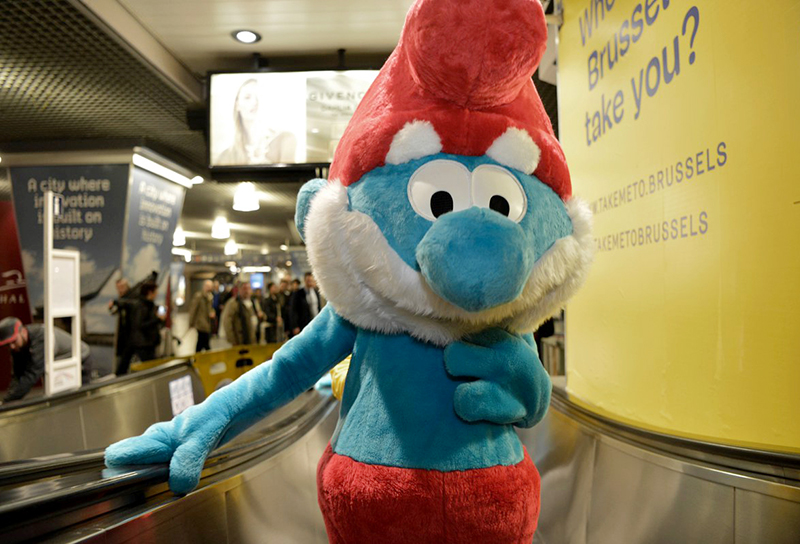 The Smurfs and the Minister-President travelled to Paris by train.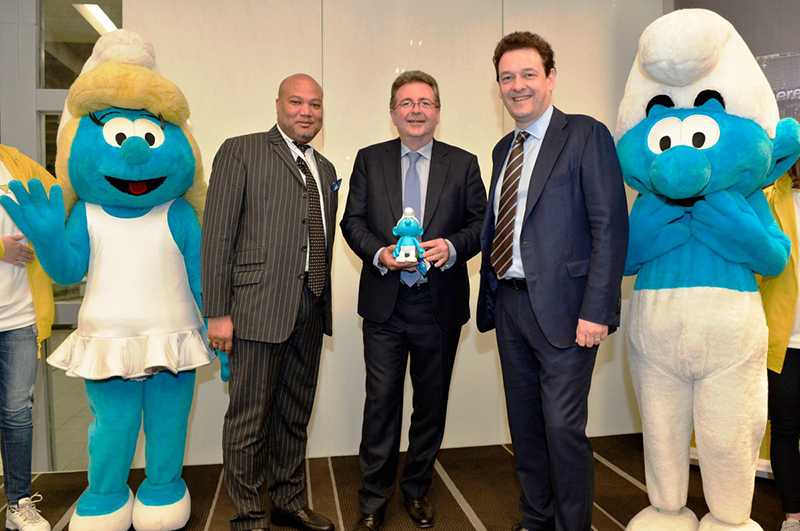 The Minister-President, surrounded by Willy Van Wayenberge and Geoffroy Clerckx of Brussels International during the press conference.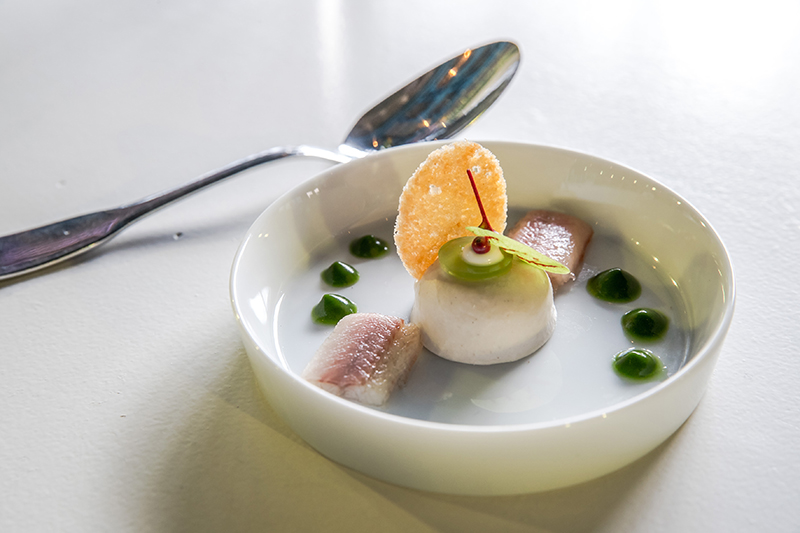 The talent, the creativity and the excellence of our Brussels chefs was placed in the spotlight. Mousse of eel smoked over beechwood, by the chef of the mythical Brussels restaurant Comme chez Soi, Lionel Rigolet (two Michelin stars).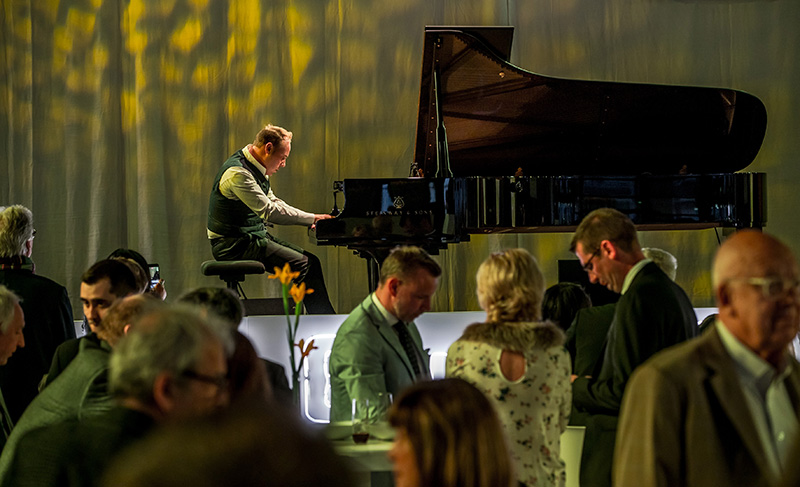 Concert of the jazz musician Jef Neve during the Brussels evening in Centre Pompidou.
The tiny blue creatures that are known around the world and which were created by the Brussels comic strip designer Peyo have invaded major cities all over Europe. There the Smurfs loudly praised the many assets of our lovely Region in their usual, playful style. The website www.takemeto.brussels is another tool in this promotion campaign, enabling visitors to put together their own stay in Brussels so they can enjoy a unique Brussels experience. The idea is to avoid the typical Brussels clichés and instead reveal a Brussels that people can call "their own".
The "Where will Brussels take you?" campaign was launched during Minister-President Vervoort's visit to Paris. After a press conference with a view of the Eurostar trains in Midi station in Brussels, the Minister-President hopped on a Thalys to the French capital, together with Papa Smurf, Smurfette and a third life-size smurf. Peyo's daughter, Véronique Culliford, also came along for the ride.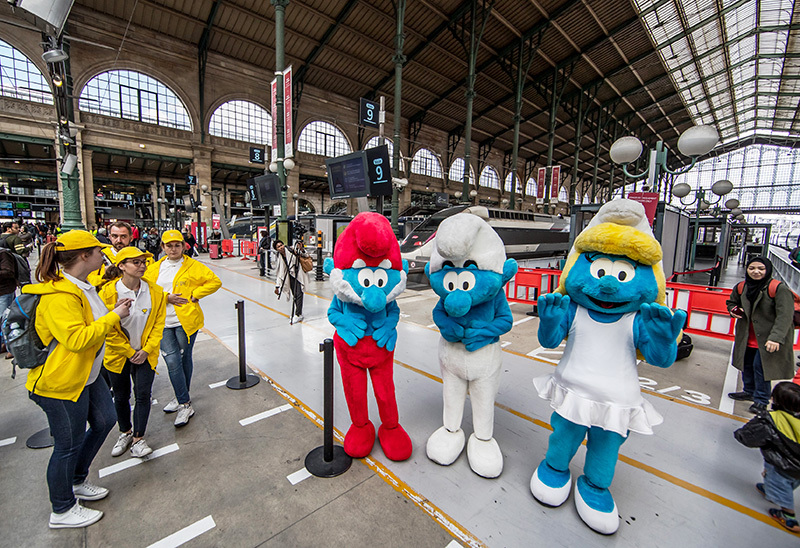 As soon as they arrived in Paris, our Smurfs invaded the Trocadéro, giving two young Parisian women the opportunity to board the train that same day and explore Brussels. The Minister-President, meanwhile, took advantage of his stay in Paris to meet with Harlem Désir, the State Secretary for European Affairs, Foreign Trade and Tourism Promotion.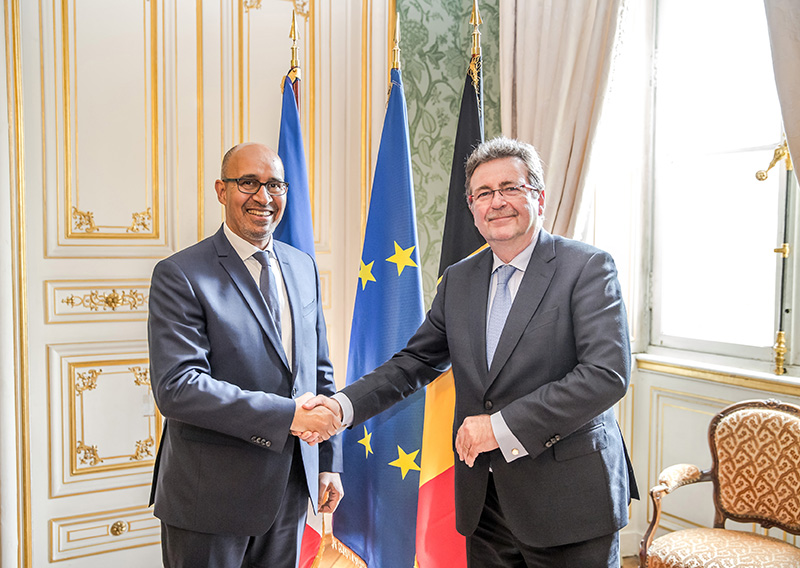 The day ended with an evening event at Centre Pompidou, where three Michelin-starred chefs from Brussels treated the guests to their magnificent creations, paired with delicious Brussels beers.