Jacques Brel and jazz in the spotlight in Mazovia
On 23 November 2016, the famous Brussels Jazz Orchestra gave a concert in the Polish capital as part of the celebrations to mark the fifteenth anniversary of the Cooperation Agreement between Mazovia and the Brussels-Capital Region.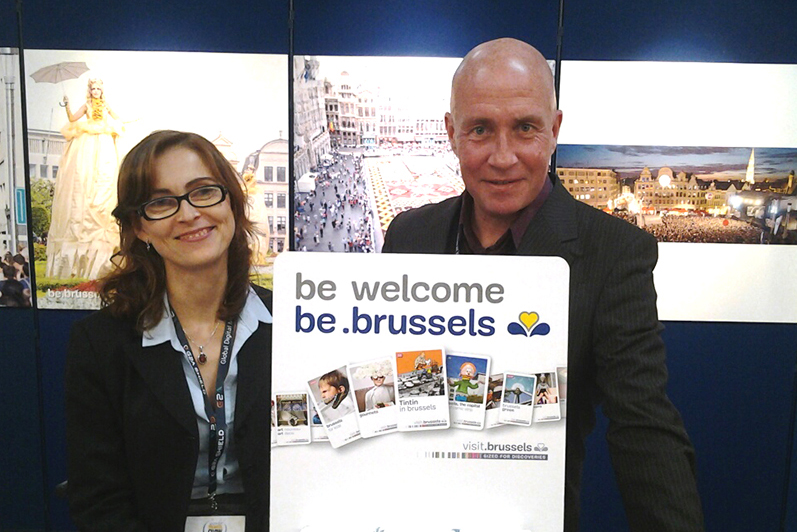 Booth of the Brussels-Capital Region at the 2016 World Travel Show.
On this occasion, the orchestra accompanied the equally famous jazz musician David Linx. Their poetic and jazzy reinterpretation of the work of the great Jacques Brel conquered the hearts of the Mazovian audience.
Members of the Brussels delegation were also able to meet with their counterparts of the Polish capital-region to discuss future projects to be developed under the Cooperation Agreement. The Brussels-Capital Region also had its own booth at the 2016 World Travel Show (October) and at the Tourism & Travel Fair (November) in Warsaw, two major tourism trade shows.