Youngsters in Brussels and Morocco argue in favour of more respect and tolerance
Respect and tolerance were at the heart of the exchanges between youngsters from Brussels and young Moroccans when the children from Brussels travelled to Rabat in February in the margin of the intercultural project of the Brussels-Capital Region and the Region of Rabat-Salé-Kénitra (Morocco).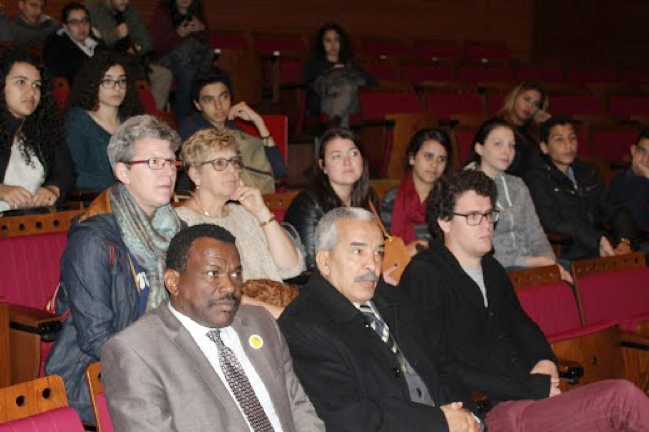 Left to right: Left to right: Ria Juwet (project coordinator Coovi school), Anny Verstraeten (project coordinator, Frans Fisher school), Maaike Siaens (Brussels International), Lhachemi Abbahaddou (teacher at Lycée Moulay Youssef), Ahmed Zaaraoui (former headmaster of Lycée Moulay Youssef) and Wout Roggen (teacher at the Victor Horta school in Evere).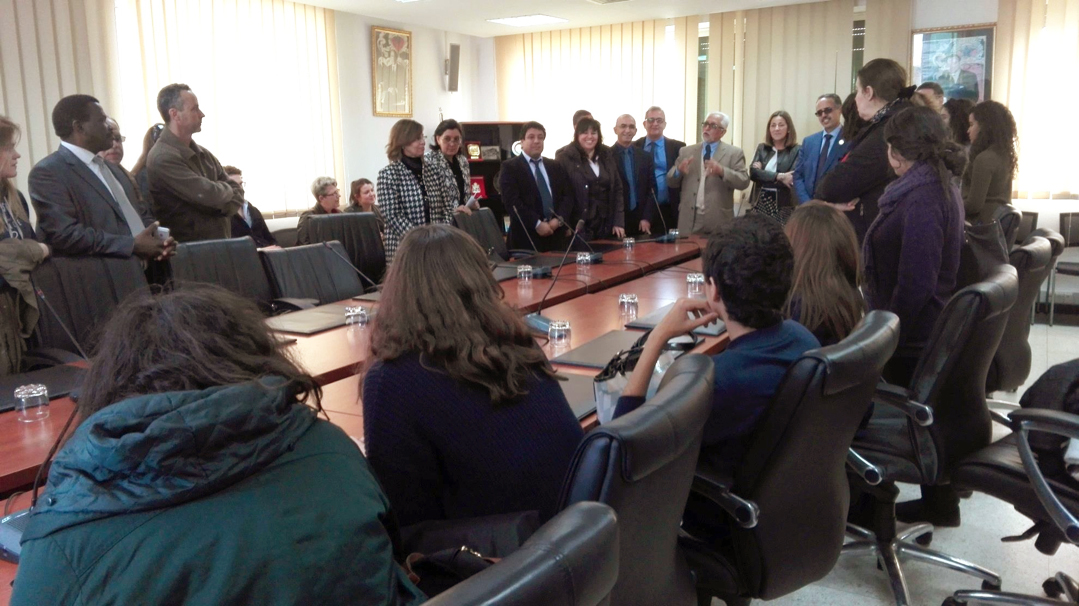 At the Regional Council. Centre: Abdessamad Sekkal (President of the Region of Rabat-Salé-Kénitra), Anne Claes (Director of Brussels International) and Abdelkébir Berkia (former President of the Region of Rabat-Salé-Kénitra).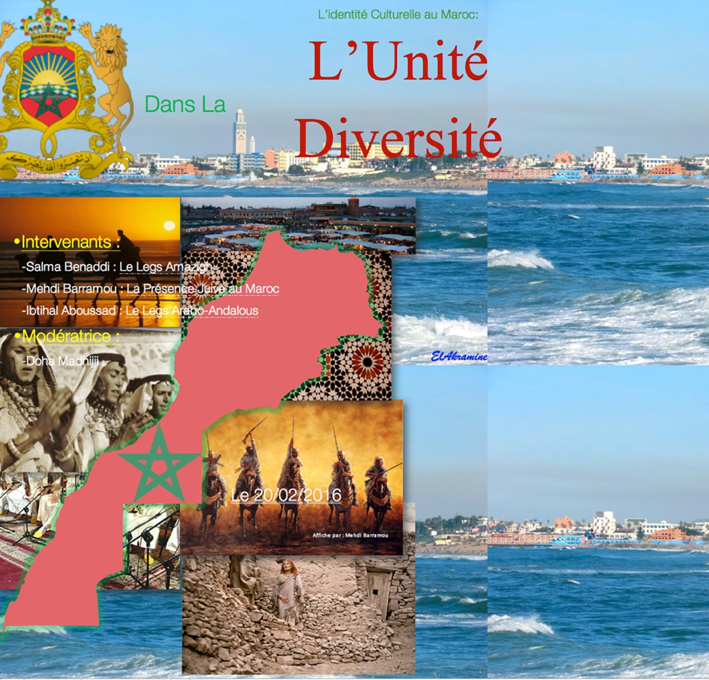 Twelve Brussels students and four chaperones, including a representative of Brussels International, received a warm welcome from their Moroccan counterparts of Lycée Moulay Youssef, when they travelled to Morocco from 18 until 23 February 2016. The programme mainly focused on culture.
The Brussels youngsters visited several historic monuments and exceptional sites. They explored the Parliament of the Kingdom of Morocco, the Mohammed VI Museum of modern and contemporary art, the medieval necropolis of Chellah, some ancient ruins near Rabat, the Kasbah of Oudayas and the Mausoleum of Mohammed V.
A group of students of the Moulay Youssef secondary school had prepared a presentation on "cultural identity in Morocco, unity in diversity". Their presentation, which drew on the sources of Moroccan culture, highlighted how it is the fruit of external influences, like so many other cultures. The young Moroccans discussed the Jewish and Andalusian heritage in their culture, among others. After their presentation, the Belgian students and chaperones surprised their guests by screening a video with photos of the visit of a group of Moroccan students to the Brussels-Capital Region in November 2015.
Continuing the project
Another highlight of these intercultural exchanges was the lunch organised by the Region of Rabat-Salé-Kénitra, in the presence of the Region's president and his predecessor, the Belgian ambassador in Rabat and the director of Brussels International.
They all agreed that this intercultural project, which links the two regions, should be continued. Young people can learn a lot from one another, in respect to values, rules and culture.
In these troubled times, it is vital that young people learn to be tolerant and respect each other, across borders. In this regard, the students of Moulay Youssef secondary school gave a presentation on different forms of terrorism, after having experienced the Brussels lockdown first-hand during their stay in November. Their message, "Everyone is entitled to a place on earth and every human being is equal", was appreciated by everyone. A few weeks later, the Moroccan students were quick to express their support and sympathy for Brussels following the attacks in Belgium.