Belgium passed its universal periodic review in the working group of the UN Human Rights Council
On 20 January 2016, during the 24th session of the Working Group of the UN Human Rights Council, Belgium presented its second Universal Periodic Review (UPR).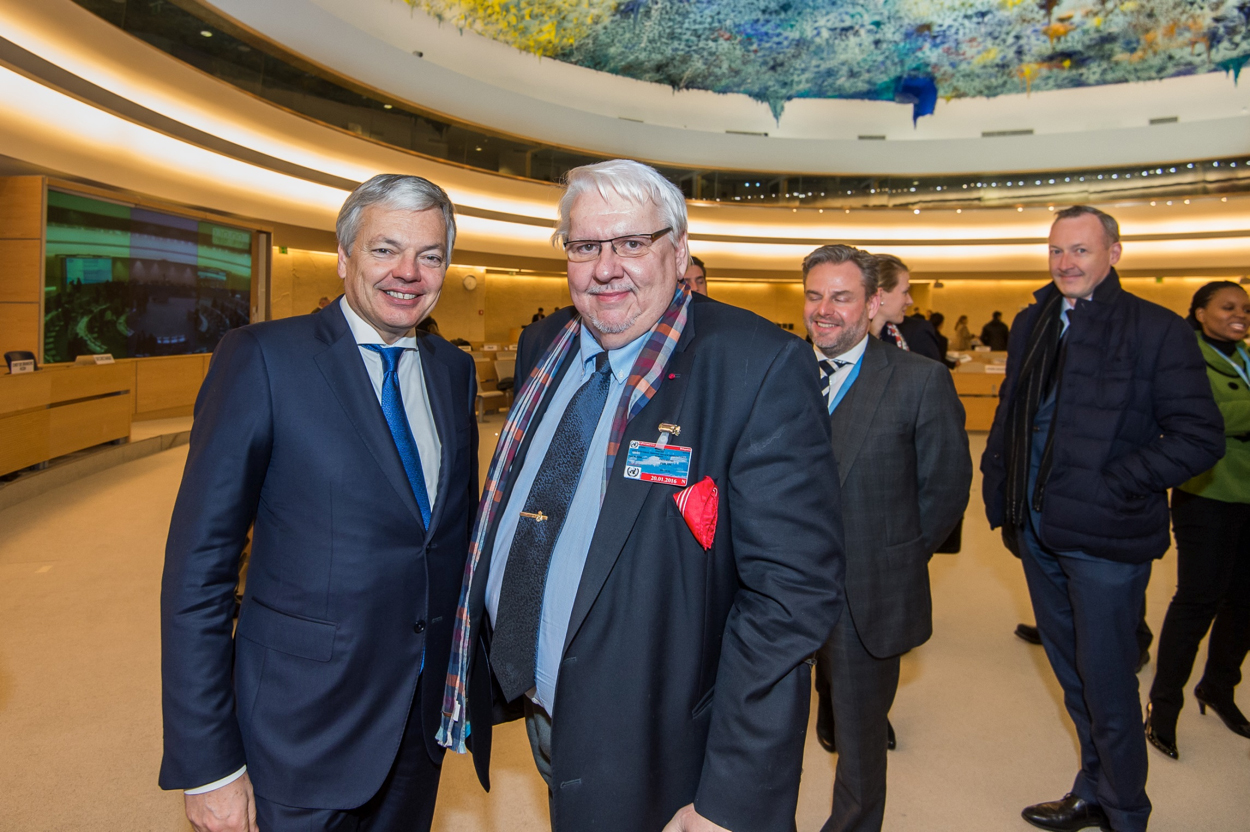 Didier Reynders, Minister of Foreign Affairs and Paul-Henri Philips, Brussels International.
The first UPR took place in 2011 and led to 88 recommendations, to which Belgium replied detailing its achievements in this second report. All the entities of the federal government – including the Brussels-Capital Region which was represented by Paul-Henri Philips of Brussels International – contributed to establishing the report, while civil society was consulted through NGOs.
The Minister for Foreign Affairs Didier Reynders presented the UPR report (with the assistance of a large delegation), which led to 99 interventions or recommendations (104 announced) from member countries of the UN Human Rights Council.
The next day, a working group chaired by Bart Ouvry (director of human rights of the Federal Public Service Foreign Affairs) and Pierre Gillon (of Belgium's Permanent Representation to the United Nations in Geneva) examined each of the recommendations, proposing and presenting an answer during the plenary session of the Council on Friday 22 January.
The main recommendations that were expressed during their interventions related to requests for ratification of international conventions, to improve certain policies or procedures, the improvement of gender policy and police intervention procedures.
A similar initiative will take place in 2020.
Further information :
UN Human Rights Council
–
Mechanism of the UPR