Health: a Lithuanian delegation visits Brussels
From 20 until 22 April, Brussels International received a delegation from the City of Vilnius (Lithuania) on the theme of health.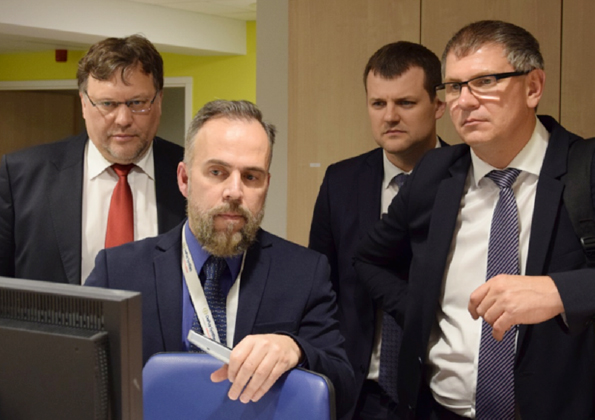 The delegation at Saint-Jean hospital, where they were received in the ER by Dr Leach, Chief Medical Officer.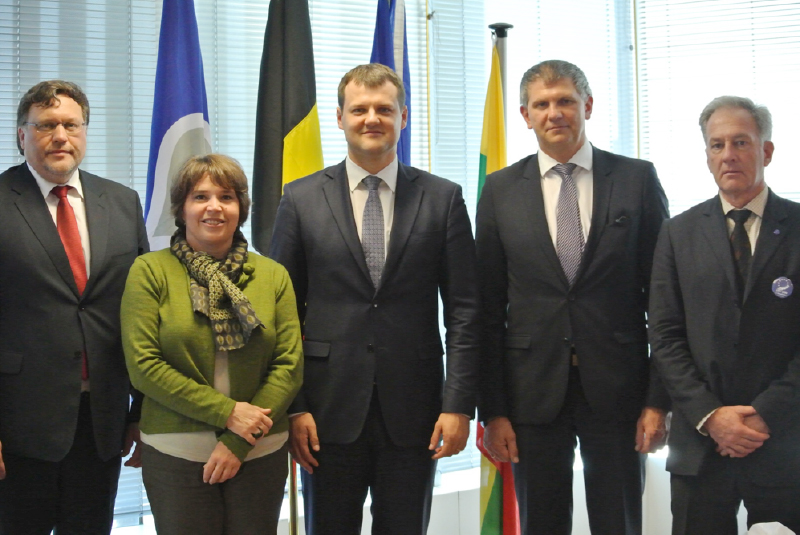 The delegation visiting the State Secretary's office: Evaldas Navickas, Director of the Antakalnio polyclinic, Cécile Jodogne, Brussels State Secretary, Gintautas Paluckas, Vice-Mayor of Vilnius responsible for health, Narimantas Markevičius, Director of the General Hospital of Vilnius, André Villers, Economic and Commercial Attaché for the Baltics.

The delegation included the vice-mayor of Vilnius, Gintautas Paluckas, who is responsible for health, the director of a health centre and the director of the main hospital in Vilnius.
Brussels, like Belgium in general, is often cited abroad as an example for its quality of health care. The Lithuanian delegation had plenty of time to learn more about this during a very busy programme. They were received by the State Secretary, Cécile Jodogne, who is in charge of foreign trade on the regional level, and Health within the French Community Commission (COCOF). The delegation also visited various health centres, a health insurance fund, the IRIS group of Brussels hospitals, and the European Commissioner for Health, who is a Lithuanian.
On the last day of the programme, they visited various companies, in collaboration with Brussels Invest & Export and lifetech.brussels, the health cluster of impulse.brussels. The delegation was thus able to meet representatives of this innovative industry, which develops advanced technology and "e-health" solutions, together with Brussels universities.
The City of Vilnius has been a partner of the Brussels-Capital Region since 2004. The delegation's visit marks a new stage in the cooperation between the two capitals.