Brussels International, partner of the Belgian pavilionat Expo Milano 2015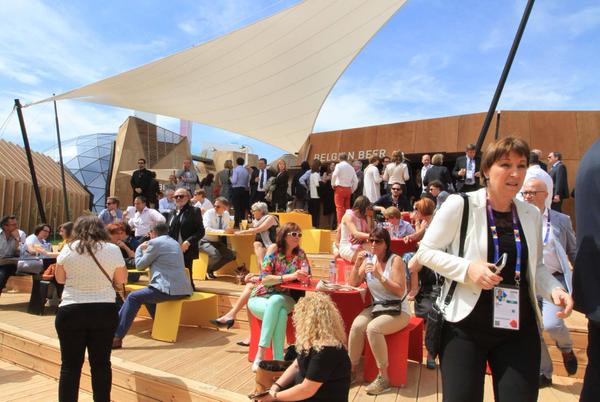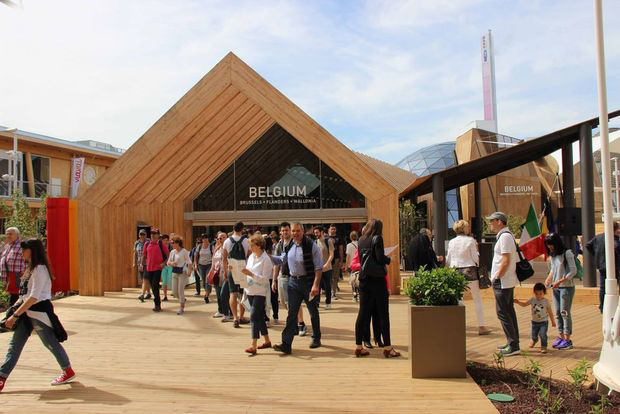 The World Expo in Milan opened on 1 May 2015. Brussels International, that helped develop the Belgian pavilion, was on hand at its official opening on 9 May. From 20 unti 24 September a Brussels week will be organised in the pavilion.
The official opening of the Belgian pavilion at the World Expo of Milan was held on Saturday 9 May and was attended by
Christian Lamouline, the Secretary General of the Brussels Regional Public Service.
In keeping with the general theme of Expo Milano 2015 "Feeding the Planet, Energy for Life" the Belgian pavilion presents the agri-food industry of the three Belgian regions. Visitors can discover various innovative production methods there, including hydroponics and aquaponics and the production of mushrooms on coffee grounds (
Permafungi
, a Brussels project), as well as taste some typical Belgian products like beer, chocolate, French fries, waffles… and of course the pavilion also promotes Belgian diamonds. Expo Milano 2015 will run until 31 October. The Brussels Week, from 20 until 24 September, will be one of the highlights for the Brussels-Capital Region. Brussels will be in the spotlight in the Belgian Pavilion as well as throughout the entire expo grounds and even in the city of Milan. Read more about it in our next issue of the Brussels Globe.