A new impetus for the European quarter
22222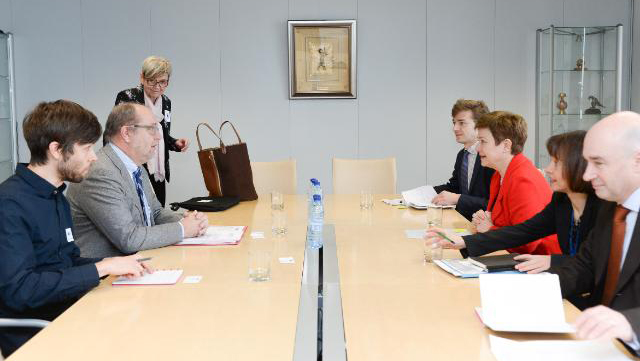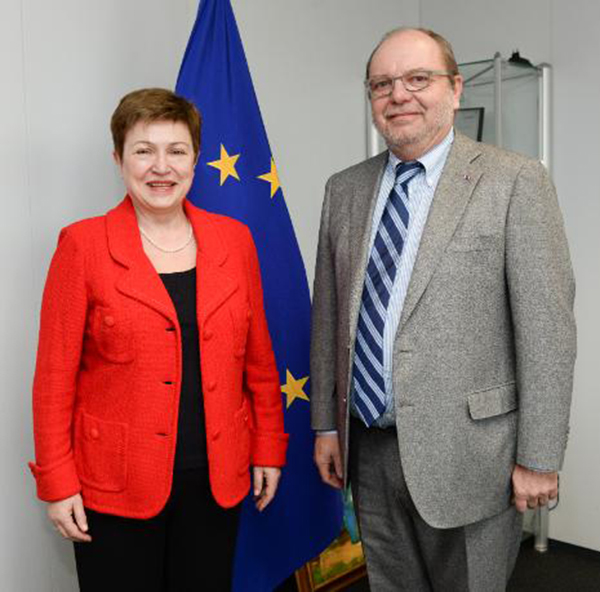 Alain Hutchinson, the new Commissioner for Europe and International organisations meets Kristalina Georgieva, the Vice-President of the European Commission.
On 26 March a high-level encounter took place involving the Brussels regional Government, the European Parliament and the European Commission, in order to discuss the location of the European institutions in Brussels, in hopes of developing a "Roadmap" for the European quarter.
The meeting was attended by
Minister-President Rudi Vervoort, ministers Guy Vanhengel
and Pascal Smet, representing Brussels, the
Vice-President of the European Parliament, Rainer Wieland,
and the
Vice-President of the European Commission, Kristalina Georgieva,
representing Europe. The initiative for this meeting came from Alain Hutchinson in his first act
as the newly appointed Special Commissioner for European and international organisations
. The Government of Brussels reaffirmed the important role and the major economic contribution of the European institutions  in the Brussels-Capital region. It also values the excellent collaboration with these organisations and institutions. The participants seemed determined to improve the quality of life as well as the image of the European quarter with a redesigned public space that respects the environment and the social mix, focuses on sustainable mobility and increases the quarter's appeal for tourists. A working group will be set up to further develop plans to make the European quarter more attractive.