Intense exchanges between Brussels andQuebec in early 2015
22222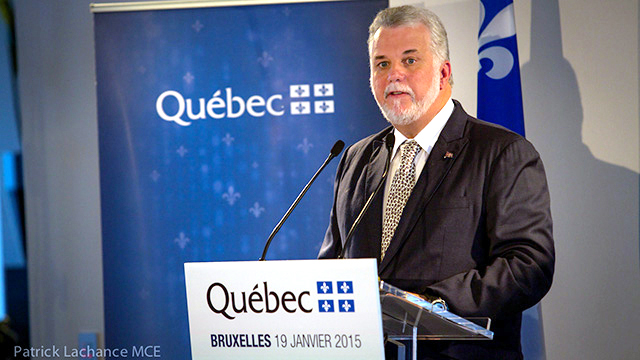 The Prime Minister of Quebec, Philippe Couillard, presenting his priorities in Brussels on 19 January 2015.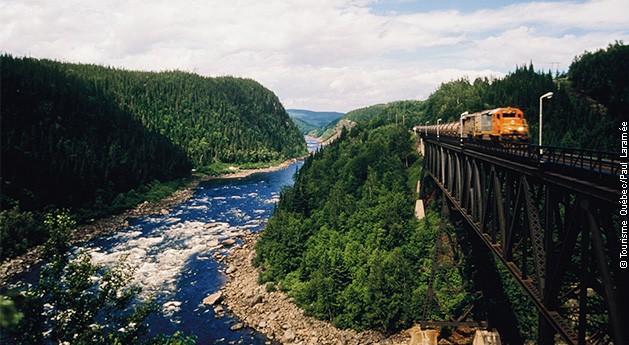 The Government of Quebec is collaborating with private partners on a feasibility study for a railway link to the Labrador Trough.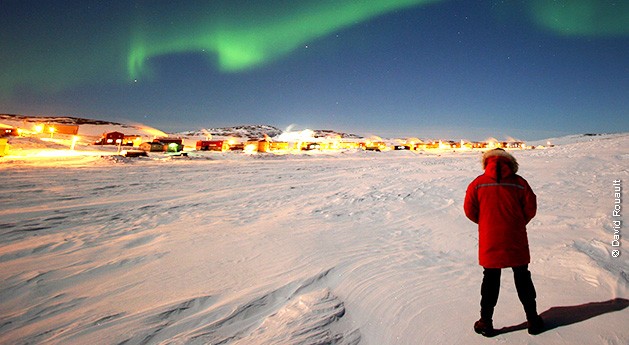 Quebec's vision in terms of Nordic development.
Since early 2015, there have been plenty of exchanges between the Brussels-Capital Region and Quebec. After the visit of the Prime Minister of Quebec, Philippe Couillard, to Brussels in January, two senior officials of the City and the Province of Quebec came to Brussels for fruitful discussions on urban planning and employment.
On 19 January 2015, the Prime Minister of Quebec,
Philippe Couillard,
was in Brussels to present two of his government's flagship projects. The
"Plan Nord"
, firstly, aims to highlight the mining, energy, forest, wildlife, tourism and organic food potential of a vast territory that is situated to the north of the 49th parallel (1.2 million sq.km., or 72% of Quebec's surface area), which is also in compliance with the principles of sustainable development. This plan will develop a new economic area to assure the sustained growth of Quebec. Quebec's second project consists of developing a major maritime strategy. The challenge for 2030 is to create a new vehicle for economic growth through job creation, investment and the construction of new port infrastructure for the development of international trade. The St. Lawrence River is the shortest gateway to the American continent from the Atlantic Ocean when coming from Europe. This strategy aims to deploy an efficient supply chain that will reduce transport costs while also developing a port infrastructure that connects with the existing road and railway infrastructure, protecting the environment and biodiversity and assuring the security of the maritime communities.
The challenge of urban densification in Montreal and in Brussels
Two days later, on 21 January 2015, the Director of Urban Planning of Montreal visited our capital in turn and discussed how to tackle the growing problem of urban densification, a challenge which both Brussels and Montreal face. Discussions on the theme started in November 2014 during the
"Montréal et Bruxelles en projet"
seminar. The Director of Urban Planning of Montreal,
Sylvain Ducas,
met with the various stakeholders in the field of regional planning of the Brussels-Capital Region. The objective of the meeting was to draw up a work programme involving Bruxelles Développement Urbain and the urban planning departments of the City of Montreal.
The labour market: exchanges of good practices between Brussels and Québec
For four years now, the public employment services of Quebec and the Brussels-Capital Region have been exchanging good practices.
Réjean Charbonneau,
the deputy regional director for services to clients, Regional Directorate, Emploi-Québec Île de Montréal, visited Actiris from 2 until 6 February. The discussions focused on the labour markets in Quebec and the Brussels-Capital Region, on international mobility, entrepreneurship and business services.