State visit of China's President Xi Jinping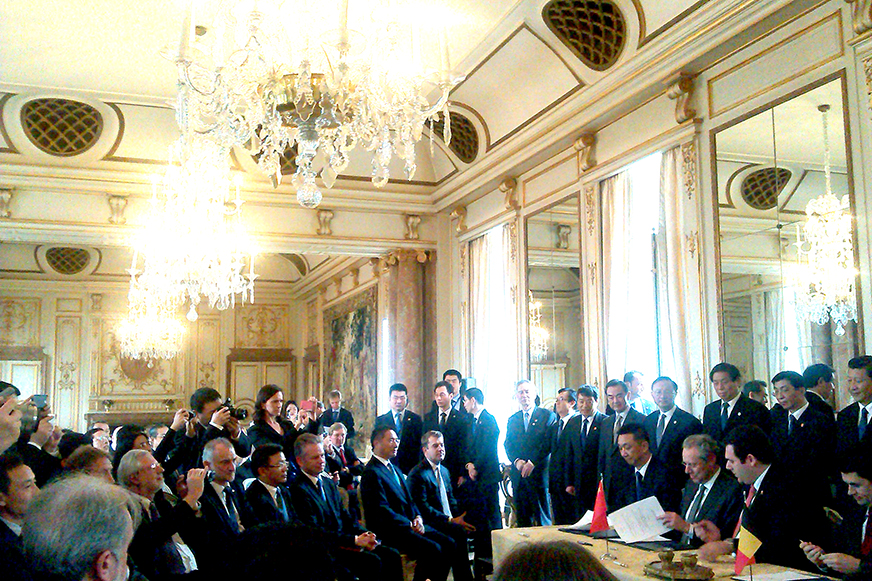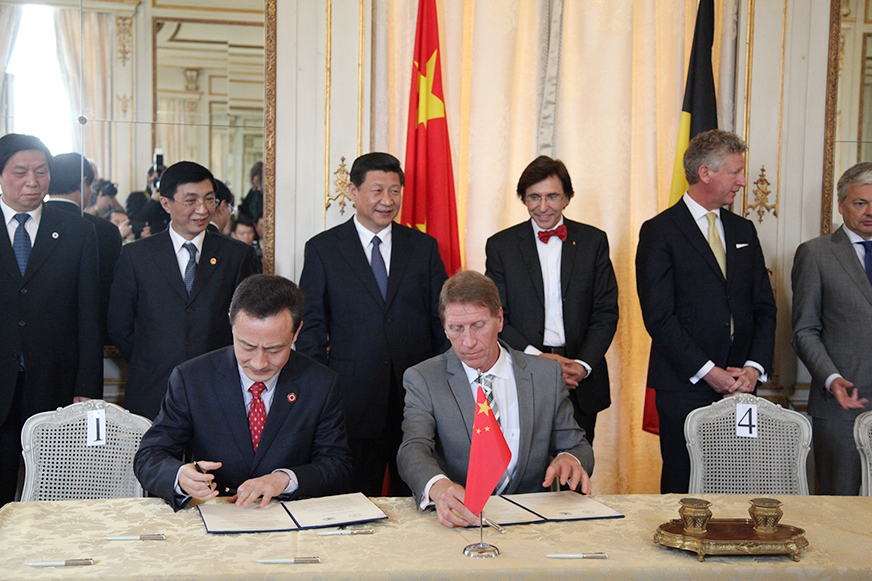 China's President, Xi Jinping, visited Belgium in March with a large delegation. His stay, following a European summit and the visit of President Obama on one hand, preceding a Europe-Africa summit on the other hand, was one of the highlights during a month of intense diplomatic activity in our capital.
President Xi Jinping
's state visit was the perfect opportunity for the signing of several agreements between the governments, universities and Chinese and Belgian, mainly Brussels-based, businesses.
Two agreements
are of particular interest to us as these relate to projects which have the support of the Brussels-Capital Region. • a Memorandum of Understanding between the
VUB
(Vrije Universiteit Brussel) and the prestigious Central Academy of Fine Arts (CAFA) about the organisation of two contemporary art exhibitions. One will be held in Beijing in October 2014 to celebrate the 20th anniversary of the agreement between Beijing and the Brussels-Capital Region. The other will be organised in Brussels (at the Centre for Fine Arts) in the spring of 2015. • a privileged partnership between the
VUB
and Northwestern Polytechnical University in Xi'an, in the framework of the agreement between this city and our Region. The presence of the President of Sichuan University in Brussels was also the opportunity to officially announce the start of a triangular student exchange programme between the university, the VUB and UNILU (Katanga, Democratic Republic of Congo) under the name "Generation under Construction".