Website of Brussels International
The Brussels-Capital Region, a dynamic and internationally oriented region.
As the capital of the European Union, the Brussels-Capital Region is home to a wide array of international institutions and organisations. As an internationally oriented region, it has pursued a dynamic foreign policy since 1989. The administration Brussels International was founded in order to develop a coherent European and foreign policy for the Brussels-Capital Region. Within the Brussels Regional Public Service, it coordinates the region's European relations and commitments as well as its international representation. The administration is led by director-general Anne Claes and consists of two departments:
The External Relations Department;
The ERDF Department (European Regional Development Fund) - Beliris
The administration also counts two coordinating units:
The Financial and Accounting Unit;
The Communication Unit.
Two more units fall directly under the responsibility of the director-general:
The Licensing Unit;
The Delegation of the Brussels-Capital Region to the European Union.
Furthermore, the director-general is assisted by a
Coordination Unit
.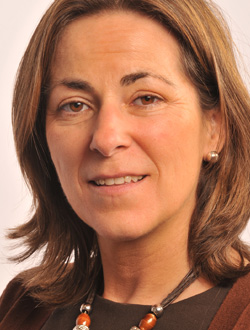 Anne Claes
Managing Director

+32 2 800 37 45