The Brussels Regional Public Service is moving to the Iris Tower
The Brussels Regional Public Service (BRPS) is combining all of its activities in a new building, called the Iris Tower. The move of the various teams, which to date were spread out across various sites, began in November and is expected to be completed in March 2021.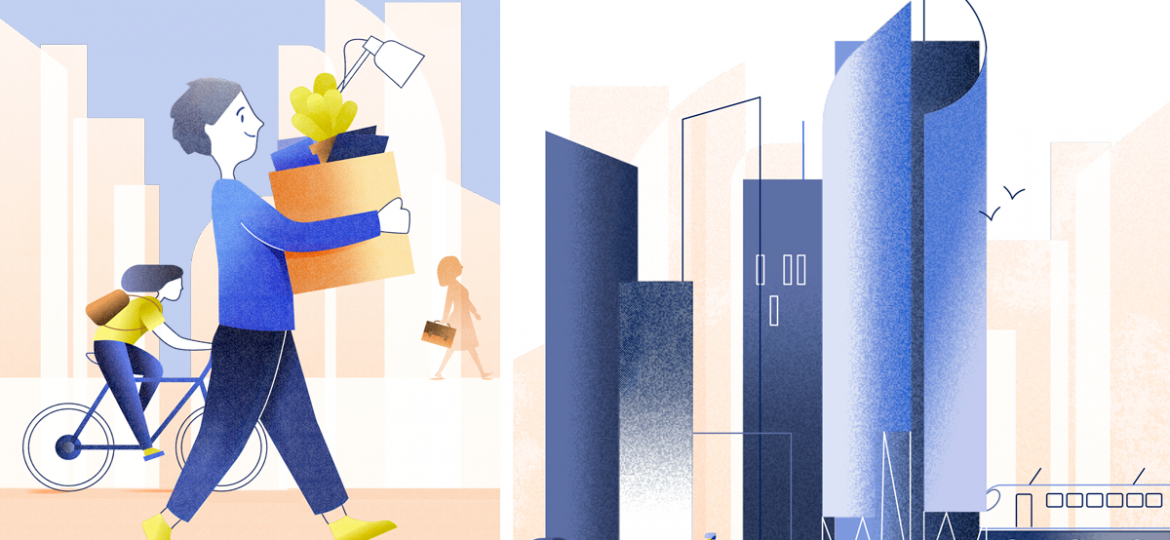 From November 2020, many of the teams of the Brussels Regional Public Service (BRPS) have started preparing their move to the Iris Tower.
Grouping all these teams in one single building will enable the BRPS to centralise services, better accommodate the citizens of the Brussels-Capital Region (BCR) and provide a more suitable working environment for BRPS employees. The move also highlights the BCR's strong commitment to the revitalisation of the rapidly expanding neighbourhood around Brussels North Station.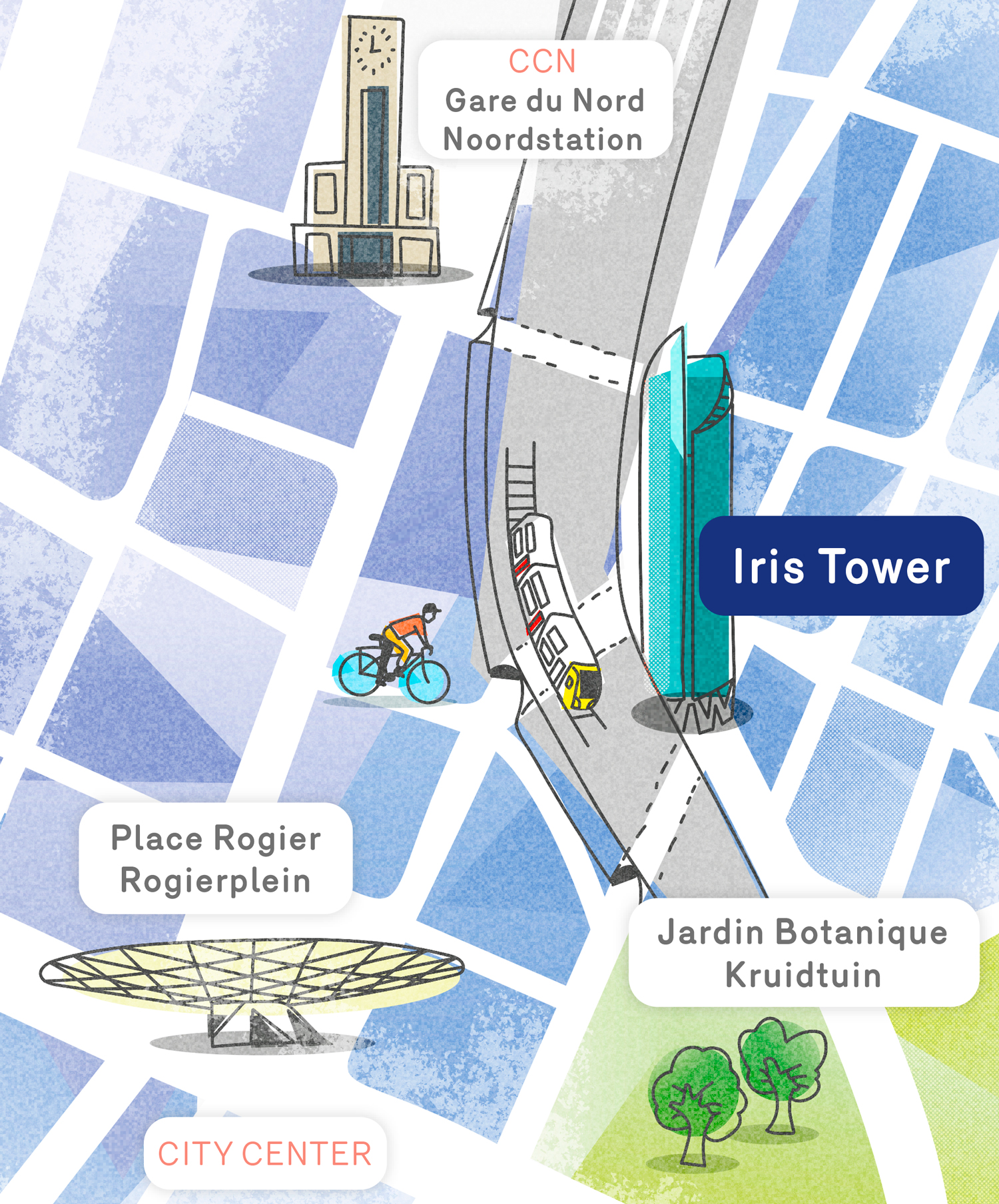 A gradual move
For logistical reasons, the move will take place in several phases, from November 2020 until March 2021. As a result, and to comply with the COVID-19 measures, our counters will reopen at different times. Although the face-to-face reception of visitors is postponed for the time being, we nevertheless continue to be at everyone's service, by e-mail and by telephone. Find out more.
A suitable, sustainable and welcoming workplace
The BRPS has chosen to move to the neighbourhood around Brussels North Station, which is being revitalised as part of an urban revitalisation contract. As such, the BRPS is making a significant contribution to the challenge of revitalising this neighbourhood.
The new building, named Iris Tower in reference to the flower that is the symbol of the BCR, is perfectly suited to the needs of the BRPS's current and future employees. The environmentally-friendly building was designed according to the principles of sustainable investment, with an emphasis on thermal insulation and energy optimisation.
This move also offers a good opportunity to update our working methods and strengthen the quality of service to the Region's citizens.