The Ukrainian Leadership Academy visits Brussels
On 8 and 9 April, 290 young Ukrainians of the 'Ukrainian Leadership Academy' visited Brussels as part of their European internship.
22222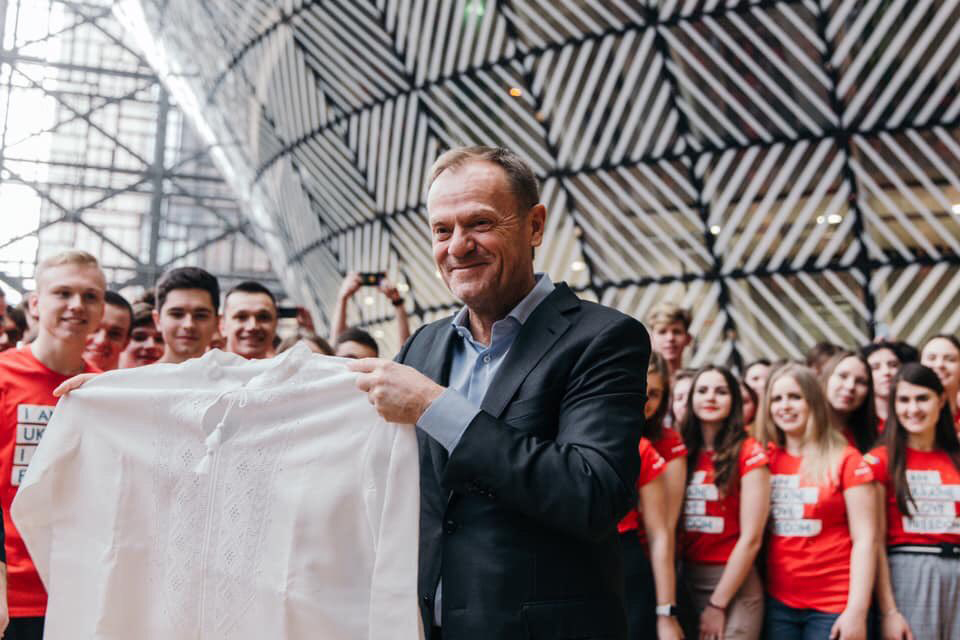 Meeting with the President of the European Council, Donald Tusk.

The fourteen ULA trainers, hosted by Brussels International.
After ten months of training in Ukraine, they visited the European capital, after which they travelled to other European cities in smaller groups. Their training focussed on the democratisation process and public management tools. In Brussels, they met with Donald Tusk, the President of the European Council, among others.
On 9 April, Brussels International welcomed the ULA's 14 trainers, who all work in different local branches of this institution, such as Kyiv, Mariupol, Poltava, Lviv and Kharkiv. After a presentation on the federal state of Belgium and the regional and local structures of the Brussels-Capital Region, the meeting ended with an open discussion on the topic of democracy and the ties between the BCR and the City of Kyiv, which have been bilateral partners since 2002.