Brussels swings and dances to Cuban rhythms
There was a distinctly Cuban feel to Brussels in early 2019. Halles Saint-Géry hosted two major events to celebrate the 500th anniversary of Havana and the 20th anniversary of the cooperation agreement between the Brussels-Capital Region and the Cuban capital.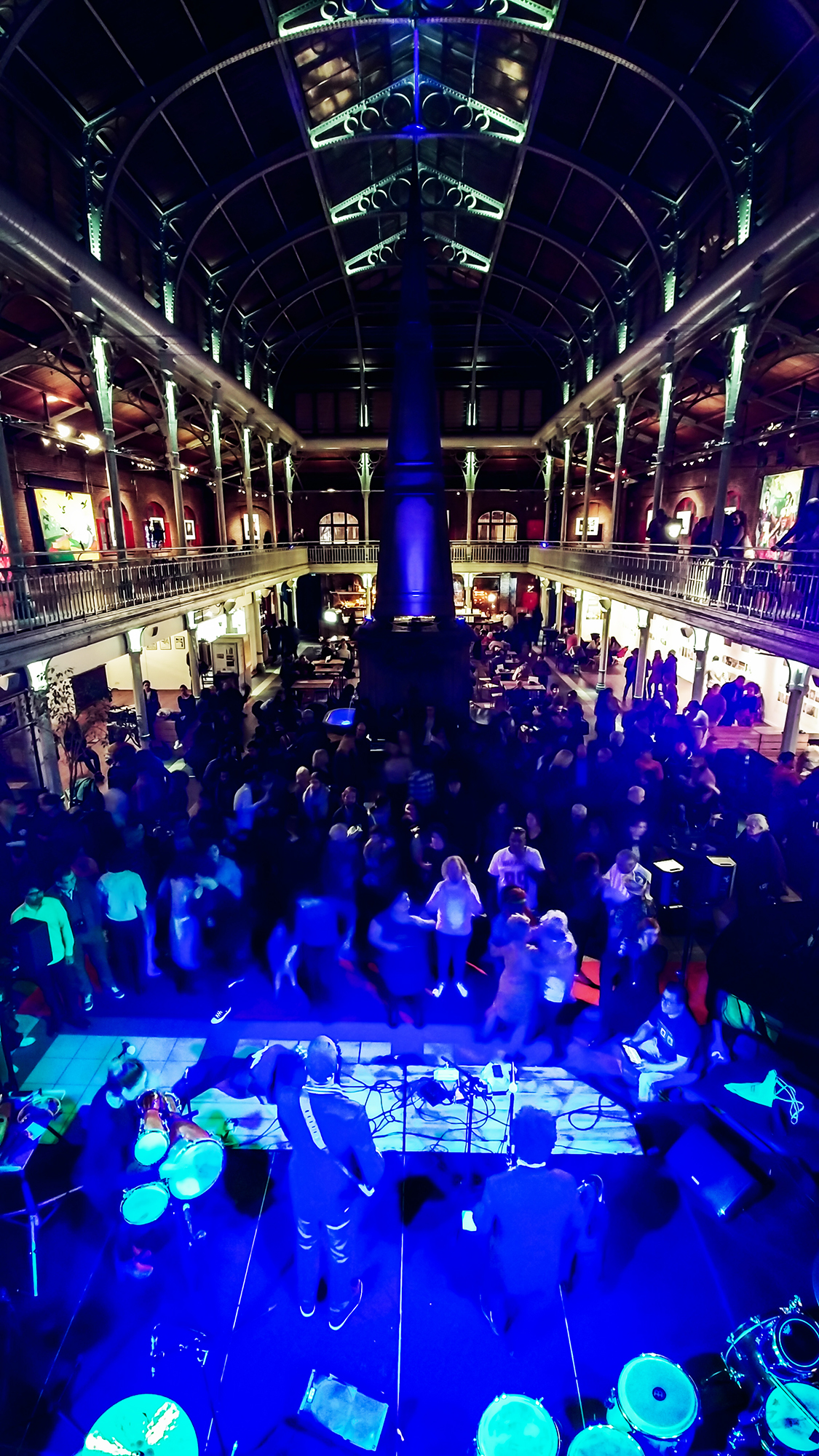 A performance by Tony Avila's band in front of a monumental painting by Lancelot Alonso.
The audience in Halles Saint-Géry is unable to resist the infectious Cuban rhythms!
After a Brussels delegation visited Cuba in November 2018, the Brussels-Capital Region reiterated its increased cooperation with Havana, during two 100% Cuban events at the Halles Saint-Géry on 16 January and 4 February.
Jornada de Cuba, Cuban art in all its guises
On 16 January, Halles Saint-Géry put talented artists, designers and musicians in the spotlight during a Cuban festival.
Following the speeches which highlighted the valuable cooperation between Brussels and Havana, two Cuban designers presented their work. Mario Freixas's collection, called "Evocación de mi Habana", paid tribute to Havana and its history, with its noble materials and its colour palette of ivories and ochres. For her part, Mariela Alemán presented a series of iridescent and fiery creations as part of her catwalk show titled "Naturaleza Salvaje".
After the shows, the audience was able to discover three exhibitions of art disciplines, which are as diverse as they are complementary. They included painting, with the collection of colourful monumental works titled "Luna" by the young visual artist Lancelot Alonso. Photography was represented by a series titled "Adiós a las Normas" by the artist Eduardo Rawdríguez. An exhibition of comic strips, "Laboratorio & Kronikas", by Maison Autrique, also highlighted the wonderful cooperation between the Brussels-Capital Region and Havana.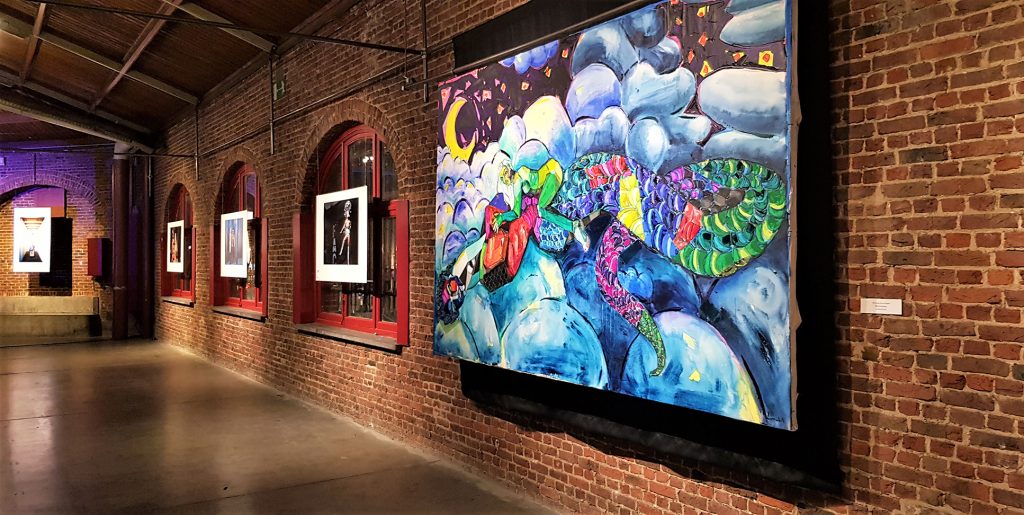 Finally, no celebration of Cuba would be complete without its seductive, vibrant rhythms. The evening ended on a musical note, with the artist Tony Avila, his band and the "New Cuban Team" project, an ensemble of Cuban musicians.
Highlighting the Belgo-Cuban cooperation
On 4 February, the history-laden cellars of Halles Saint-Géry hosted a study day on the Belgo-Cuban cooperation. Different representatives of the Belgian federal and regional administrations – including the Brussels Region – responded to the invitation of the Cuban embassy in Brussels and met with representatives of the scientific and academic community, as well as humanitarian organisations, to exchange expertise and discuss cooperation initiatives between the two countries.
Various posters highlighted the results of the cooperation between Belgium and Cuba, more specifically the many activities organised by the Brussels-Capital Region during the Belgian Week in Havana, in November 2018, which was attended by Minister Guy Vanhengel, who is responsible for external relations.