Autumn Committee Plenaries of the Assembly of European Regions
On 25 and 27 September 2018, the Assembly of European Regions (AER) held its autumn committee plenaries in Serbia.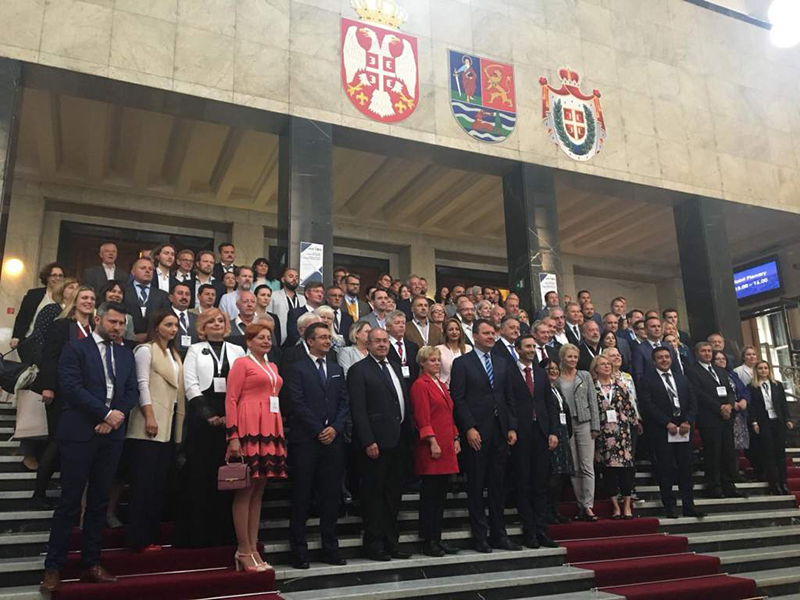 The 130 regional representatives in Vojvodina.
At the same time, the Assembly of the Vojvodina Autonomous Province hosted the regional Business Forum, with various partners including the Chamber of Commerce of Vojvodina, the Enterprise Europe network and the Vojvodina Development Agency.
Jean-Luc Vanraes, our representative, presented the AER there, as well as the work of Committee 1 (economy and regional development) which he chairs. He also mentioned the event that our region is organising on 4 December 2018, on the theme of the sharing economy. He also reminded the participants of the advantages, for companies, of the Eurodyssey programme, for traineeship placements abroad for young jobseekers. Every year, this programme accounts for over one hundred exchanges in the Brussels-Capital Region. His presentation was also a good opportunity to discuss the various support structures that our region has put in place to assist Brussels start-ups.