The Vice-Governor of Sichuan Province visits Brussels
Sichuan Province sent a large delegation to Brussels on the occasion of the "Light Festival" on 22 and 23 February.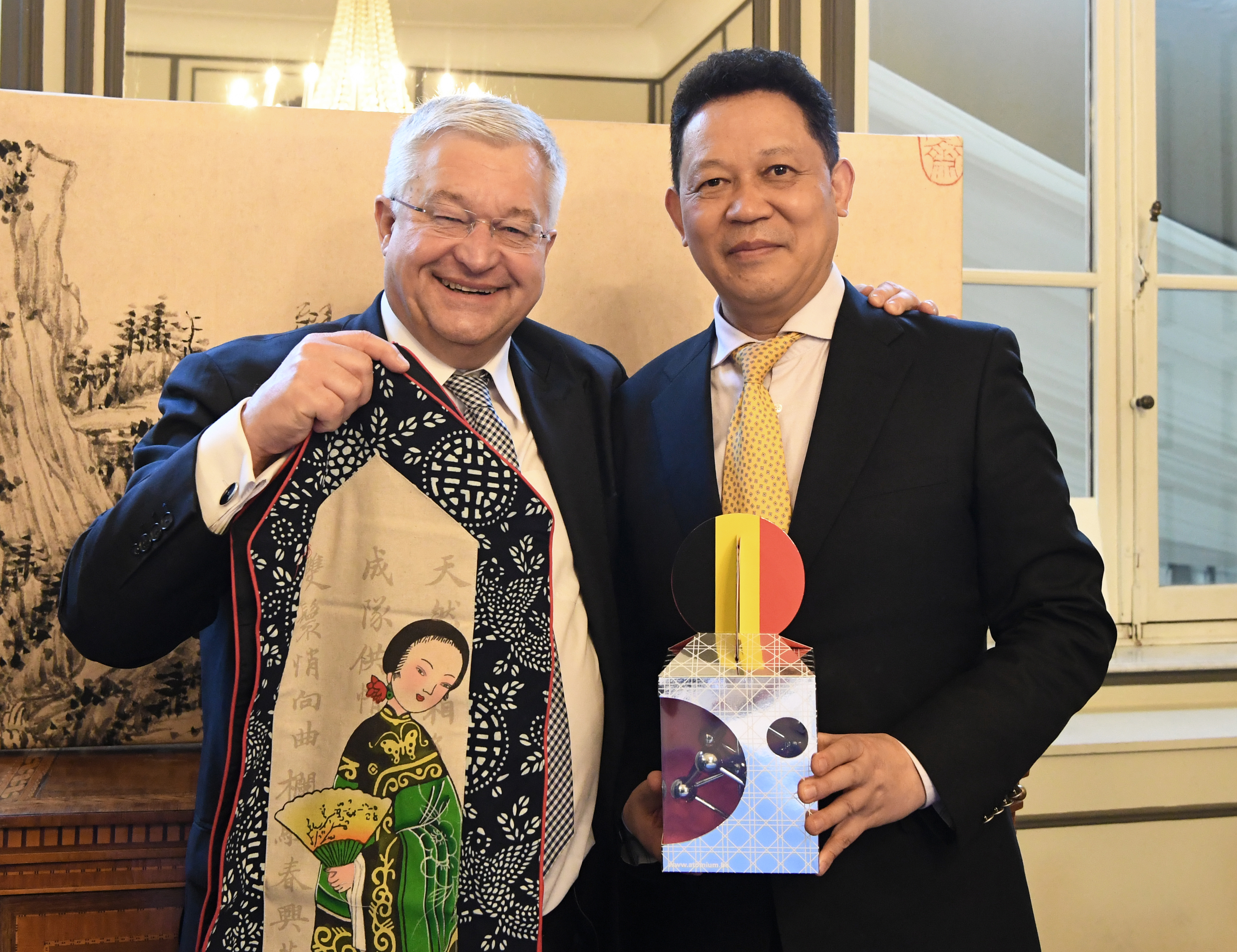 Exchange of gifts between Minister Guy Vanhengel and Vice-Governor Yang Xingping.
The Minister of External Relations and Christian Lamouline, the Secretary General of the Brussels Regional Public Service, flanking Zhou Siyuan, the Director General of the Department of Culture of Sichuan Province.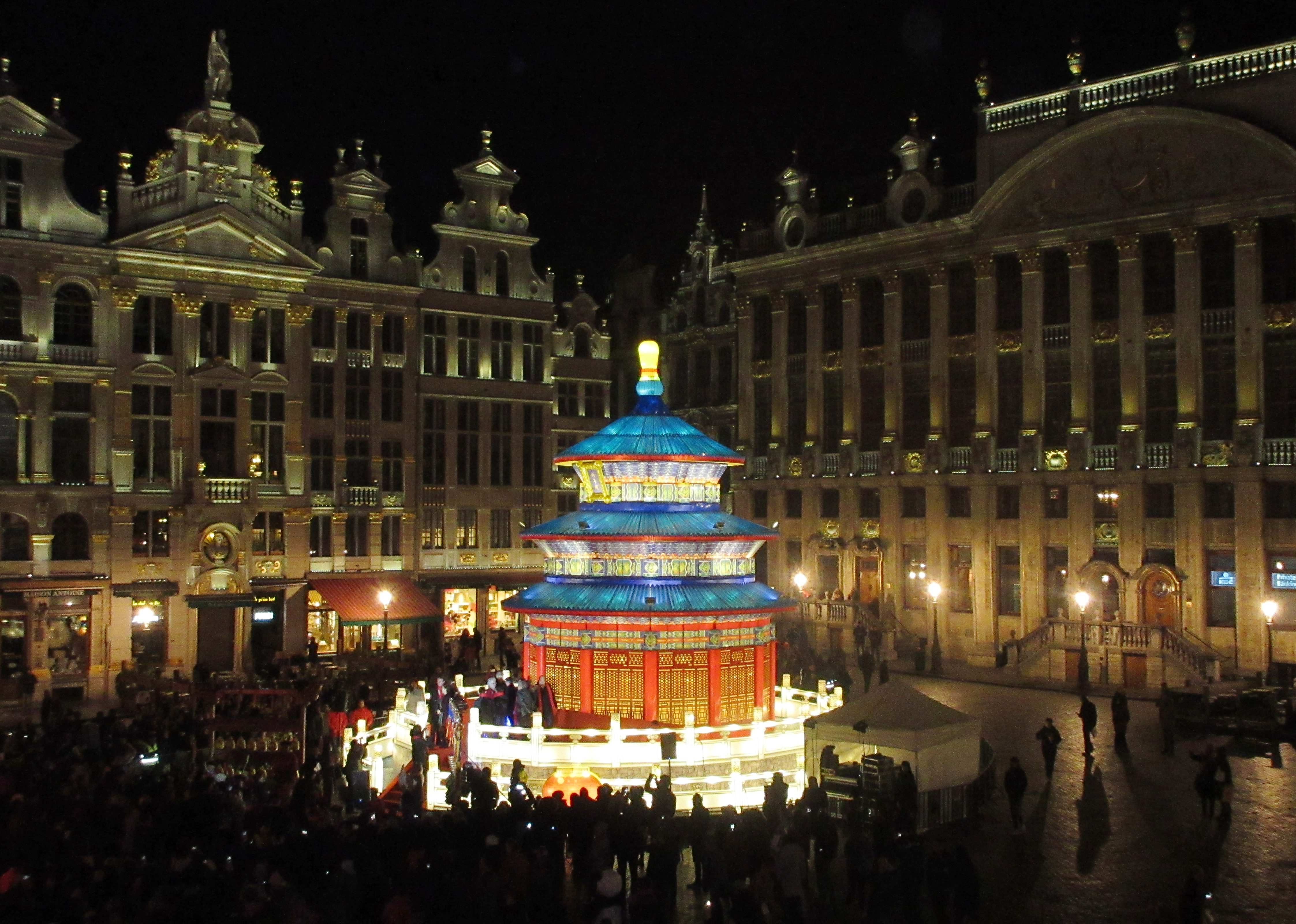 The Temple of Heaven illuminates Grand-Place in Brussels.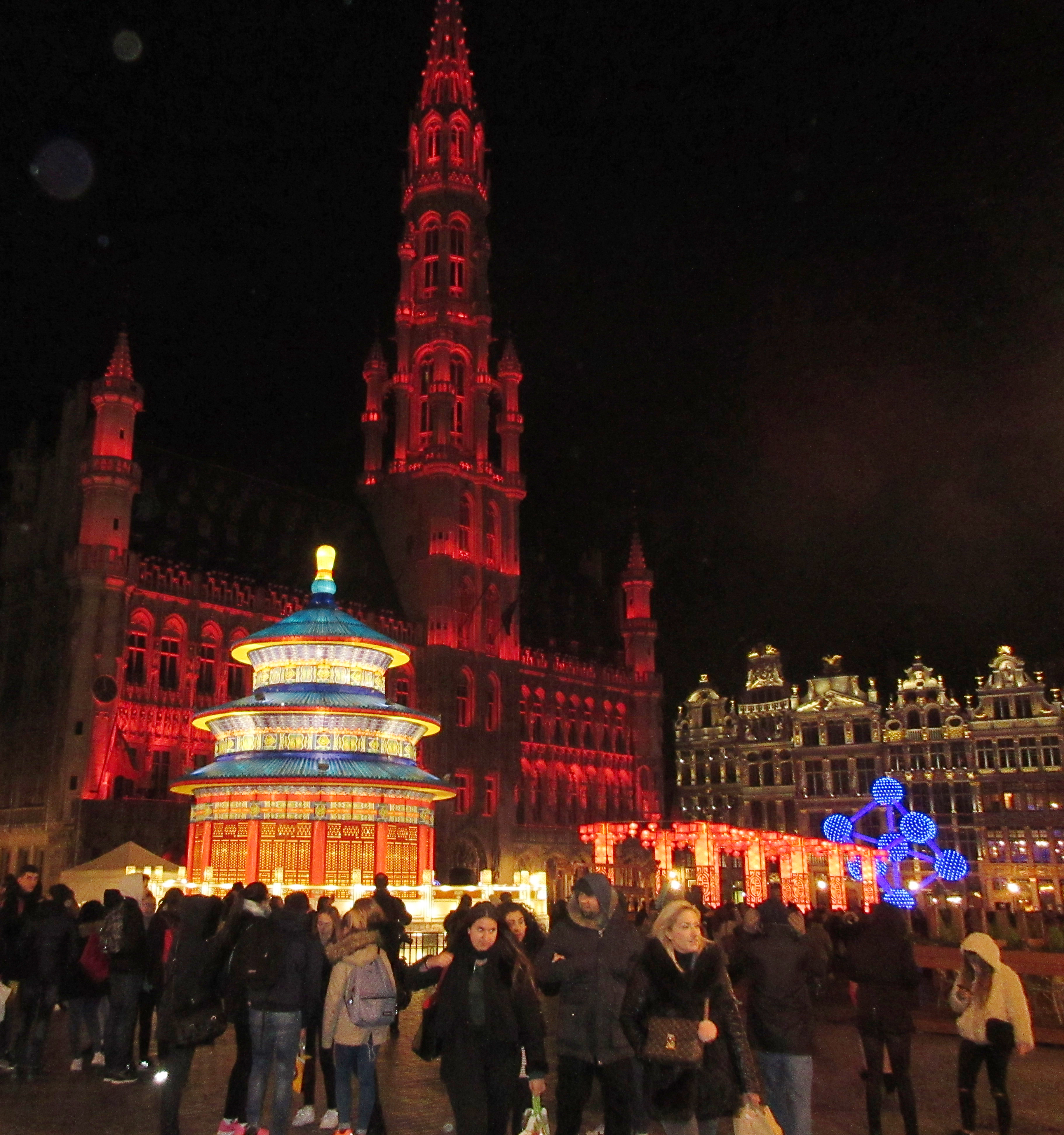 A bridge connects the Temple of Heaven with the Atomium, symbolising the strength of the long-standing relations between China and Brussels!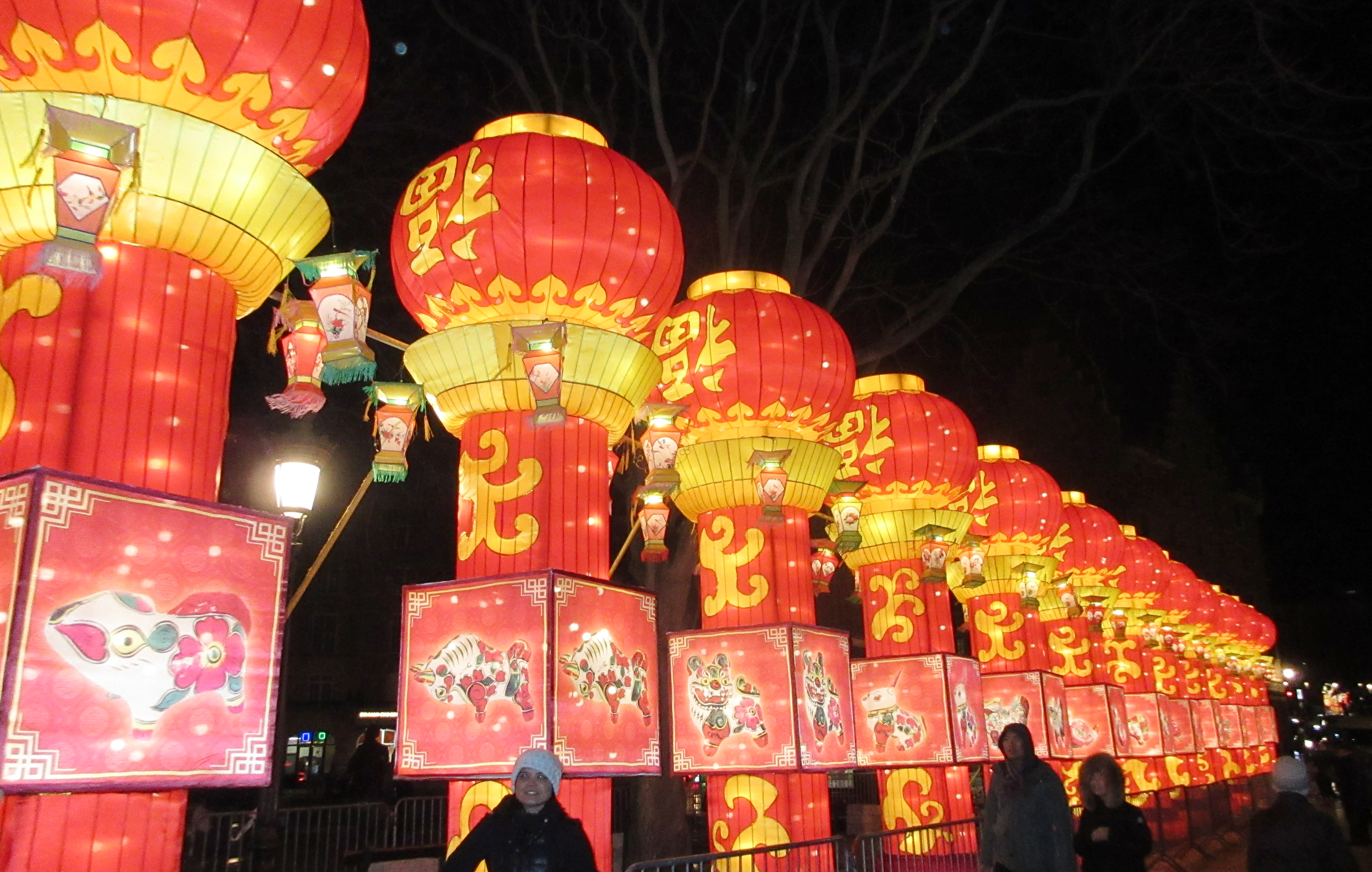 Vice-Governor Yang Xingping, who is in charge of the province's external relations, education and culture, was received by his Brussels counterpart, Minister Guy Vanhengel and several European authorities. He was visiting Brussels on the occasion of the Light Festival.
The Grand-Place was illuminated with elegant light sculptures, representing China and Brussels, as part of the "Bright Brussels" light festival. Sichuan Province commissioned these light sculptures, as a contribution to the "EU-China Tourism year 2018".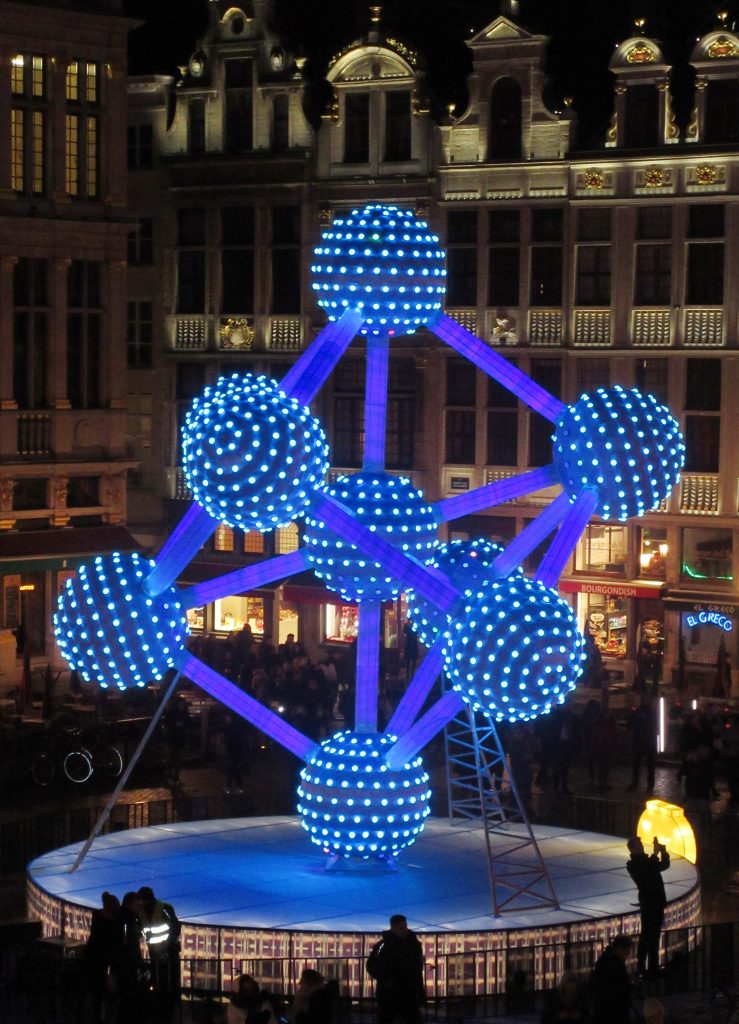 Minister Vanhengel offered a lunch to the delegation, which was also a great opportunity to exchange ideas on collaboration in the framework of the agreement that was signed 23 years ago between the Brussels-Capital Region and Sichuan Province. They also discussed the upcoming visit of the Ministers and representatives of Brussels International to Chengdu in April 2018.
During their visit to Brussels, the delegation from Sichuan visited various cultural institutions (the Royal Musems of Fine Arts, BOZAR), European institutions (Committee of the Regions, European Parliament) and academic institutions (Vrije Universiteit Brussel). Our partners also organised an exhibition on the recovery of their province after the great earthquake of 2008 in the Brussels Parliament, as well as a lunch that highlighted their province's culture and gastronomy. The Brussels public, which has already had the opportunity to taste Sichuan cuisine in the last six years at eat! BRUSSELS, will be happy to know that the stand of the Province of Sichuan will be back for the festival's seventh iteration, from 6 until 9 September 2018 in the Park of Brussels.