Visit of a delegation from Guangdong in Brussels
On 6 November 2017, Brussels International received a delegation from the Foreign Affairs Office of Guangdong Province, led by its Deputy Director, Mr. Li Zhenghua.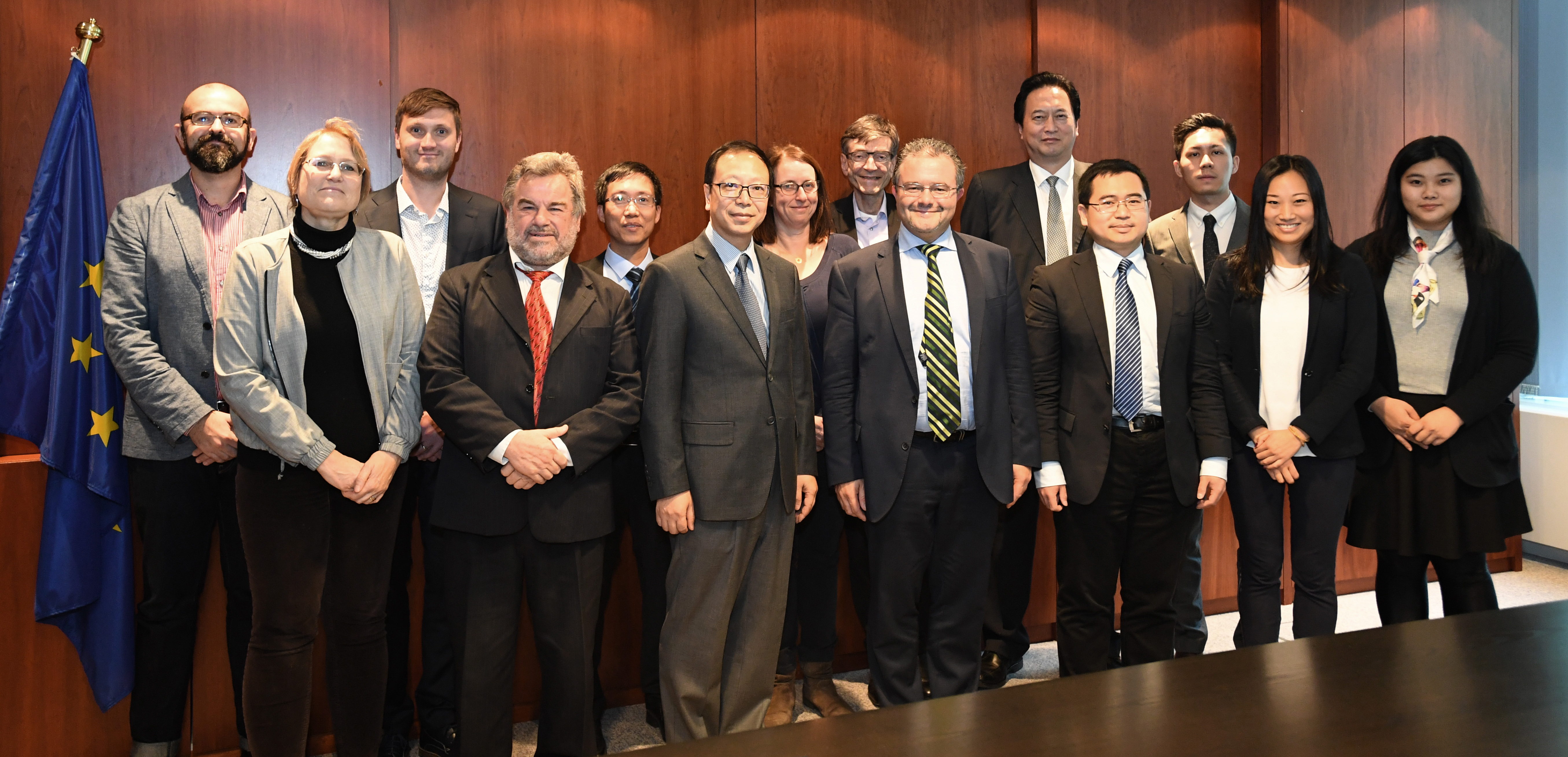 Group photo.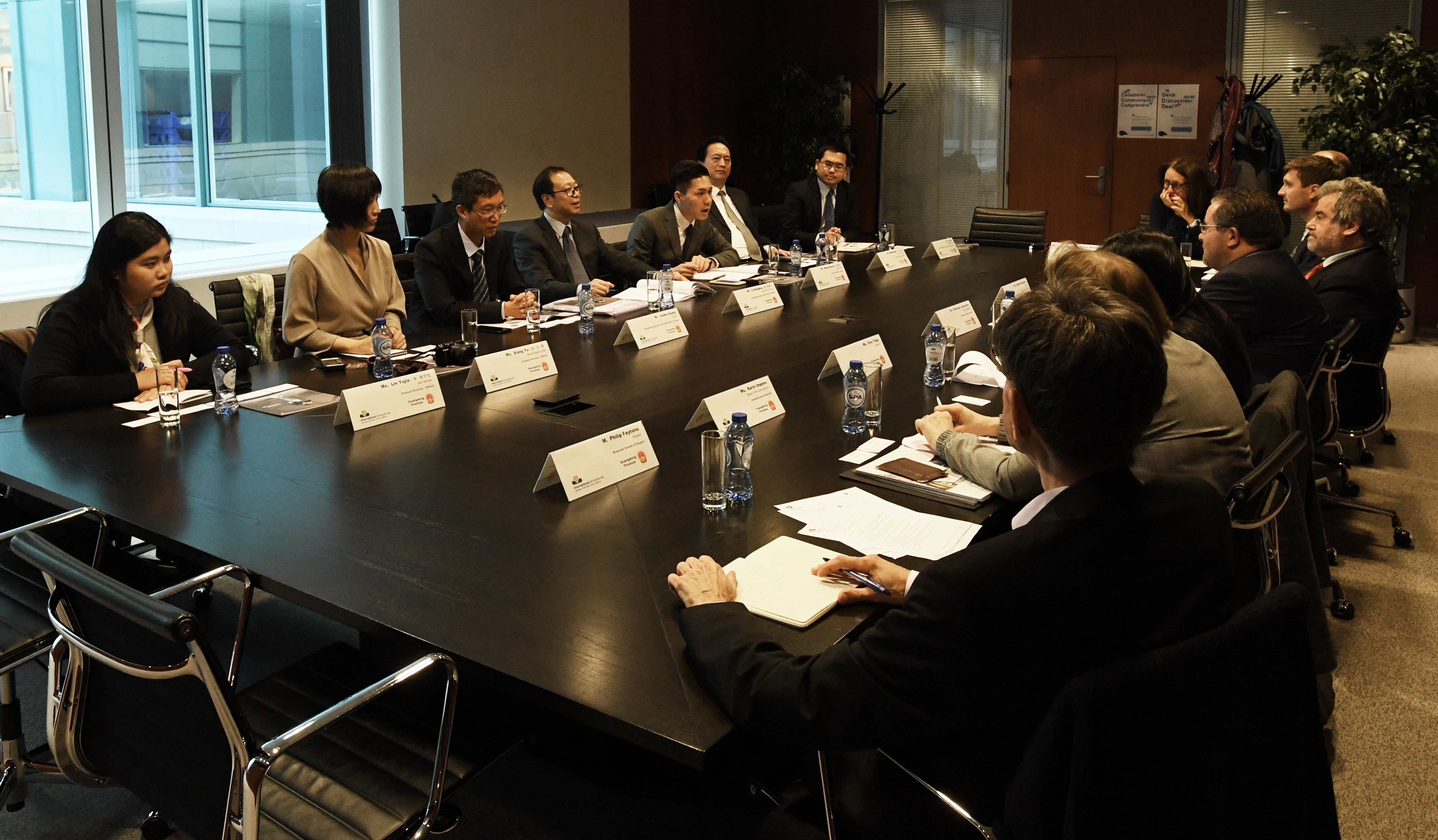 Working session to discuss the development opportunities between our two regions.
Guangdong Province has a population of 100 million inhabitants and is situated in southern China. Major cities include Guangzhou (Canton) and Shenzhen and the Pearl River Delta, in this province, is one of the most powerful drivers of the Chinese economy.
Christian Lamouline, the Secretary General of the Brussels Regional Public Service, and Li Zhenghua discussed opportunities for cooperation between our two regions, in terms of tourism, exports, urban renewal and cultural, academic and diplomatic contacts.
Representatives of Brussels Invest & Export, of the Commissioner for Europe and of Perspective.Brussels also participated in the meeting. Each of these administrations will study how best to work with this large province in its own field.