A delegation from Guangzhou discovers Brussels
After three Brussels projects were shortlisted for the Guangzhou International Award for Urban Innovation in 2016 (Guangzhou Award), a delegation of urban planning and innovation experts visited Brussels on the 1st and 2nd of June.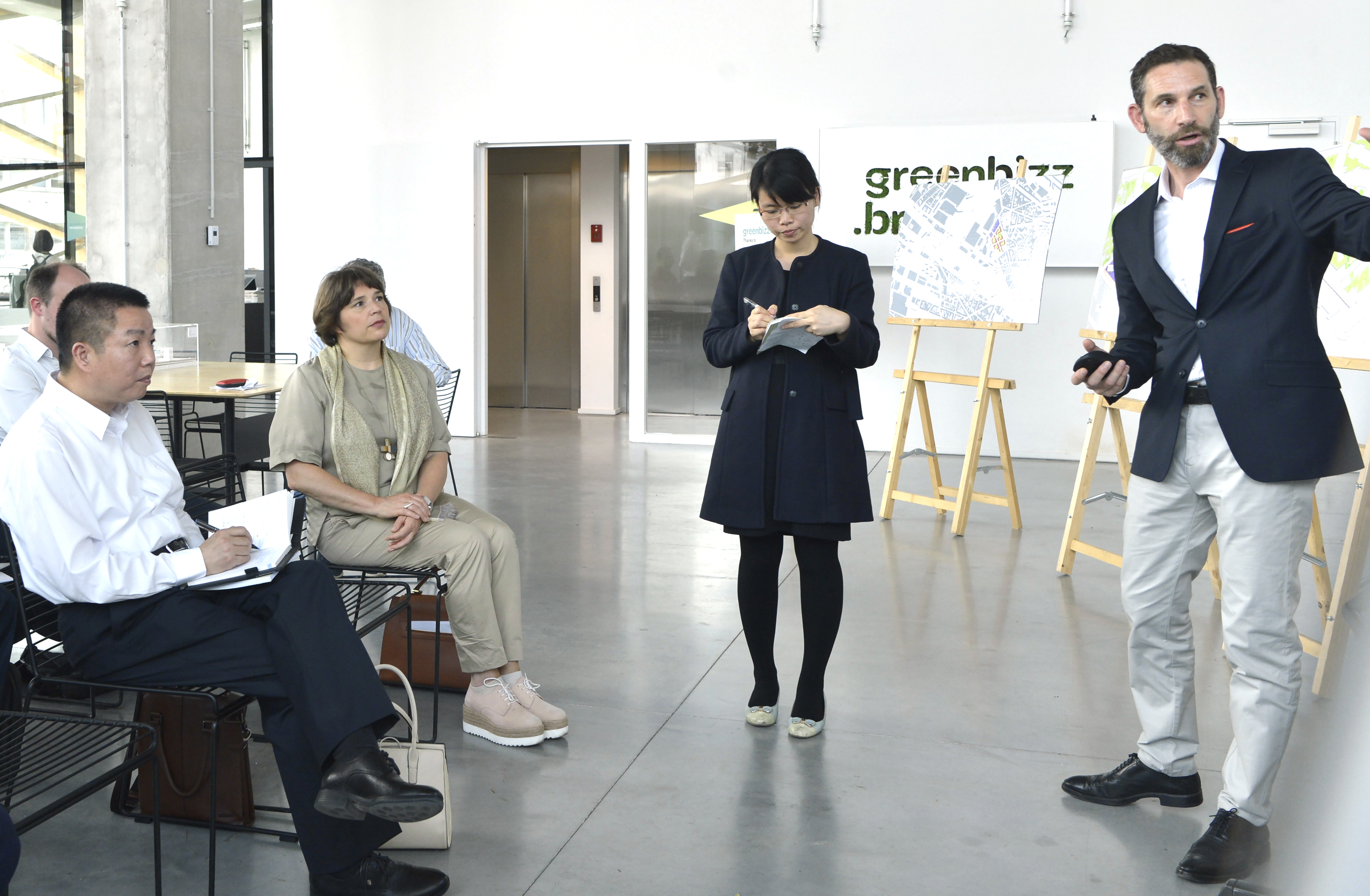 The head of the delegation from Guangzhou, Tu Hongzhhe, Deputy Director General of the Foreign Affairs Office of the People's Government of Guangzhou, with State Secretary Cécile Jodogne, and Greenbizz CEO Jean-Marc Bryskere.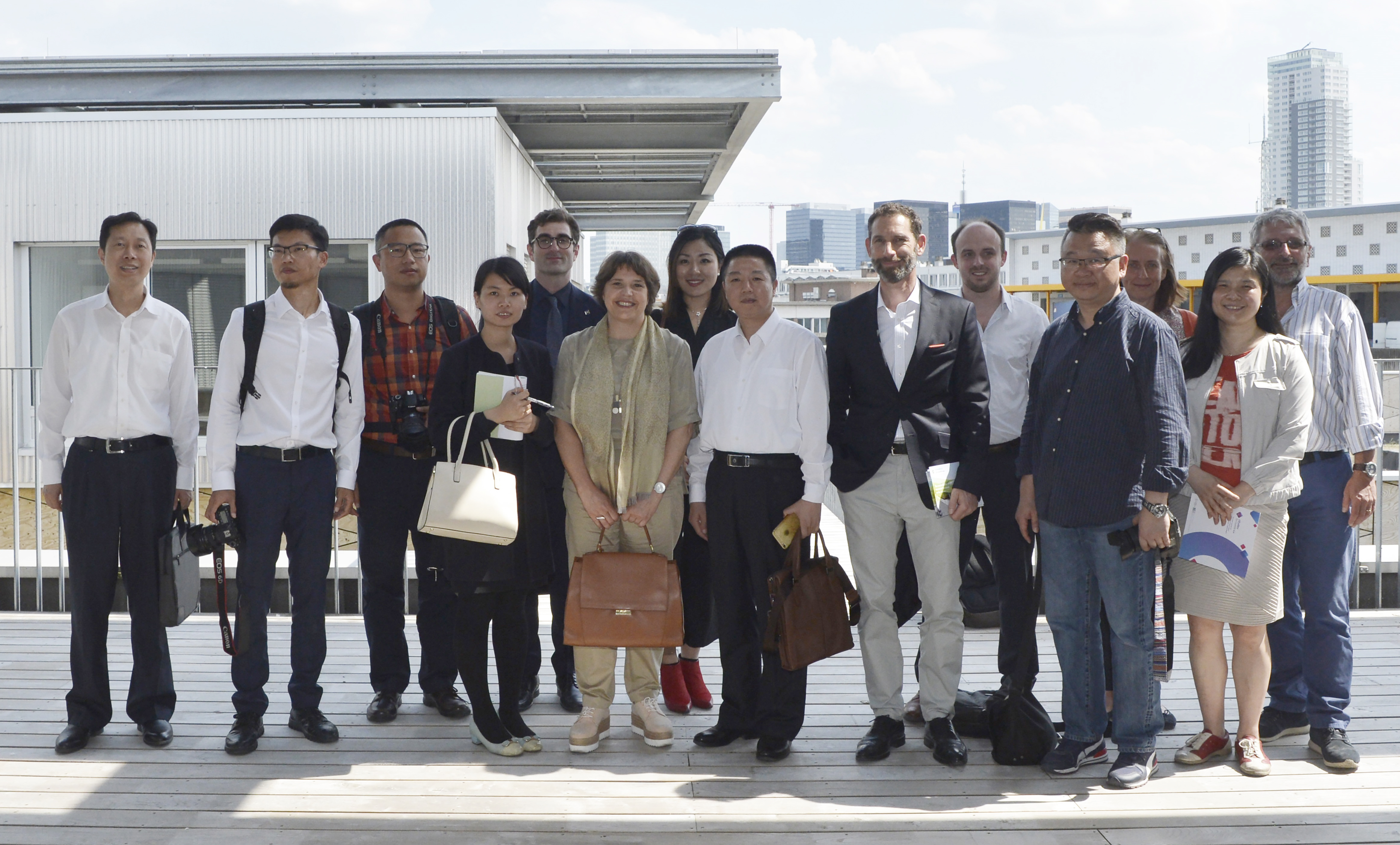 Visiting greenbizz.brussels.
In November 2016, we announced the participation of the Brussels-Capital Region in the Guangzhou Award. Three Brussels projects were then named among the 15 finalists for this international prize. A few months later, the competition has generated exchanges between colleagues on the theme of urban innovation. This is the setting in which the delegation from Guangzhou wanted to learn lessons from the project, on site, "to strengthen the sustainable development of the Brussels Canal area together".
The delegation first visited the new offices of the Brussels Planning Agency, perspective.brussels. Experts from our Region presented the Regional Sustainable Development Plan (PRRD), the Canal Plan and the City Marketing Project to their Chinese counterparts.
The members of the delegation then had the opportunity to get on site in the Canal area. They toured the site of the abattoir with its market and urban farm, then the greenbizz.brussels incubator, where companies develop their green, sustainable and environmental projects.
These diverse projects give a taste of the challenges the Brussels Region will face in the coming years in terms of housing, employment and economy, mobility and even quality of life. This visit has enabled them to be seen as opportunities too!