Large crowds for the Iris Festival
The Brussels-Capital Region celebrated its 28th anniversary on 6 and 7 May during the Iris Festival. This family-friendly festival brought together the people of Brussels and visitors to the city for one weekend!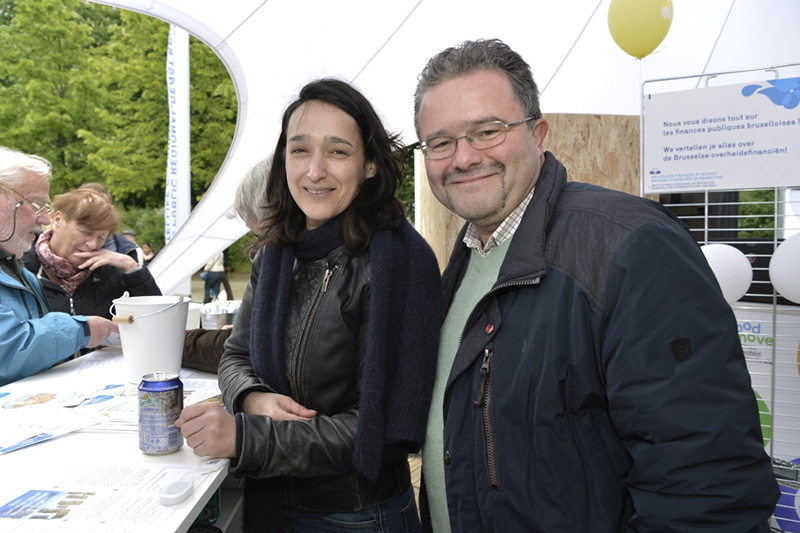 Christian Lamouline, the Secretary-General of the Brussels Regional Public Service, lending his support to his teams! Here with Julie Fiszman, the Director-General of Brussels Finance & Budget.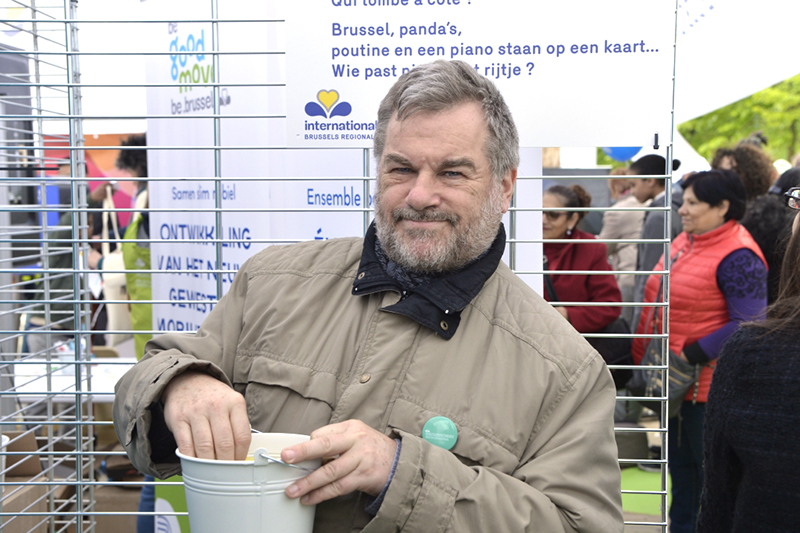 Daniel Verheyden of Brussels International.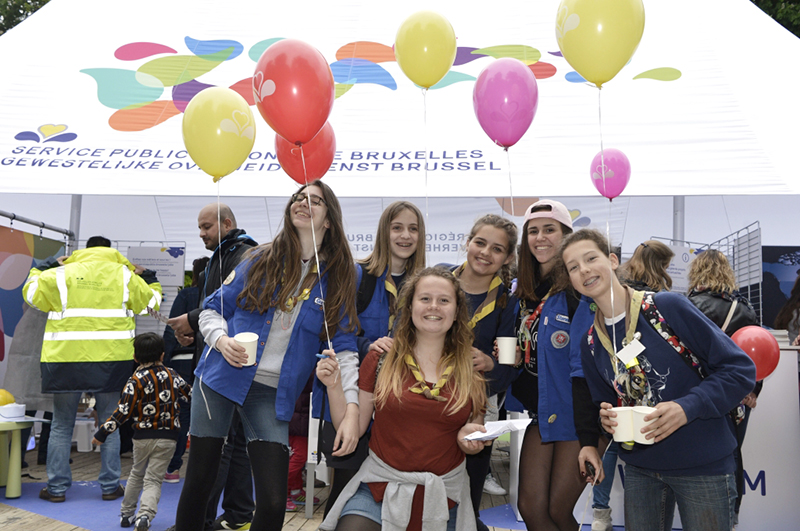 With free concerts and plenty of street entertainment, the Iris Festival draws bigger crowds every year, making it one of the flagship events of the cultural and festive year in Brussels.
From Saturday evening onwards, Place des Palais turned into a huge dance floor, with a series of electronic music concerts. The next day, the Park of Brussels was transformed into a large fair, with booths of various institutional stakeholders and civil society organisations in Brussels. Visitors could take part in a wide range of activities and discover various Brussels cultural, sports, and folklore associations during the event.
The Brussels Regional Public Service also participated in the festival, giving passers-by the opportunity to discover its mission in a fun way, by taking part in a virtual bike race or have their photo taken wearing the uniform of one of the many professions in Brussels. Children had a fun time in our bouncy castle or helped us create a colourful fresco. During a quiz, visitors could also find out more about the region's finance department. Over  1,200 people visited our booth and took part in the events we organised. This fantastic day was a great opportunity to remind people of the importance of the activities of the Brussels Regional Public Service.
Brussels International was also in attendance with a game that let visitors find out more about our region's partnerships with other regions, cities and provinces around the world. People of all ages gleefully tried to situate these cities, provinces and regions on a large map of the world. Some tourists even tried their luck. The Brussels International team met visitors from all over the world, from China to Poland and even Canada and Brazil. This audience was especially receptive to the importance of building bridges between various cultures.
At the end of the afternoon, the Iris Festival moved back to Place des Palais, where the stage was lit with thousands of lights during a concert titled "We are Belgium". Or how to end a festive weekend on a pleasant note!