Open Company Day at Brussels International and the BRPS
On 2 October 2016, Brussels International participated for the first time ever in the annual Open Company Day, joining other departments of the Brussels Regional Public Service, who already participated in last year's event.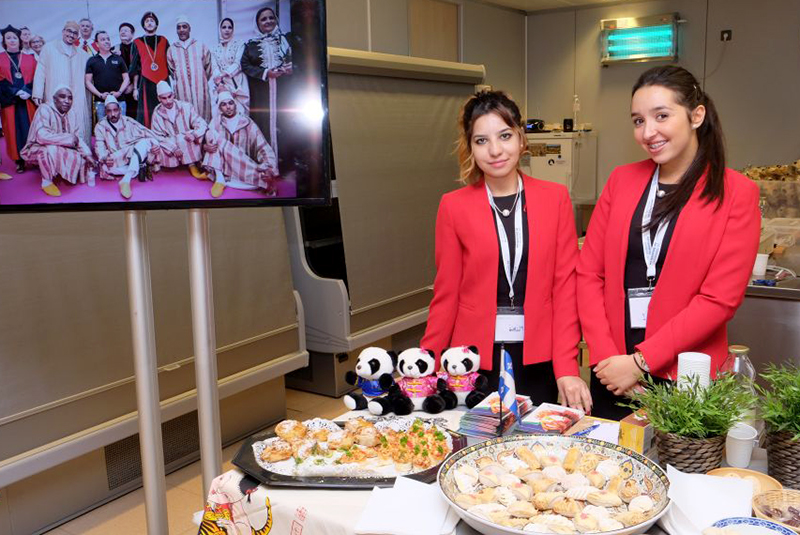 Tasting of various cuisines from around the world.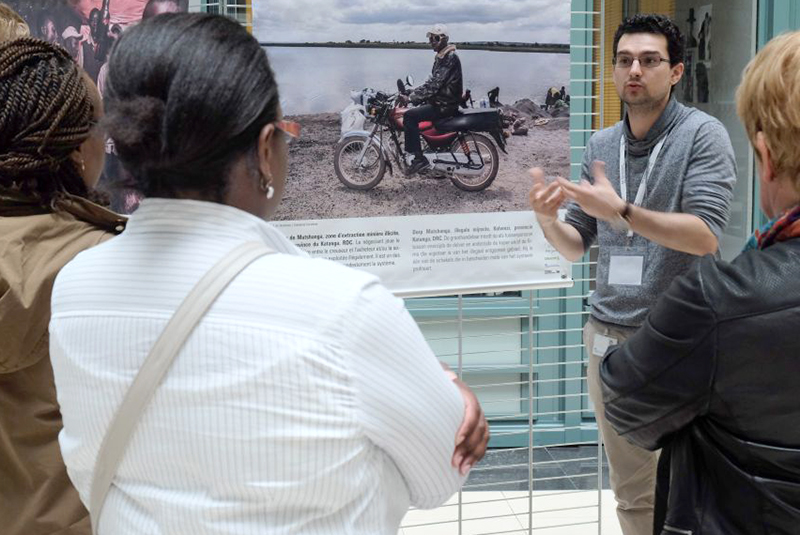 Alin Teclu hosting a tour of the exhibition "Sans droits, sans terre: les creuseurs du Katanga" about the miners in Katanga.
Every first Sunday of October, citizens can take a look behind the scenes of hundreds of public and private companies on Open Company Day. It's a great opportunity to learn more about their expertise and what they do every day. Visitors can enjoy tours, presentations, demos, tastings and many other surprises throughout the day!
On the menu at Brussels International
Visitors were able to learn more about our missions and our work during a contest, by answering a quiz. The answers were available on our new website. The most perceptive participants had the opportunity to win a night for two in a hotel in the centre of Brussels, or free tickets to Brussels museums and vouchers for chocolates from Gerbaud or biscuits from Dandoy.
People of all ages were introduced to the bilateral relations of the Brussels-Capital Region with a large map. Many people participated in the game and are now a little more knowledgeable about the 25 regions and cities with whom we have a partnership agreement. Some children really wowed us with their geographical knowledge!
The events aspect of our activities was highlighted with a PowerPoint presentation of our international partners at the eat! BRUSSELS festival in the past five years. The public was also able to taste the cuisine of some of our partners as they looked at the photos.
Finally, we also raised people's awareness about labour conditions and the quality of life of miners in the region of Katanga in the Democratic Republic of Congo during guided tours of the photo exhibition titled "Creuseurs du Katanga" (Diggers in Katanga). The participants also learnt more about how the Brussels-Capital Region helps improve these difficult conditions with its development cooperation activities.