Brussels and Brasilia sign a partnership agreement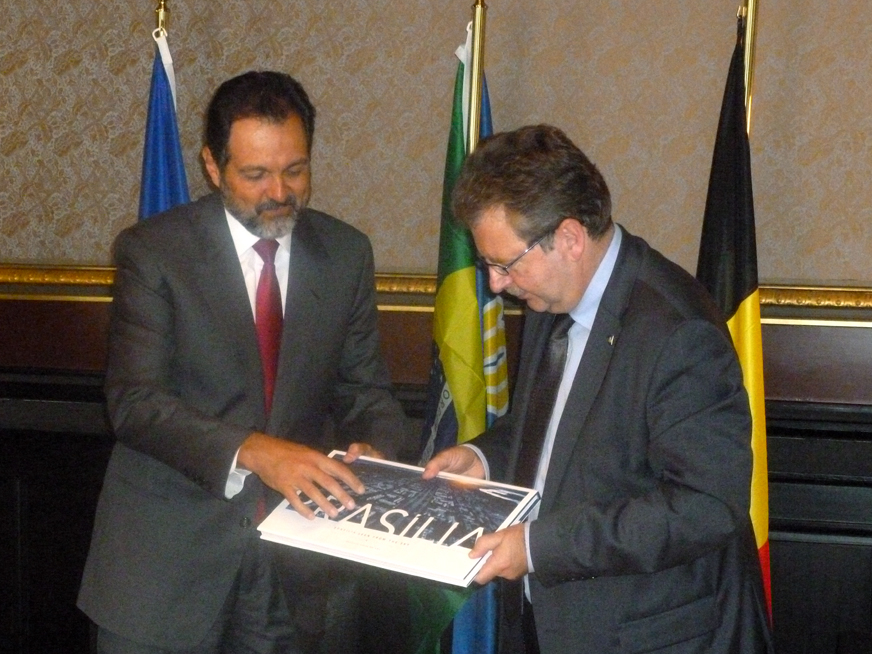 Agnelo de Queiroz Santos Filho, Governor of Brasilia and Rudi Vervoort, Minister-President, sign the new partnership agreement.
At the end of 2013, Brasilia, the capital of Brazil, and the Brussels-Capital Region strengthened their mutual ties.
On 8 November 2013, Agnelo de Queiroz Santos Filho, the Governor of
Brasilia
, Minister-President Rudi Vervoort and External Relations Minister Guy Vanhengel signed a partnership agreement that replaces the agreement of 1997. The updated partnership programme covers a wide range of topics such as economic development, urban planning, mobility, sustainable development, events planning and education.