The circus, a stepping stone for inclusion and citizenship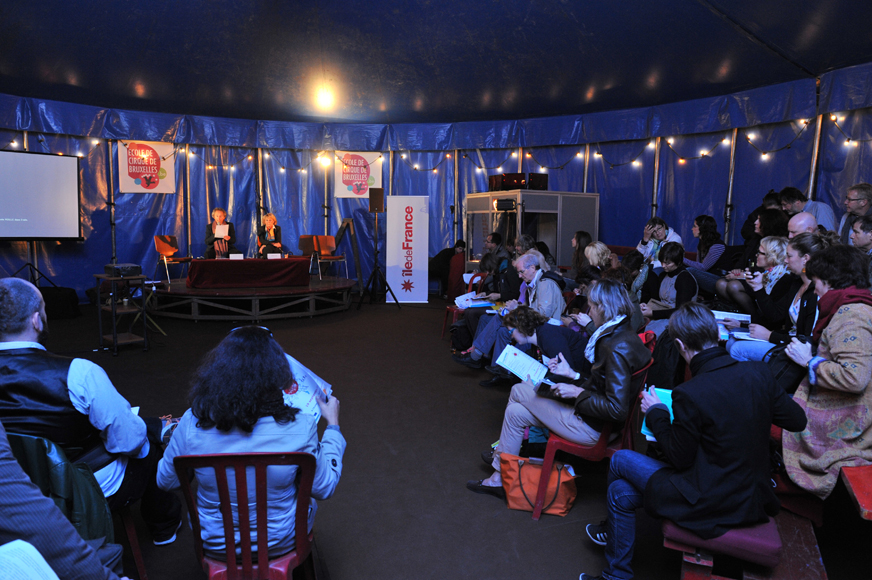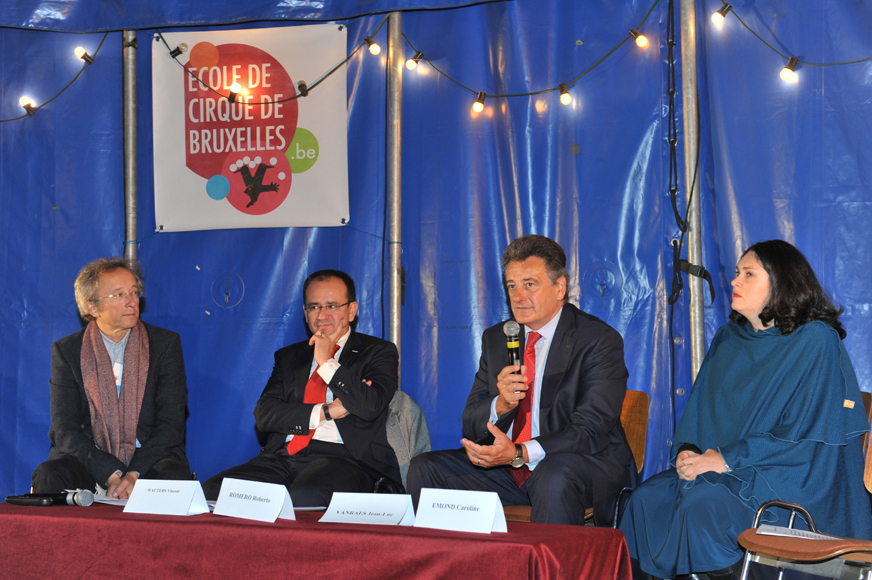 The director of the Brussels Circus School, Vincent Wauters, the Vice-President of the Île-de-France region who is responsible for international and European matters, Roberto Romero, the regional Brussels representative Jean-Luc Vanraes, and the general representative of the Quebec General Delegation in Brussels, Caroline Emond.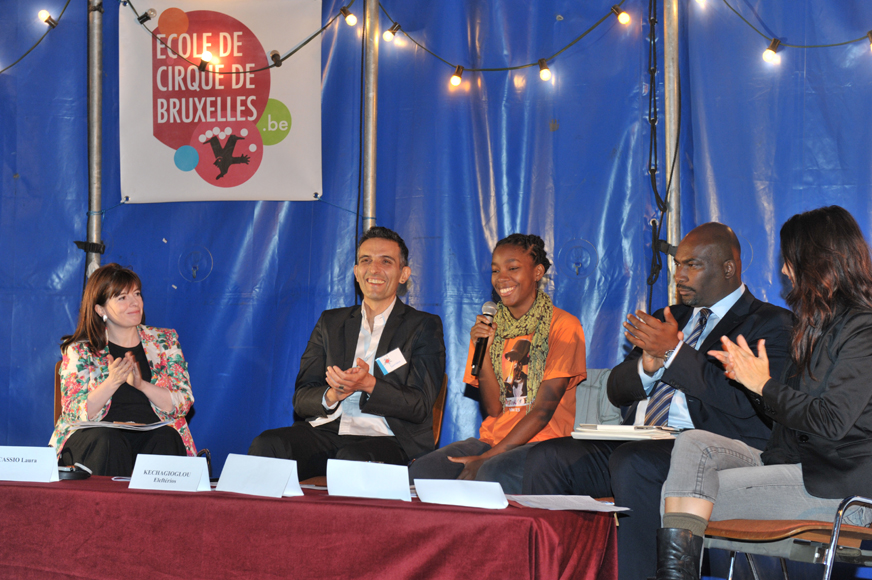 The Policy Officer, Unit DG Education, European Commission, Laura Cassio, the director of Le Plus Petit Cirque du Monde, Eleftérios Kechagioglou, an artist of Hip Cirq Europ, Jessy, the regional adviser and President of Île-de-France Europe, Pierre Kanuty, and the cultural adviser of Minister Madrane, a member of the College of the French Community Commission, Cécile Vainsel.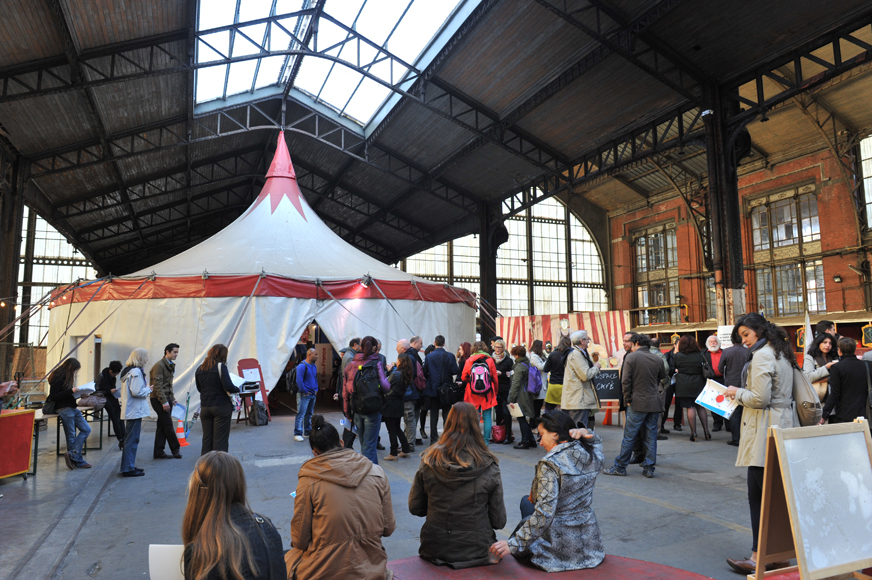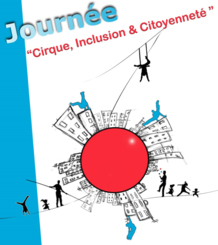 On 19 September, the Brussels-Capital Region (BRC), Île-de-France Europe and the General delegation of Québec in Brussels paid tribute to the social circus during a day focussing on "Circus, Inclusion and Citizenship" organised in partnership with the World's Smallest Circus, Cirque du Soleil and the Brussels Circus School, which hosted the event.

Social circus uses the circus arts practice for purposes of integration and social inclusion and is aimed at target groups from disadvantaged neighbourhoods. With this initiative the circus partners and their partners of the
Caravan Circus Network
presented the concept of social circus and the activities organised in this framework throughout Europe. This was a perfect opportunity to show the positive results that were obtained with projects that were co-funded by the European Union through the
Leonardo
and
Culture and Youth in Action
programmes. A first round-table discussed the emergence of the new profession of social circus counsellor, based on the presentation of the Leonardo project,
Circus Trans Formation
, which has been implemented by eight circus schools. The project aims to establish a framework for the first European training programme for social circus counsellors. Representatives of the European Commission, the European Parliament and the three partner regions explained why and how they encourage these projects. They also presented the support given by the European Union, more specifically through the Erasmus+ programme, the creation of new partnerships between educational establishments, businesses and civil society as well as the introduction of new training programmes.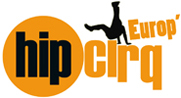 Circus art and hip hop
The second roundtable focused on the existing links between practicing art, social inclusion and citizenship with the presentation of the
Hip Cirq Europ'
project, which received support from
the European Union's Culture Programme
and which aims to recognise emerging cultures and help new artists.

Combining circus arts with emerging cultures such as hip-hop this project has allowed young talented artists from disadvantaged neighbourhoods in six Member States to exchange experiences and create a show together. The day ended with a public general rehearsal of the Hip Cirq Europ' spectacle, which went on tour in Brussels. Dance, juggling, human pyramids, an act with a gigantic wheel, the incredible grace of a young artist… A magical show which everyone should see!
Further reading (in French): an article from the Île-de-France Region about the circus days, inclusion and citizenship