Youth: new exchanges between Brussels and Rabat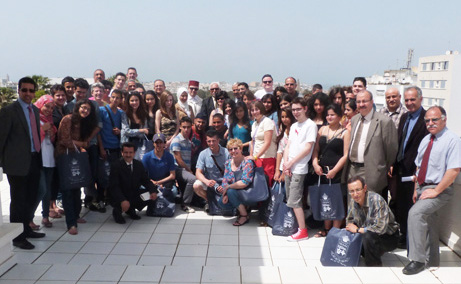 Students from Rabat, Salé and Brussels surround Abdelkbir Berkia, the President of the Regional Council of Rabat-Salé-Zemmour Zaër and Mohamed Adardour, the Director of the Regional Education and Training Academy.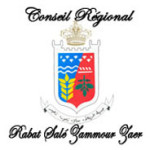 After several young Moroccans from the Region of Rabat-Salé-Zemmour-Zaër travelled to Brussels last year, 16 young people from Brussels between the ages of 16 and 19 years travelled to Morocco in the beginning of this year. Together with their teachers, they stayed in Rabat and Salé from 18 until 23 April.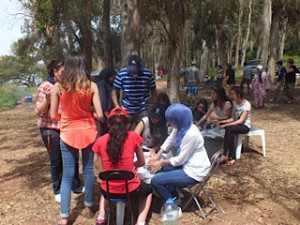 This is the second year that the External Relations Directorate organizes an intercultural exchange between students. On the Moroccan side, the dialogue partners are the
Lycée Moulay Youssef in Rabat
and the
Lycée technique El Faraby in Salé
, while in Brussels, the participating schools are the
Victor Horta school in Evere
, the
Institut technique Frans Fischer in Schaerbeek
and the
Elishout School in Anderlecht
. The youngsters from Brussels were received by the President of the Regional Council, Abdelkbir Berkia, with whom they shared the Friday couscous. The delegation also met with the Director of the Regional Education and Training Academy of Rabat-Salé-Zemmour-Zaër, Mohamed Adardour. The director expressed his support for the project and his desire to extend these exchanges to the two other provinces of his region. The young people from Brussels also had the opportunity to rediscover the legendary Moroccan hospitality, by staying with the families of their hosts.
An exchange focusing on sustainable development
The youngsters enjoyed a full and varied programme. As was the case during the visit of the Moroccan students to Brussels, emphasis was placed on sustainable development. They visited the water purification plant of the National Office of Drinking Water in Akrach and the nature reserve of Sidi Boughaba, a wetland of international importance under the
Ramsar Convention
. The trip also had a cultural component, allowing the students to discover the archaeological treasures of Rabat and Salé as well as the crafts grouped in the Oulja building in Salé: pottery, basket-making, metalwork and woodwork.
Citizenship and school violence on the programme for 2013-2014
The exchange programme is scheduled to continue. The desire to preserve the relations and the contact between young people at the heart of our cooperation was repeatedly expressed by the authorities of both regions. The exchanges allow these young people to become aware of the living conditions and problems faced by other young people as well as promoting an understanding of the traditions and customs of others. Beyond this, they also foster tolerance and respect for each other. The themes of citizenship and the fight against violence in schools will probably be the theme of the intercultural exchanges during the 2013-2014 school year. This exchange project and the other opportunities for cooperation were discussed during the visit of Brussels ministers to Rabat on 10 June 2013.