Chengdu, the highlight of WANDERLUST's journey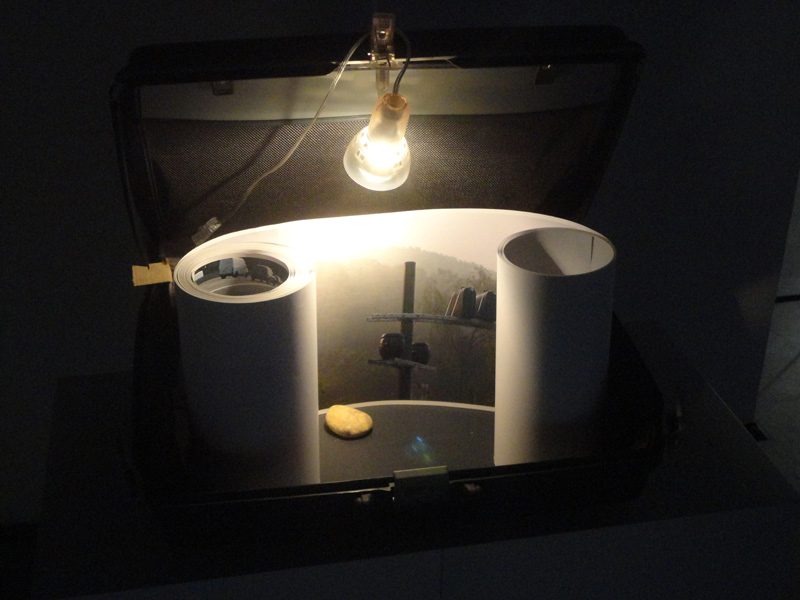 A work by Honoré d'O, which was specially created for the occasion…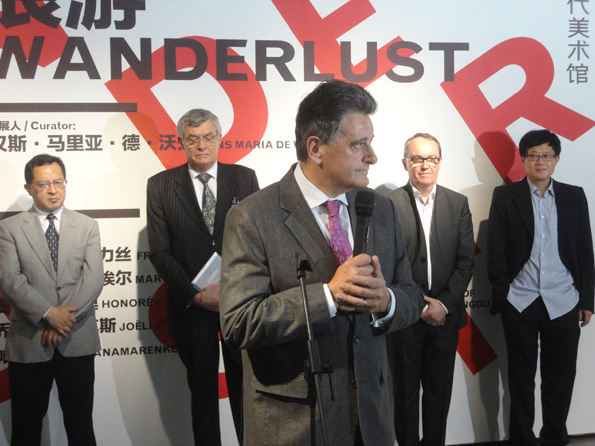 Jean-Luc Vanraes, the President of the Assembly of the "Vlaamse Gemeenschapscommissie" during the opening of Wanderlust. In the background, Zhang Yechu, the Foreign Affairs Director of the Province of Sichuan, HE Patrick Nijs, the Belgian Ambassador, Professor Hans De Wolf (VUB) and Lu Peng, Director of MOCA.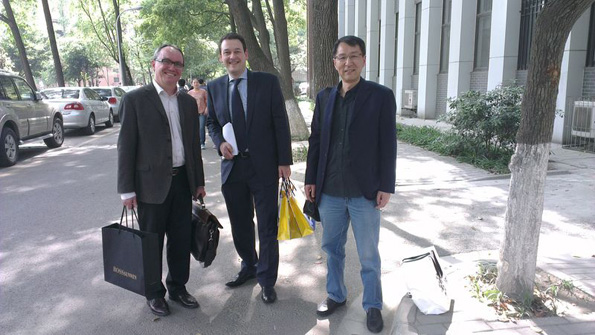 Professor Hans De Wolf (Vrije Universiteit Brussel) and Professor Yi Dan (Sichuan University) and Geoffroy Clerckx, responsible for Asia at the External Relations Directorate.

After Seoul and Kwangju in South Korea, the third and last stage of the contemporary art exhibition WANDERLUST was inaugurated on 18 April in the Museum of Contemporary Art (MOCA) of Chengdu, the capital of the Sichuan Province (China).
Wanderlust (
which we already discussed in a previous article
) takes its name from the German word, which evokes non-conformism and the desire to go take a look on the other side of the hill. On 19 and 20 April, a high-level conference examined this theme taken from German Romanticism. Professor Hans De Wolf of Vrije Universiteit Brussel (VUB), who is also the exhibition's curators, was the coordinator of the two-day conference. Various international celebrities attended the symposium, including the Director of MACBA (Barcelona), Bartomeu Mari, the anthropologist Michael Oppitz (Berlin), the exhibition curator Pi Li (Hong Kong), Sunjung Kim (Seoul) and Keum Hyun Han (Seoul). Artists such as He Gong (Chengdu) and Craigie Horsfield (London) also attended the event.
Establishing academic exchanges
The presence of a Brussels delegation led by Jean-Luc Vanraes, the Council President of the "Vlaamse Gemeenschapscommissie" (Flemish Community Commission), in the capital of the province of Sichuan, one of our region's partners, also helped advance other projects. This includes the establishment of a joint Master in Arts programme between Sichuan University and VUB as well as a triangular exchange between these two universities and the university of Lubumbashi (UNILU), in the Democratic Republic of Congo. Another ambitious project that was discussed was the Opera of Sichuan, which prides itself on a centuries-old colourful tradition, coming to Brussels.
Another earthquake in Sichuan
Unfortunately, this stay was marked by a terrible tragedy that affected the people of Sichuan. On 20 April, an earthquake of 7.0 magnitude on the Richter scale struck the city of Ya'an, killing 196 people and injuring thousands. As was the case after the 2008 earthquake, the Brussels-Capital Region will not hesitate to provide support and assistance where necessary to Sichuan.