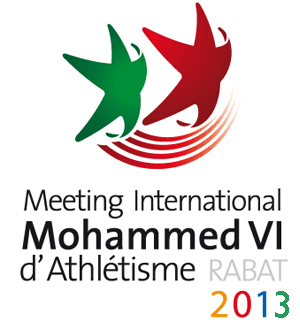 On 9 June, a Brussels ministerial delegation, led by the new Minister-President of Brussels, Rudi Vervoort, and the External Relations Minister, Guy Vanhengel, visited our Moroccan partner, the Region of Rabat Salé Zemmour Zaër.
Rudi Vervoort travelled to Rabat in the company of Ministers Guy Vanhengel and Evelyne Huytebroeck. The delegation of the Brussels government attended the track and field competition Meeting international Mohammed VI. Since its inception six years ago, our Region provides support for this competition, through the Memorial van Damme.
This trip also allowed our two regions to sign new special agreements, which formalize our cooperation in terms of the inclusion of people with disabilities on the one hand and intercultural exchanges between schools on the other.
The visit of the members of the Brussels government continued the work that started during the stay of young Brussels students in Rabat and Salé, when our External Relations Director, Anne Claes, outlined the prospects for the development of our relations with our partner.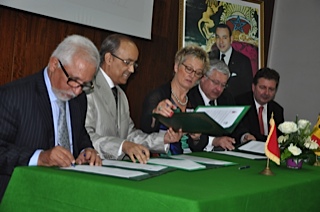 This meeting allowed the two partners to establish a programme and schedule for the implementation of the project aimed at structuring the informal waste sorting sector, based on a study conducted in the frame of the GODEM project for optimized waste management in the Mediterranean. The project, which is co-funded with the European Commission, is in hands of Bruxelles Environnement, in collaboration with the External Relations Directorate.
More information: Memorial van Damme on Facebook