Six Brussels artists in Seoul, South Korea
At the end of October 2021, the work of six Brussels artists was featured in an exhibition organised by Brussels International during the Belgium Festival in Seoul.
From 21 to 31 October 2021, Brussels International hosted a group show featuring work by six Brussels artists at the KOTE cultural centre in the lively Insa-dong neighbourhood (Seoul) to mark the 120th anniversary of diplomatic relations between Belgium and South Korea and on the occasion of the first ever Belgium Festival in Seoul.
In 2018, the Brussels-Capital Region signed a cooperation agreement with the Seoul Metropolitan Government, which is why it was so important to attend this Belgian festival in Seoul.
In spite of the very strict social measures and a last-minute change (the exhibition had to be moved to another venue the evening before the opening), the group show with work by Philippe Geluck, Denis Meyers, Carole Solvay, Hans Op de Beeck, Bert De Keyser and Benoît+Bo was a resounding success. More than 2,000 people turned up during the opening weekend, in spite of the gathering curbs, which limited the number of people to 180 visitors per hour.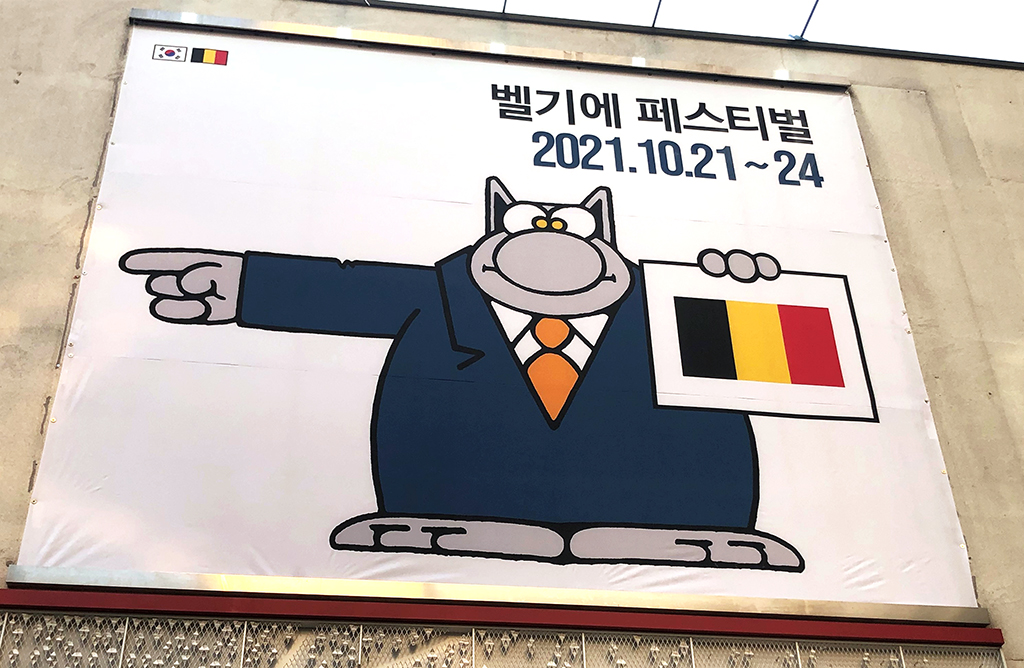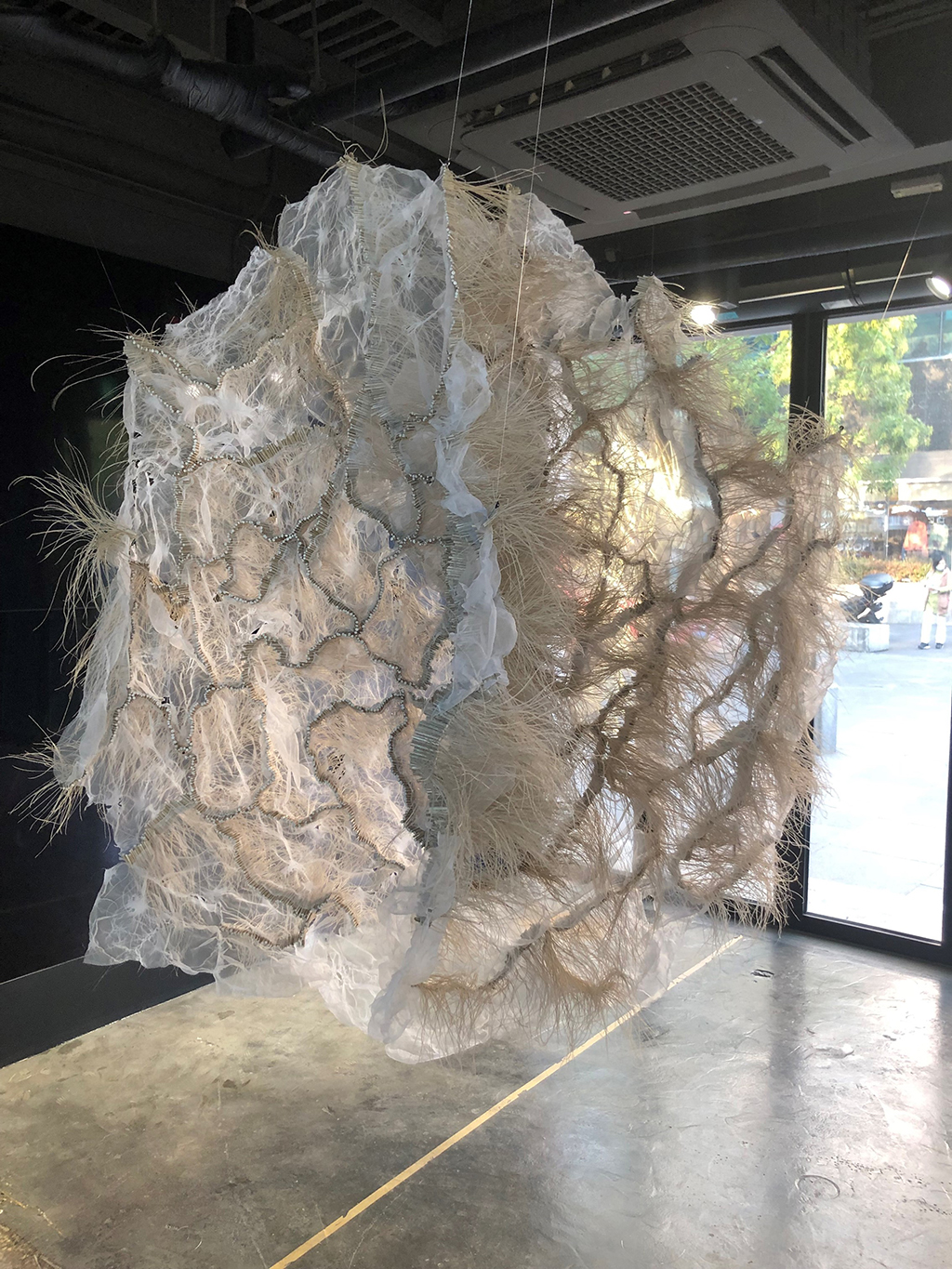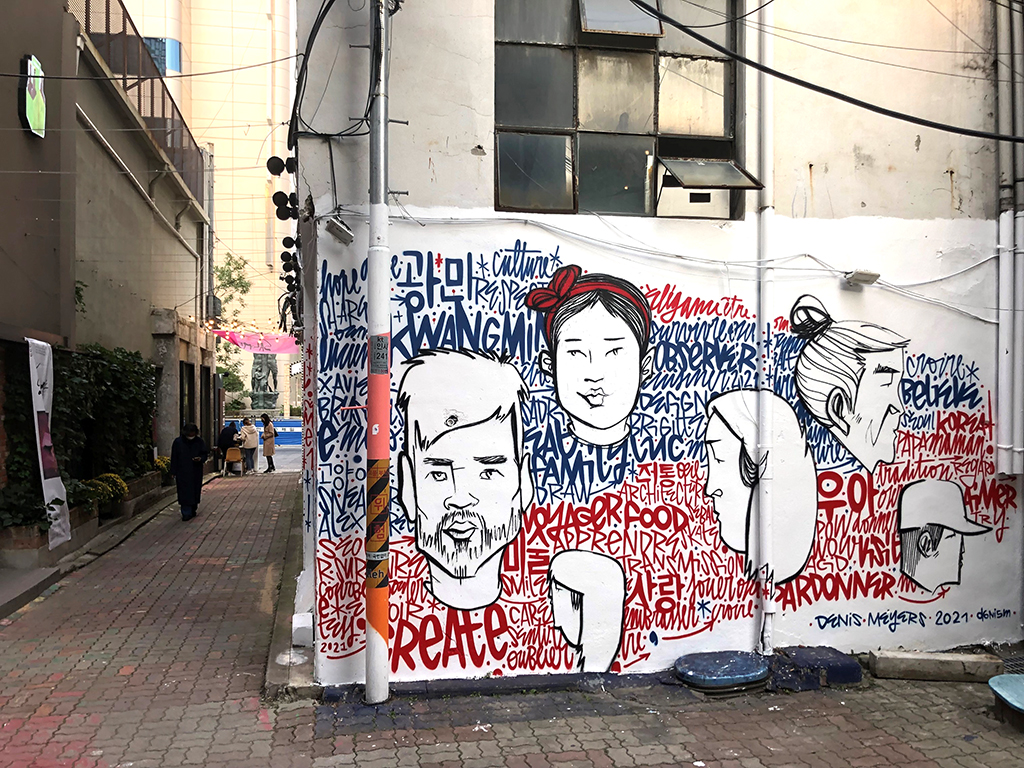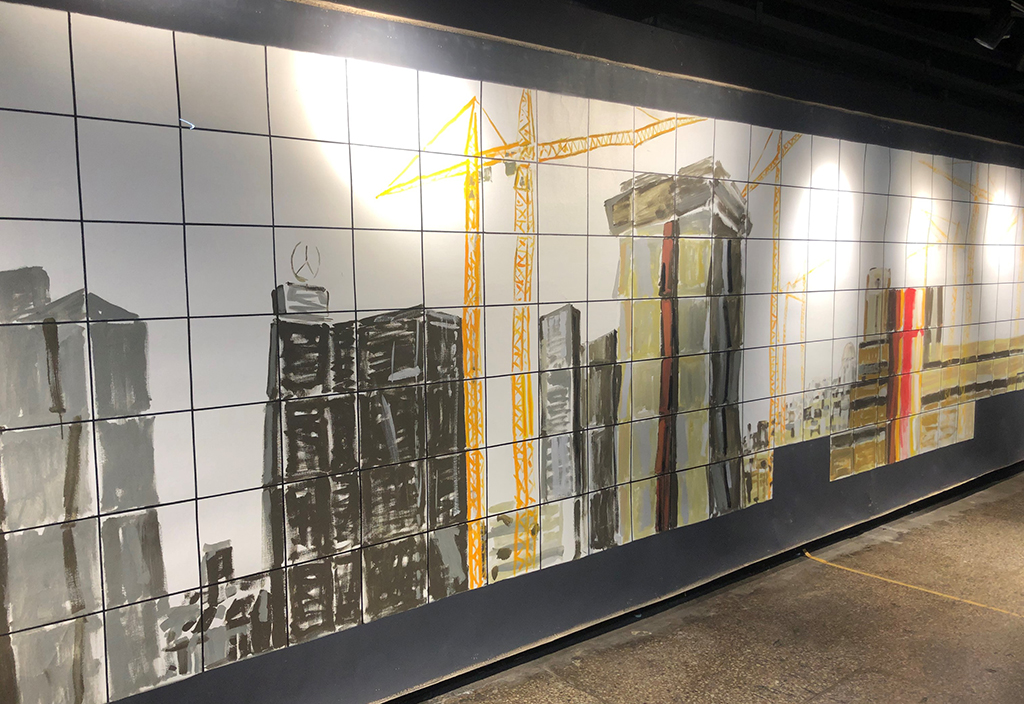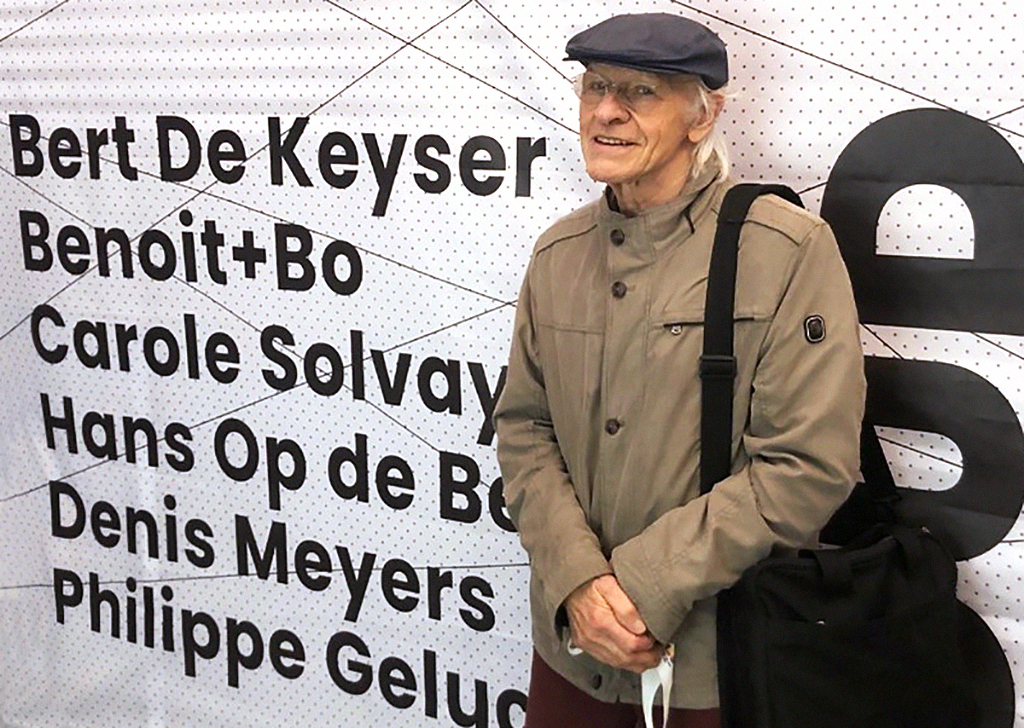 Visitors also had the opportunity to sample Belgian beers, chocolates from Pierre Marcolini, waffles, and street food by Korean-born, two Michelin star chef Sang Hoon Degeimbre. It goes without saying that the culinary programme also drew a huge crowd.
| | | |
| --- | --- | --- |
| Sang Hoon Degeimbre, the chef of L'Air du Temps, adds the finishing touch to his street food dishes. |   | Visitors could sample Brussels beers. |
The exhibition attracted many visitors in its second week too, following write-ups in Korean media and a news item by English-language TV network Arirang.

A warm welcome
The works of our artists were particularly well-received by Korean art lovers.
Philippe Geluck's Le Cat became the main visual of the Belgian festival. Denis Meyers decorated the alley leading to the KOTE cultural centre with one of his calligraphic works. Carole Solvay's ethereal works drew the attention of passers-by in the shopping street. Hans Op de Beeck's magnificent video was acquired by the Ghent University Global Campus – Korea (GUGC-K) and will be installed on campus. Bert De Keyser's scale models, meanwhile, caught the eye of the representatives of the Seoul Metropolitan Government and various sponsors, leading to renewed interest in the exhibition that he is preparing on historic Gwanghwamun Square in 2022. Finally, the works of Benoît+Bo draw on so many Korean cultural references that the pair is setting up a website where people can buy their work.